Country Singer Hal Ketchum Dies at 67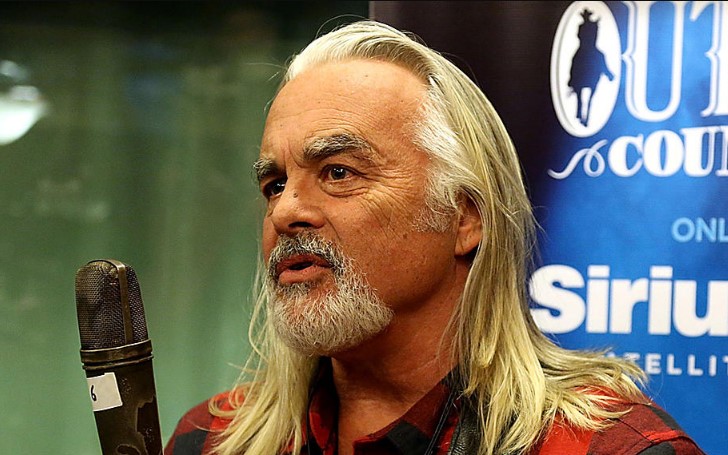 Country singer Hale Ketchum died at the age of 67.
Hal Ketchum, the country singer known for his classic song such as "Small Town Saturday Night," died at the age of 67. The news was confirmed by his wife, Andrea Ketchum.
The news was first published on WKRN, the media outlet states Andrea announced the news of Hal's passing on her social media on Tuesday.
In the post, Andrea wrote,
"With great sadness and grief, we announce that Hal passed away peacefully last night at home due to complications of Dementia. May his music live on forever in your hearts and bring you peace."
You May Also Like to Read: Lyssa Chapman Says She is "Spending Much of Her Time at Her Desk These Days"
Hal's wife previously revealed the country singer's diagnosis in a social media post. In her post, she wrote,
"Because of his love for his fans, he continued performing as long as it was possible. Dementia is an exhausting and confusing illness, and now it's time for Hal to stay home with loved ones."
Andrea added,
"Hal is otherwise healthy and happy, enjoying time with his family and friends."
Hal was also a member of the Grand Ole Opry, the country singer was known for songs like "I Know Where Love Lives," "Past the Point of Rescue," "Sure Love," "Stay Forever," Hearts Are Gonna Roll" and "Mama Knows the Highway."
Recently, Grand Ole Opry paid tribute to the singer. GOO uploaded a picture of Hal along with his quote and thanked the country singer. The quote was,
"There is an indescribable place on that stage where it feels like you are a part of history, a very fine history, and I really like that a lot. I felt the magic of the Opry the first time, and, so, I came to it in amazement." - Hal Ketchum
You May Also Like to Read: ALS Ice Bucket Challenge Co-Founder Pat Quinn Died at 37
For more information on your favorite celebrities' lifestyle and other news, stay tuned to Glamour Fame, and don't forget to sign up for the newsletter.
-->