Who is Curt Schilling Wife? Here's Everything You Need to Know
Published Sat Jan 30 2021 By Bran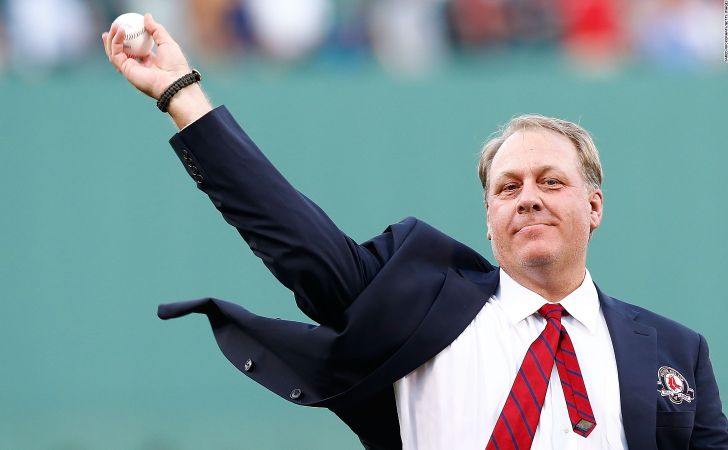 Is the potential Major League Baseball Hall of Famer Curt Schilling married to a wife? Know It Here.
Curt Schilling has been trending in an extremely high-profile case as he is in talks to remove his name in the Hall of Fame from the 2022 ballot. Many might consider him as a deserving candidate, but the messy process includes many criteria than him just being a talented baseball star of his time.
The 54-year-old holds an impressive record of 216-146 from his time playing at several teams like the Philadelphia Phillies, Arizona Diamondbacks, and Boston Red Sox, the final side from where he hung up his boots in 2007.
The 54-year-old's career resume couldn't be more impressive as he isn't just a retired baseball player but also a commentator by profession. The right-handed MLB pitcher also had his hands in the corporate sector and entrepreneurship, which went pretty well until a disaster struck.
Helping the Philadelphia Phillies to get to the world series and winning titles with Arizona Diamondbacks made him a legendary athlete in the record books. With such an amazing portfolio, it was normal for his wide fan-following to pose great interest in his love life. Know all about his married life and love story right here.
Curt Schilling Is Blissfully Married To A Wife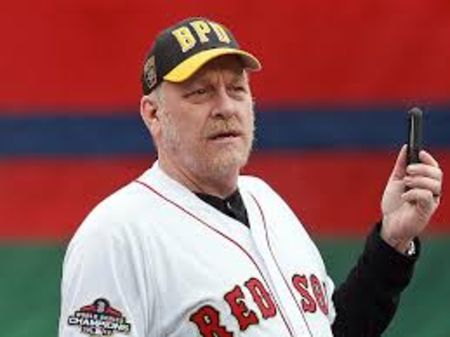 Curt Schilling is a father of four adorable kids.
Photo Source: Boston Globe
Curt Schilling might have a large number of fan-following in the world of sports, especially women who had a huge crush on him. The retired baseball player must consider himself fortunate as he is able to replicate his professional career success in his romantic life as well.
American athlete is a married man who shares his personal journey with a lovely woman in Shonda Schilling. In recent times, his hall of fame induction has caught a lot of drama, but he always had the support of his wife to go through tough times.
Also, See: Is Chamath Palihapitiya Dating A Girlfriend in 2021?
Curt Schilling's married life with Shonda Schilling couldn't go any better since the two are together for over two decades. While the love birds exchanged their vows way back in the mid-1990s, the Blaze TV commentator shares four adorable children. The couple welcomed their first kid, Gehrig, way back in 1995.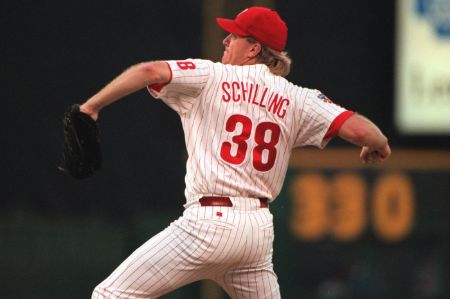 Curt Schilling is a baseball player who retired way back in 2008.
Photo Source: Inquiere
Curt Schilling and his wife later gave birth to three other kids in Gabriella, Grant, and Garrison in 1997, 1999, and 2002 respectively. Apart from achieving big things in his career as a baseball player and an athlete, there is no doubt that he got more happiness being a loving husband and a heroic dad to his kids.
Curt Schilling's Wife Supported Him In Cancer
Curt Schilling and his wife Shonda Schilling have four children.
Photo Source: Politico
The love life of Curt Schilling is quite appreciable, considering how his beloved wife, Shonda Schilling, stood by the baseball athlete throughout all the ups and downs.
The retired baseball player gave his millions of fans shocking news on February 5, 2014, that he was diagnosed with throat cancer. While he spent big bucks of his net worth for treatment, it all became worth it as he announced his cancer being in remission on June 25, 2014.
You May Like: What is Curt Schilling Net Worth in 2021? Here's the Complete Breakdown
The massive fan-following of the Blaze TV commentator can learn many things from Curt Schilling's cancer. In an interview later, the former Arizona player said how his habit of using smokeless tobacco for three decades led him to cancer.
Luckily, the cancer isn't back yet, and we hope things stay the same for the record-breaking sports personality.
Related: Who is Yo Gotti's Girlfriend In 2021?
For more news and updates about your favorite stars, please stay connected with us at Glamour Fame.
-->