Who is Damian Hurley? Learn About his Family Here
Published Tue Jul 05 2022 By sujan
Know who Damian Hurley is? And details concerning his family and his personal life are here in this article.
Damian Hurley was born in the world on April 4, 2002. Born in London, he is a British-American model and actor. His ancestors originated in the United States. His most famous achievement is being the son of Elizabeth Hurley. In addition, he started his career as an actor in 2016. He portrayed Prince Hansel von Liechtenstein in "The Royals," in which he participated. In September 2018, Damian was represented by the modeling agency Tess Management. Again, he was handed a brand-new program titled "My News Shall Be the Fruit of That Great Feast."
Recently, he secured an important modeling position at Pat McGrath Labs. Additionally, his birth name is Damian Charles Hurley, which he uses professionally. Hurley collaborated with various models, including Violet Chachki, Sonjdra Deluxe, and Zhengyang Zhang. In addition, they advertised Sublime Perfection the System, the most recent makeup collection. Damian's image is now available for the very first time. He reminded me of Elizabeth.
The son of Elizabeth Hurley was pushed into the limelight and catapulted to fame at a very young age. Because he is the son of a celebrity, numerous reporters refer to him as a celebrity child or a notable individual. We will examine his family and personal life in the subsequent parts of this piece. Let's begin immediately, without more delay or diversion.
Who are Damian Hurley's Family Members?
Elizabeth Hurley, his mother, made her career in the entertainment industry in the United Kingdom. In addition to this, Damian has ties to his wealthy businessman father, Steve Bing, who was born and raised in the United States.
On the other side, Bing denied rumors that he was the child's father. In 2002, Elizabeth decided to conduct a DNA test to confirm the child's biological father. The test proved that the young model is Bing's son.
Sadly, Damian's businessman dad committed suicide by jumping off his 27th-floor apartment in Los Angeles in June 2020.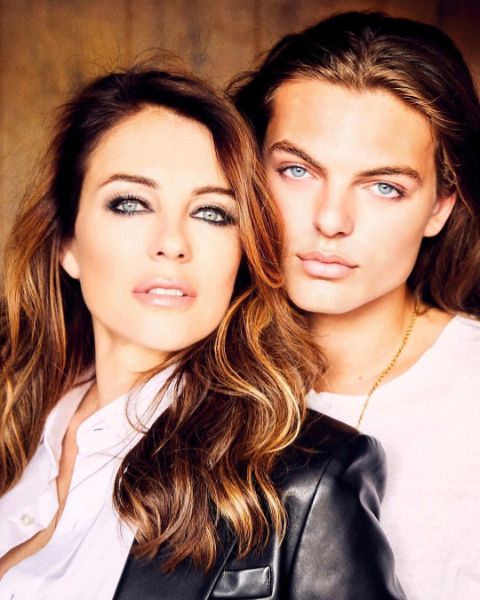 Image: Damian Hurley with his mom, Elizabeth Hurley
Source: Instagram @damianhurley1
Damian's stepfather was Arun Nayar, who lived in Gloucester with Damian's mother and stepfather. Damian's full name was Damian Charles Hurley. Hurley completely uprooted his life and moved to Australia. During that time, Elizabeth was dating Australian-based cricketer Shane Warne. Shane Warne played for the Australian cricket team.
You May Also Like to Know: Who Are Emily Alyn Lind's Family? Know Also About Her Personal Life!
On the other hand, we have Kira Bonder, Damian's sister, who goes by that name. He received all of his schooling, from kindergarten through high school, from the Summer Fields School. Patsy Kensi, David Beckham, Henry Dent Brocklehurst, and David Furnish are among the people he considers to be his godfathers.
Is Damian Hurley Single?
Damian Hurley is a young and energetic single man who is yet to marry in his life. There is no information accessible concerning his love relationship with the girls or his history of dating them. The wealthy actor could be discreetly dating some of the girls even though he certainly has many female admirers because he is so lovely and handsome.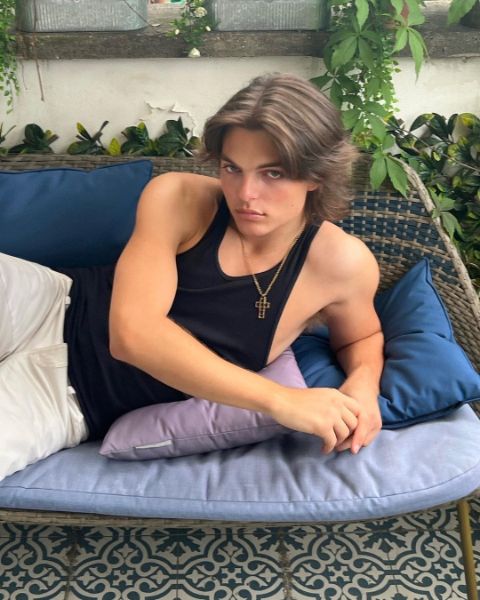 Image: Damian Hurley hasn't shared his relationship details with the public.
Source: Instagram @damianhurley1
On the other hand, no rumors are circulating concerning his connection with the females. However, if we come across any material relating to his personal life, we will make sure to give you accurate information. Till then, stay tuned to Glamour Fame.
-->