Dan Bongino's Earnings in the Limelight: Net Worth and Salaries Revealed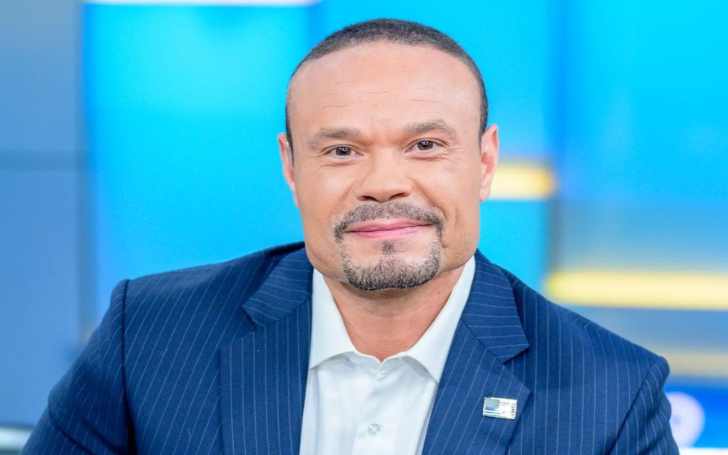 Dan Bongino is a prominent American conservative commentator, author, and former Secret Service agent who gained national recognition for his passionate and articulate views on politics and law enforcement. Born on December 4, 1974, in Queens, New York, Bongino served in the United States Secret Service for over a decade, protecting three U.S. presidents.
After leaving the Secret Service, he ventured into the world of media and became a frequent contributor to Fox News. Bongino has authored several books, including "Spygate" and "Exonerated," in which he explores controversial political issues and government transparency.
Dan Bongino's Net Worth in 2023
Dan Bongino's diverse career encompasses his roles as an American political commentator, radio talk show host, and author, leading to an estimated net worth of $150 million.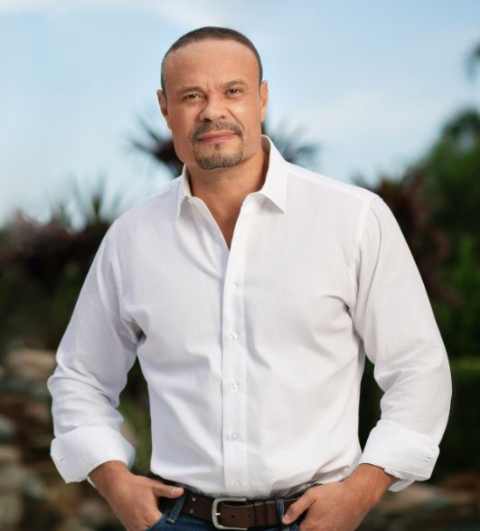 His journey began with over a decade of service as a Secret Service agent, during which he worked in the prestigious Presidential Protective Division, safeguarding high-ranking government figures, including three U.S. presidents.
Bongino's law enforcement experience further includes tenures as a New York City Police Department officer and a Baltimore Police Department officer, providing him with a comprehensive perspective on law and order. His multifaceted background and success in various fields have contributed to his significant wealth.
His Salary in a Year
Dan Bongino's association with Fox News was financially rewarding, as he received a fixed annual salary of $7 million. Additionally, he received a generous $1 million bonus on top of his base salary, reflecting his valuable contributions to the network.
Furthermore, Bongino had the opportunity to earn an extra $500,000 in bonus payments, specifically for his contributions to Fox News Podcasts. His compensation package highlighted the significant role he played as a prominent conservative commentator and contributor to the Fox News network.
Other Investments
Dan Bongino's substantial investment in the streaming video company Rumble is indeed noteworthy. With approximately 16 million shares, which constitute roughly 14.4% of the company's total equity, and a conservative estimate of $8 per share, his holdings in Rumble have an approximate value of $130 million.
This significant ownership stake demonstrates his confidence in the platform and its potential for growth, making him one of the largest individual shareholders in the company and highlighting his active involvement in the digital media and tech industry.
Investment in Real Estate
Dan Bongino's extensive real estate holdings, worth over $25 million, span various locations across the United States, reflecting his substantial wealth. One of his most valuable properties is a 10-acre ranch in Wellington, Florida, which he acquired for $7 million in 2021.
This ranch includes a 5,000-square-foot home, a barn, and other structures. Additionally, he owns a 5,000-square-foot residence in Severna Park, Maryland, which he purchased for $1.5 million in 2018.
Bongino's real estate portfolio extends beyond homes, with investments in sizeable land holdings. In 2022, he acquired a 100-acre ranch in Texas for $5 million and a 200-acre ranch in Montana in 2020 for $3 million.
The sources of financing for these acquisitions are not detailed in the provided information. Dan Bongino's real estate assets illustrate his financial success and diversified investments across the country.
Lavish Car Collections
Dan Bongino recently added a Porsche 911 to his car collection, valued at $120,000. He also owns an Audi A6 worth $60,000.
Bongino's diverse collection includes other notable vehicles such as a Volvo XC60, a Tesla Model 3, and a Land Rover Defender.
These cars reflect his appreciation for a range of automotive options, showcasing his personal preferences and lifestyle.
Dan Bongino's Wife and Daughters
Dan Bongino is married to Paula Andrea, formerly Martinez, who hails from Colombia. Together, they have two daughters. In 2012, the couple ventured into entrepreneurship by running three home-based businesses, which involved selling martial arts apparel, website design services, and security and risk management consulting.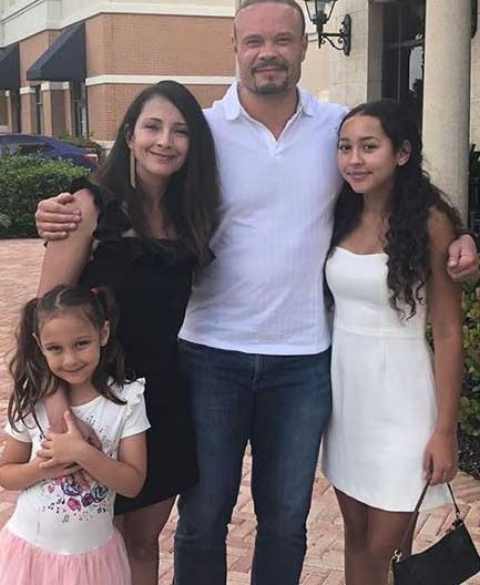 However, during his 2016 political campaign, Bongino refrained from discussing his business interests and claimed that he and his wife had ceased these operations.
Originally residing in Severna Park, Maryland since 2002, Bongino and his family made a significant move in 2015, relocating to Palm City, Florida, where they continue to reside. This change of location marked a new chapter in their personal and professional lives.
Battled Cancer
In September 2020, Dan Bongino disclosed the discovery of a seven-centimeter throat tumor, its nature unknown. He traveled to New York for further evaluation.
On October 2, he received a troubling diagnosis and scheduled surgery for October 7. Post-surgery, he confirmed complete tumor removal but revealed a likely lymphoma diagnosis.
On October 16, he officially received a Hodgkin's lymphoma diagnosis, pledging to pursue treatment. In July 2021, Bongino announced his successful battle against cancer, marking a triumphant recovery from the challenging health ordeal.
As an Author
Dan Bongino began his career with the United States Secret Service in 1999, later instructing at the Secret Service Training Academy. He served in the Presidential Protection Division during George W. Bush's second term and continued protecting the President when Barack Obama took office.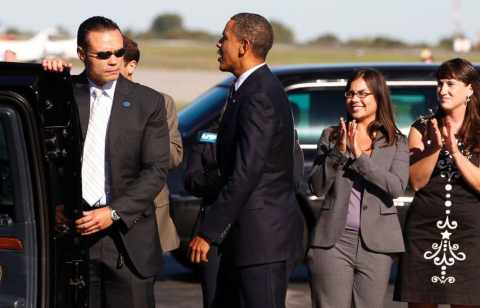 In 2011, he left the Secret Service to run for the U.S. Senate. His first book, "Life Inside the Bubble," published in 2013, recounts his Secret Service experiences and his unsuccessful Senate campaign.
Bongino faced criticism from former colleagues for leveraging his Secret Service background for political gain, which he defended as a personal account, rejecting Birtherism claims. In 2016, he authored a second book, "The Fight," offering insights into security failings and politics.
Visit Glamour Fame For More Related Content
-->