Former Assistant to President George W. Bush Anita McBride - Top 5 Facts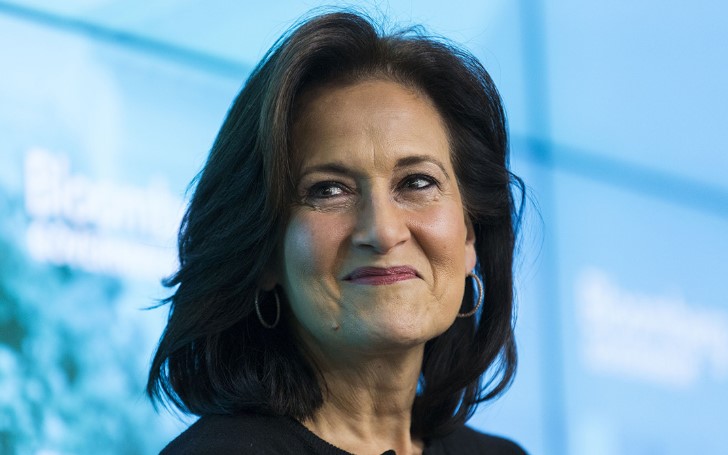 Anita McBride, a name you know as the assistant to President George W. Bush. Moreover, Anita served as chief of staff to First Lady Laura Bush from 2005 to 2009. Currently, Anita McBride is an executive in residence at the Center for Congressional and Presidential Studies in the School of Public Affairs.
Anita McBride is also a member of several organizations, including the US-Afghan Women's Council, The White House Historical Association, National Italian American Foundation, the J. William Fulbright Foreign Scholarship, the International Republican Institute's Women's Democracy Network. Talking about McBride's other profession, she is also a founding advisor to RightNow Women PAC, and Anita is a print, radio, and on-air commentator on first Ladies, presidential transitions, and White House history.
Every word we add here about Anita will fall short, but anyways we tried our best. There are some interesting facts about the 60-year-old veteran.
5. Anita McBride Started her Political Career as a Volunteer for a Campaign in 1980
Anita McBride revealed her first experience in politics was a campaign volunteer for the 1980 Reagan-Bush campaign office in Hartford. Anita comes from a low-key family, and no member of her family was formerly involved in politics. She is the first in the family, so her choice was a bit different.
Also See: Know about Kidada Jones; Famed for Thicker Than Water & Empire
Anita said her first job in government was reading mail for President Reagan, and worked her way through Bush administrations, moreover, she got to experience as chief of staff to First Lady, Laura Bush.
Anita stressed she saw the country and world at Laura's side, moreover, she got to meet many terrific people along the way over three and a half decades.
4. Anita McBride Loved Walter Isaacson's 'Leonardo Da Vinci'
Anita McBride said she recently finished reading Walter Isaacson's 'Leonardo Da Vinci.' Anita, who is incredibly proud of her Italian heritage, said, "Everyone that knows me knows I am proud of my heritage as a first-generation Italian American.
Also Read: Who is Michelle Le Fleur? How Well Do You Know Her?
Anita further explained, in general, Da Vinci is recognized as a painter, but in Walter's book, we get to know the real talents of Vinci. McBride praising the writer and Da Vinci, said she got to learn many things from the book. She said it was really fascinating as she got to learn about the geopolitics and rivalries between all the Italian city-states during the time which Da Vinci lived.
3. Anita McBride is Pretty Much Neutral About the Trump Presidency
Anita McBride seems pretty neutral about the Trump presidency; however, she noted some downside, but she later added it was all expected. Anita thinks The President has challenged political norms, but that's precisely what Donald Trump said he would do, and there are no signs of changing it.
Recommended: J.D. Harmeyer's Wife Jennifer Tanko - How is their Married Life?
McBride added, "With the benefit of a strong economy and low unemployment, one illustration of how it's going is what I recently saw outside the Beltway in the town of Schoolcraft, Mich. At the local Fourth of July parade, signs of support for the Trump presidency were undeniably visible."
2. Anita McBride was a Volunteer at the Hospital
Anita McBride revealed she used to volunteer at the hospital when she was in high school and a pre-med student in college. We know this might come as a huge surprise, but she was a medical student in college.
Sadly, Anita could not continue her medical studies because McBride stated she was not great at Biology and Chemistry, and later she changed her major in her junior year and went on to study abroad in Europe.
When Anita came back to the States, she got chance to volunteer on the Reagan campaign. She stressed the whole thing led to decades of great experiences professionally and personally.
1. Anita McBride had plan to Celebrate her Birthday at a Mall Watching the Smithsonian's Projection
Anita McBride had something exceptional plan for this year birthday. Anita stressed she wanted to gathered a group of friends to go to the Mall to see Smithsonian's projection of the Apollo 11 spacecraft on the Washington Monument.
This year was particular because it was the 50th anniversary of the Apollo 11 mission. Anita said she still remembers watching the liftoff on her tenth birthday, and lunar landing four days later. But Anita said, her birthday celebrations started early because her husband hosted a surprise party.
McBride who married her husband, Tim McBride, while she was working for Reagan and Bush, said she is thankful for her all the efforts her husband, kids, and friends showed. Apparently, Anita is thrilled to enter her 60s.
For more information on your favorite celebrities' lifestyle, stay tuned to Glamour Fame, and don't forget to sign up for the newsletter.
-->