Another 'Dancing With the Stars' Contestant, Ray Lewis, forced to Drop Out of the Show Following an Injury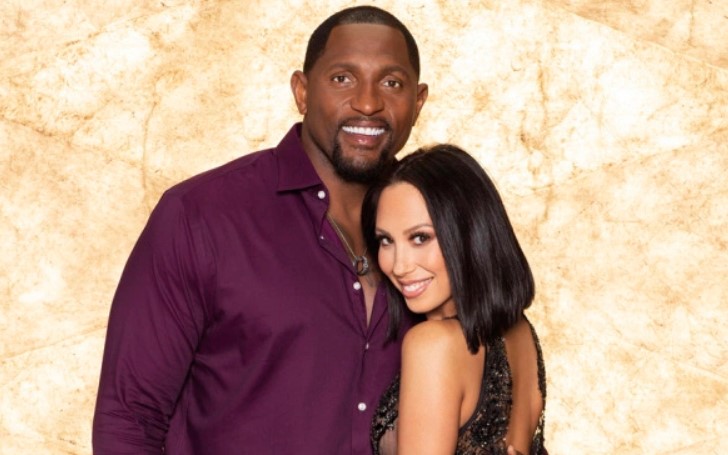 Ray Lewis walked out of 'Dancing With the Stars' following an injury on his foot.
A while ago we covered a story about Christie Brinkley leaving 'Dancing With The Stars' after she injured her arms, which raised many questions, but she proved her injuries on her social media.
The next contestant to fall the victim of dangerous moves this season is Ray Lewis, who messed his tendon on his foot during the rehearsal.
Watch: Ray Lewis bows out of Dancing with the Stars with injury
According to the sources, the NFL player severed his already torn tendon in his foot which he injured nine years ago during his football days.
But in recent rehearsal on Monday, the 'Dancing With the Star' contestant injured his same area which forced him to walk out of the show.
Following the injury, the NFL star said, "It's bothered me a lot. I've dealt with pain every practice, and I push through anything."
One of the insiders claimed Lewis tried to push himself through the pain and continue on the show, but after his MRI report, he was strictly advised to take rest.
The doctor for the NFL star said he kept pushing until he actually ruptured his tendon. After the incident, the 'Dancing with the Star' contestant was left emotional. Moreover, he seemed a little worried about his partner than his injury.
Lewis said to his dancing partner, Cheryl Burke, "this is probably one of the hardest decisions of my life, but I need to make sure I don't damage something enough to where I can't walk."
Unlike Christie's injury, fans were a little considerate about the NFL star's injury. Many took to their social media to show their sympathy to the star.
Well, this was the end for Ray's stint on the show; however, this is not how the star would have imagined this to end.
Even our Glamourfame team would like to send our good wishes to the star and hope for the speedy recovery. For more news on entertainment, please stay tuned with us and don't forget to signup for our newsletter to never miss an update.
-->