Daniel Ek - Net Worth Details Of Spotify Founder
Published Thu Apr 29 2021 By Bran
Imagine how it is like to be the founder of Spotify? Here's everything you need to know regarding the net worth of the man himself, Daniel Ek.
Spotify is something that almost every music enthusiast has on their mobile phones to stream their best songs, but not many know the man behind that. Well, we would like to be the one to break it to you that Daniel Ek is the entrepreneur cum technologist behind the platform.
In recent times, Daniel Ek has been causing many stirs among the European soccer landscape having great interest in buying English giants Arsenal. As per the latest reports, the Swedish businessman is set to submit a £1.8 billion offer to Kronke's side.
Here's everything you need to know about Daniel Ek's bank balance.
Daniel Ek: A Billionaire By Net Worth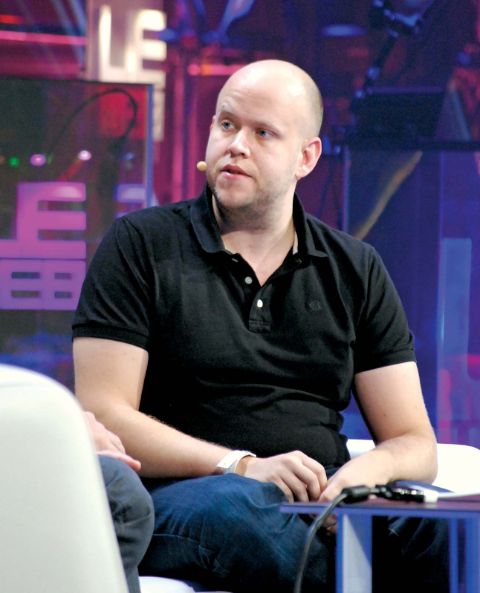 Daniel Ek owns a staggering net worth of over $4.8 billion.
Photo Source: Britannica
As the CEO and founder of one of the leading music streaming platforms, there is no doubt that Daniel Ek enjoys a colossal net worth, surrounded by all sorts of modern-day amenities. As a popular saying, 'morning shows the day,' Ek also showed promising signs by getting into the business by making websites for clients from a young age of 13.
Related: How Much Is Sharon Stone's Net Worth In 2021?
Getting more into the specifics, Daniel Ek, the Spotify owner, amasses a whopping net worth of $4.8 billion as of May 2021. That number makes no surprise considering how his venture is one of the highly valued applications in the world. Recently, Spotify is worth around $67 billion, which has grown triple in terms of share prices.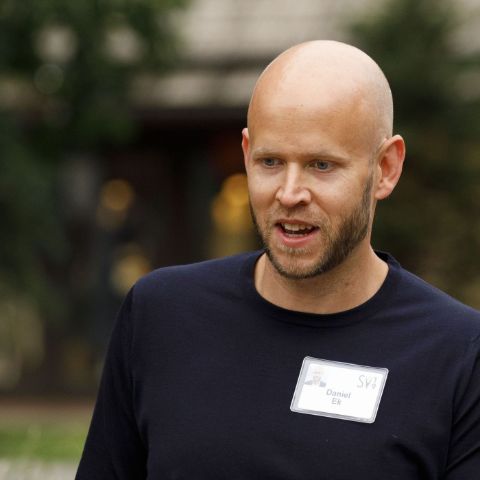 Daniel Ek is the co-founder of Spotify.
Photo Source: Twitter
Daniel Ek was born on 21 February 1983 in Stockholm, Sweden. He grew up n Ragsved and eventually completed his high school from Sundbyberg in 2002. Later, he also pursued engineering, but like many ambitious entrepreneurs like Steve Jobs and Bill Gates, Ek dropped out as well and followed his passion in IT.
Daniel Ek's Career In Business
Daniel Ek is an inspiring businessman who started making big bucks at the age of 18 as he was making around $50,000 per month while managing 25 employees. He also had a vital experience in a Nordic auction company called Tradera. Moreover, he was also the CTO of a fashion community named Stardoll.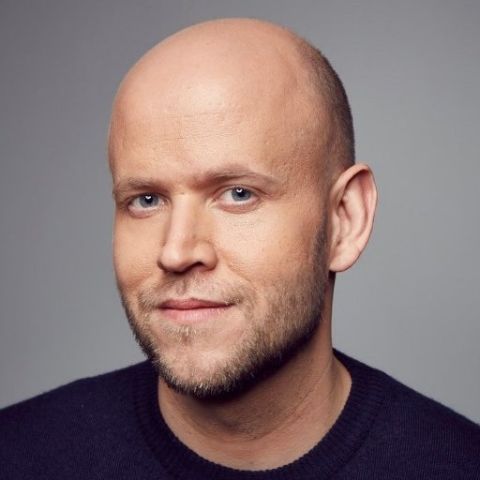 Daniel Ek has shown interest in buying Arsenal Football Club.
Photo Source: Twitter
Before Spotify, Daniel Ek also started a new venture called Advertigo, which became massive when he sold it for a big chunk of money. You would be surprised to know that Daniel was also the CEO of uTorrent for a short period.
You May Like: Shake Milton's Massive Net Worth In 2021!
Ek also decided to retire after getting a lot of money from Advertigo's sale, but after some time, he got bored and realized that money wasn't everything. And that is how he materialized the idea of Spotify into success.
Also See: Zack Steffen's Net Worth In 2021: All The Details.
For more news and updates about your favorite stars, please stay connected with us at Glamour Fame.
-->