How Much Net Worth Does Shake Milton Possess?
Published Tue Apr 27 2021 By Danile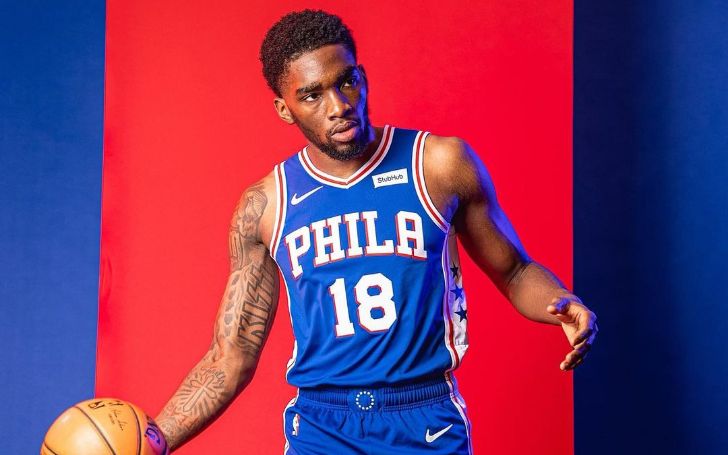 NBA player Shake Milton has an impressive fortune. Know all about it in detail.
Shake Milton is an American professional basketball player who came to prominence through his impressive ball skills to evade opponents and score on the court. He plays as a shooting guard/small forward for the Philadelphia 76ers in the NBA.
The young athlete played his high school basketball at Owasso High School and played college basketball at SMU. During his time there, he had already made a name for himself by winning Tulsa World Player of the Year, was included in the All-AAc two times, and included in the First-team Parade All-American.
For a high school and college player, those are some impressive achievements. With all those accolades and skills, it was evident that he will become a future NBA star.
Career aside, many would like to know how much wealth the 24-year-old has? Questions like his net worth, salary, endorsement deals, assets, and so on get asked a lot. Read the following sections if you want to know all about it!
Shake Milton Net Worth And Salary
Despite only a few years as a professional in the NBA, Shake Milton is already a millionaire. He has a net worth of $2 million as of 2021.
Typically, an NBA player earns a salary of $7.7 million per season. Though Milton is not making such a huge payroll, he still makes a big enough sum to make him a millionaire. As per his contract with Philadephia 76ers, he made a base salary of $1.44 million in the 2019-20 season.
Shake Milton is a millionaire basketballer.
Photo Source: Shake Milton's Instagram (@snipershake)
In the current season alone, he will make $3 million, and it will increase to $4.9 million in 2021-22 and $6.9 million in 2022-23. Not bad, huh?
Recommended: Basketball Player Andre Roberson's Net Worth And Salary in 2021!
Shake is still young, and if he keeps playing and improving like he has been doing, surely, he will earn even more in his prime career years. Best wishes for his career!
Cars And House
For someone who is a multi-millionaire, it is natural to assume that Shake Milton must own a house. However, due to his low-profile lifestyle, there is no knowing where his home is and where he lives.
Shake Milton likes to spending time off the court.
Photo Source: Shake Milton's Instagram (@snipershake)
Furthermore, he should also own a car or two of his own, but that too is not learned.
Don't Miss: Former Oklahoma City Thunder Athlete Nick Collison's Net Worth!
If you want to read more similar celebrity articles and get the latest news and updates on your favorite celebrity, don't forget to check us out at Glamour Fame!
-->