Who Is Danny Elfman? What Is His Net Worth?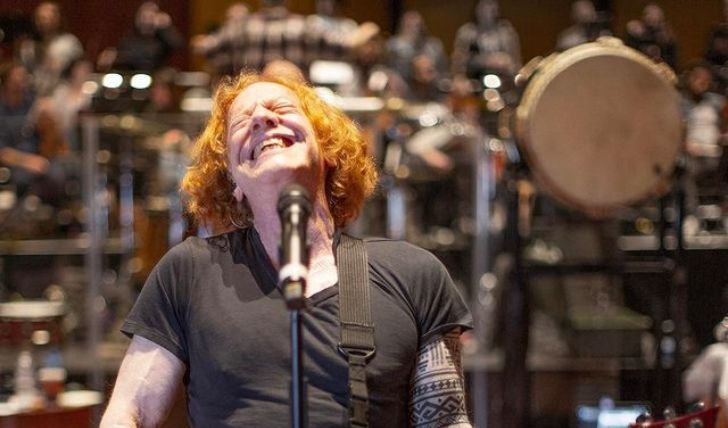 How rich is Danny Elfman? A look inside the composer's decades-long career!
A four-time Academy award-nominated musician, Danny Elfman has his name etched in a plethora of films and shows as a composer. Although he is best known as the crooner of many hitmakers throughout the 70s to 90s, Danny Elfman originally rose to fame as the lead singer and songwriter for the rock band Oingo Boingo, a new wave band that performed successfully from 1975 to 1995.
Daniel Robert Elfman was born on May 29, 1953, in Amarillo, Texas. He is the younger brother of the journalist, musician, and actor Richard Elfman, who would trust Danny to lead the theatre troupe The Mystic Knights of the Oingo Boingo, which would later be shortened to become Oingo Boingo. Elfman is also famously known for his long association with director Tim Burton.
What is Danny Elfman's net worth?
Elfman's extensive work in movies and shows as a composer and songwriter has endowed him with a staggering net worth. According to Celebrity Net Worth, the Texas-born musician has amassed an estimated net worth of $50 million. Although Elfman's musical journey and his onstage presence started with the punk-influenced band Oingo Boingo, it was a record of composing for movies that earned Danny his fortune.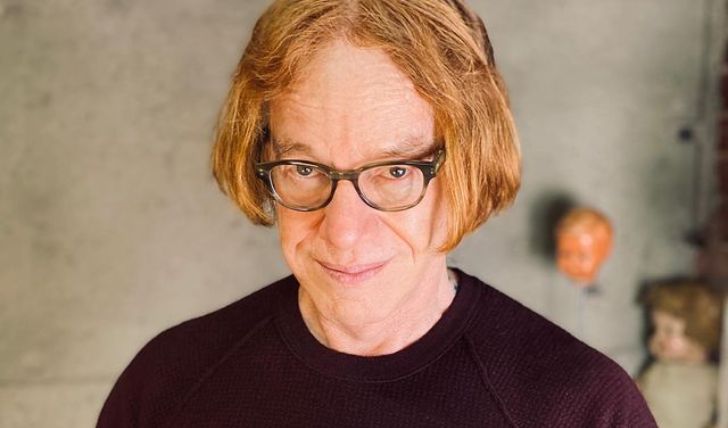 Elfman formed and led the genre-shifting band Oingo Boingo.
Photo Source: Instagram
Elfman established Oingo Boingo as a committed rock band in 1979, which did distort the band's mixed essence. He went on to pen six studio albums for the band from 1981 to 1994, which included the famous album The Dead Man's Party; its single Weird Science was used as the theme song for the movie of the same name. The rock band paved Danny a career in film scoring but also left the musician with permanent hearing damage. Elfman departed the group in 1995 and started to focus on his career behind the movies.
Don't Miss: Jordana Brewster Earnings & Net Worth- All Details Here.
Elfman's longstanding friendship and partnership with Burton and his pal, Paul Reubans, started in 1985 when the pair asked Elfman to write a studio feature for their film Pee-wee's Big Adventure. His successful work on the movie landed him more scores, and Elfman went on to add many consecutive films to his resume, including Back to School, Wisdom, Summer School, Beetlejuice, and Batman. By his early film scoring career in the 90s, Danny was already a multiple BMI Film and Television Award-winning composer.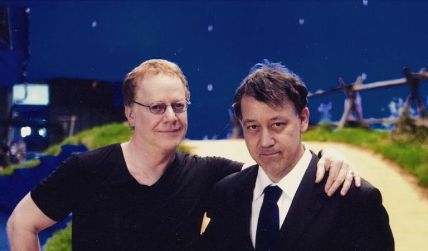 Danny is best known for his long association with director Tim Burton. Photo Source: Instagram
Elfman's feature contributions go beyond movies. He has penned some of his best scores for television shows and animated films. Danny created the iconic opening theme to The Simpson, for which he still earns performance royalties. Elfman has also written songs for brands' ad campaigns. He is credited for creating music for Honda, Nissan, Nike, and more. Elfman's recent credits as a composer include a score for Netflix's Stranger Things.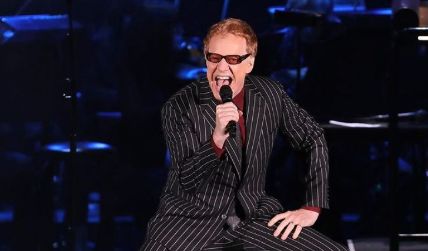 Elfman left Oingo Boingo in 1995 because of permanent hearing damage.
Photo Source: Instagram
The Grammy-winning musician has also raked millions by flipping properties. In 2000, Danny bought a $2.13 million home in the Hancock Park in Los Angeles and an adjacent house for $3.6 million a few years later. Elfman and his wife, Bridget Fonda, later listed the combined estate for $14.6 million. The spouses purchased $8 million worth of side-by-side homes in Encino, California. Danny shares a son with Fonda and has two daughters from his previous marriage with Geri Eisenmenger.
Danny Elfman at Coachella 2022!
During his conversation with Billboard, Danny described his anticipated performance at the Coachella music festival on April 16 as "either go down afterwards as the worst idea I ever had, or it'll be really fun," and it went down as the latter. Elfman delivered performed a full-scale orchestra at the youth-focused festival. Among many hits, Elfman's orchestra delivered were, of course, his most iconic, The Simpson's opening theme, Spider-Man theme, and a few from his band Oingo Boingo.
Elfman delivers a wild orchestra show at Coachella 2022.
Source: Current News
Danny, 68, perhaps the oldest performing artist at the festival, thumped topless to showcase his heavily tattooed body. Shortly after the bombastic performance of his single Insects, the composer goes, "Hello Coachella, My name's Danny Elfman, and I've got a strange little show for you." Danny's "strange little show" included singles from his decades-long career and even some selected few from his latest album Big Mess.
Recommended: How Rich Is Tyra Banks? Model's Net Worth Revealed Amid Backlash.
Burton's go-to composer was initially slated to perform in Coachella 2020, which was then pushed to 2022 due to the pandemic. When asked why he opted to play at this genre-cutting festival, Elfman replied for the thrill and excitement. "I don't feel comfortable doing that because it just means a lot of accentuated tracks. But what if it was a mix, like a mashup, with a rock band?" That got me all excited, and I said yeah," said the Grammy-winning composer.
Stay connected to glamour fame for more.
-->