How Rich Is Tyra Banks? Model's Net Worth Revealed Amid Backlash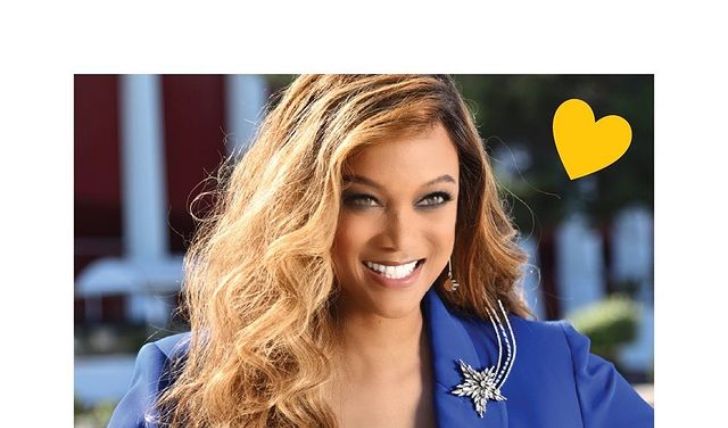 Tyra Banks' massive net worth revealed: Get the complete breakdown here!
Known distinctively for her trailblazing modelling career_ Tyra Banks is the first African-American woman to grace the cover of esteemed magazines like the GQ and Sports Illustrated; she is also a producer, businesswoman, actress, writer, and television personality. Banks, 48, rose to become a familiar face on the global stage via the medium of tv.
Aside from the plethora of audience favourite shows that she has hosted, including America's Next Top Model, Dancing With the Stars, and America's Got Talent, Banks has also headlined her chatshow, The Tyra Banks Show, which ran for five seasons and won six Emmys in the period. Tyra's amassed net worth has been a topic of discussion as the model draws bitter criticism at the hands of Brooklyn Brooke, who called Banks a "diva."
What is Tyra Banks' net worth?
With a career spanning more than three decades, Banks has successfully cemented herself as a versatile and influential figure but does the model's net worth align with her grandiose reputation? According to Celebrity Net Worth, The supermodel has an estimated net worth of $90 million. Tyra has more than her multi-faceted career in showbiz to thank for her staggering fortune.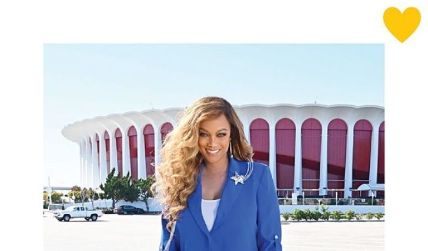 Tyra was the first African-American woman to be featured on the cover of GQ.
Photo Source: Instagram
Although several wealth websites cite Banks's extensive work in television as the most significant contributor to her wealth, Tyra's early career in commercial modelling and movies is equally credited for giving Banks the footing to pursue her ventures. During her early years in showbiz, Tyra became one of the most sought models with working experience in Elle, Harper's Bazaar, Spanish Vogue, and Cosmopolitan in her portfolio.
Don't Miss: Is Jamie Lee Curtis Rich? What is her Net Worth? Exclusive Details Here.
During her peak modelling career, she was a Victoria's Secret Angel (1997 to 2005) and one of the highest-paid models in the world. While enjoying successful years in modelling, Tyra also showcased her acting chops in The Fresh Prince of Bel-Air, The Clique, Higher Learning, Life-Size, Love Stinks, Love & Basketball, Coyote Ugly, and Gossip Girl. Banks' production company, Bankable Production, which she started alongside her acting career, holds producers' credit in some of her movies.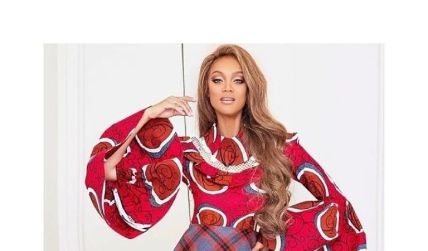 Tyra Banks created 'America's Next Top Model.'
Photo Source: Instagram
Banks and her production company created the long-running show America Top Model in 2003. The production company also went on to produce the competition series True Beauty and Tyra's Emmys-winning The Tyra Banks Show (2005 to 2010). Tyra was estimated to be raking a whopping $18 million a year with her omnipresent career in television. The supermodel has also notably doubled some millions by just flipping estates.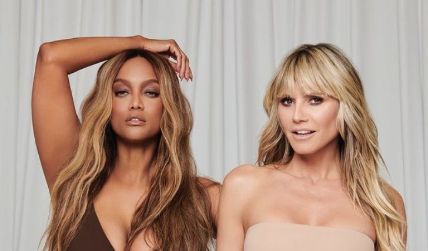 Tyra founded Bankable Production.
Photo Source: Instagram
Banks had bought a $3 million home in Beverly Hills in 2004, which she'd later sell for $6.33 million. She owns a duplex worth $10.13 million in Manhattan; the property is on the market for an asking price of $17.5 million. The Gossip Girl actress has a few more estates listed, including a $9.25 million residence and a $4.25 million home in the Pacific Palisades neighbourhood.
Will Tyra Banks return for DWTS 31?
Dancing with the Stars season 31 was announced to be in development on April 8, 2022. Since then, several speculations have surfaced regarding the show's fate this season, including whether the previous host and executive producer, Banks, would be able to secure her spot or not. Andrew Llinares, who served as an executive producer since 2018, parted ways from the DWTS franchise recently after complaining about significant changes.
Brooke calls out Banks for being a "diva."
Source: US Weekly
Andrew's one issue was the replacement of Tom Bergeron with Tyra. in season 29th. Fans fear if Banks will be the next executive/host to leave the ageing franchise, or worse, could she be axed from the much-loved dancing series. There is more than one reason to believe in the susceptibility of Tyra not returning in the upcoming season. The model has been facing major backlash for various reasons recently. Many have been accusing the supermodel of the show's low ratings and its movement from ABC to Disney +.
Recommended: Who Is Liev Schreiber? What Is His Net Worth?
The model-turned host has even left Twitter amid the growing criticism as many former contestants recalled their horrific experiences working with Tyra and her show America's Next Top Model. Former DWTS co-host Brooklyn Brooke is the latest person to join in the what can be called a denounce Banks fest. Brooke opined Banks should leave her diva attitude outside of the DWTS stage.
Stay connected to glamour fame for more.
-->