Who is Dansby Swanson Girlfriend in 2021? Here's the Complete Detail
Published Mon Feb 08 2021 By Bran
Is the MLB star Dansby Swanson dating a girlfriend? Know it all here.
All the baseball lovers who adore Major League Baseball by heart are well-known about the stature of a player Dansby Swanson is. The Georgia-based athlete has been spending the last four years for the Atlanta Braves and has proved to be an influential asset for the side. The 26-year-old still has many peak years to offer to his current side, and his fans couldn't be more pleased with that.
Over the span of his career in the MLB, Dansby Swanson has had attractive statistics of a batting average, which goes at the score of .249. Not just that, he managed to score around 50 home runs for his Atlanta based side, which is definitely one of the reasons why fans love him so much.
His super successful sporting journey might be one of the reasons why people are genuinely interested to know about his personal life and dating history. Stay right here as we bring you all the exclusive details.
Dansby Swanson: Blissfully Dating A Fellow Athlete Girlfriend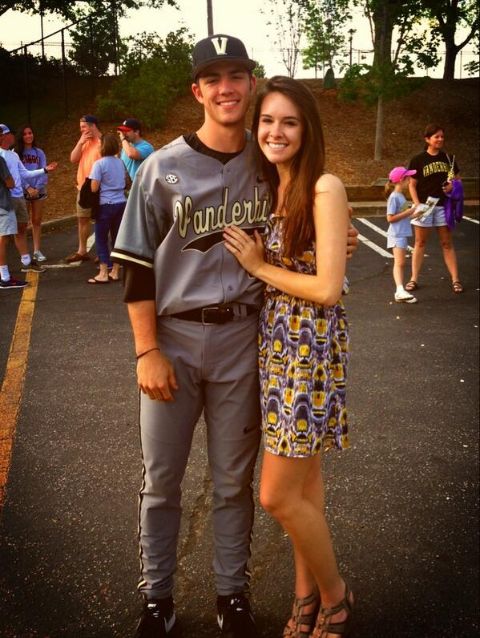 Dansby Swanson met his girlfriend Mallory Pugh through a former teammate Jace Peterson.
Photo Source: Twitter
Dansby Swanson's romantic life has been something that has caught the public's eye in recent times, and rightfully so because of his massive success in baseball.
The baseball star considers himself fortunate enough as he shares his personal developments with an adorable girlfriend named Mallory Pugh. The American sports' followers must find themselves familiar with the Atlanta Braves star's girlfriend, who is a popular footballer herself. He gathers a whopping net worth of $4 million in 2021.
You May Like: Is Nathalie Dompe Dating A Boyfriend or Married to a Husband? Know It Here.
Dansby Swanson's partner, Mallory Pugh, is a professional soccer star who currently plays for the Chicago Red Stars. In addition to that, she is a talented enough footballer to make it to the national team of the United States soccer team as well.
The love history between them is quite lowkey. They prefer to keep a fine line between their personal and professional career, which might be in the best interests to keep their relationship ticking.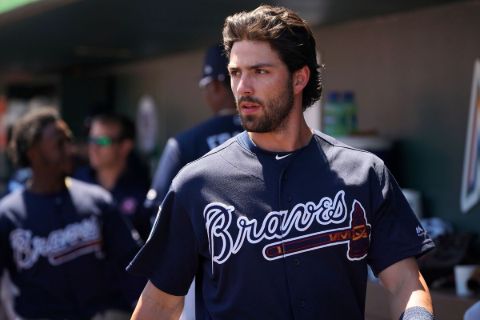 Dansby Swanson and Mallory Pugh have been dating one another since 2017.
Photo Source: Tennessean
What's interesting about the relationship between Dansby Swanson and his girlfriend Mallory Pugh is the fact that they met through a mutual friend named Jace Peterson.
The mediator was actually the brother-in-law who happened to be a former teammate for the MLB. The pair have been dating one another since 2017, and only time will tell if they are serious enough to date.
Dansby Swanson's Past Relationship In Brief
Dansby Swanson is a baseball star who has millions of beautiful girls crushing over him. Despite that, the Atlanta based footballer is quite picky in terms of dating.
Prior to his current affair, he was dating a gorgeous woman named Kara Sheft. The two started dating when they first met in Vanderbilt. It was where both of them completed their graduation as well.
Dansby Swanson and Kara Sheft dated one another during their college days.
Photo Source: Instagram
Dansby and Sheft failed to make things work as they broke up shortly after completing their educational pursuits. Surprisingly, the baseball footballer was previously rumored to be dating another woman named Katy Huffman. The celebrity girlfriend was an advertiser who went out with Swanson for two years before parting ways.
Related: Who is Vikkstar Girlfriend As We Enter 2021?
For more news and updates about your favorite stars, please stay connected with us at Glamour Fame.
-->