Who is Vikkstar Girlfriend in 2021? Here's the Complete Detail
Published Sun Feb 07 2021 By Bran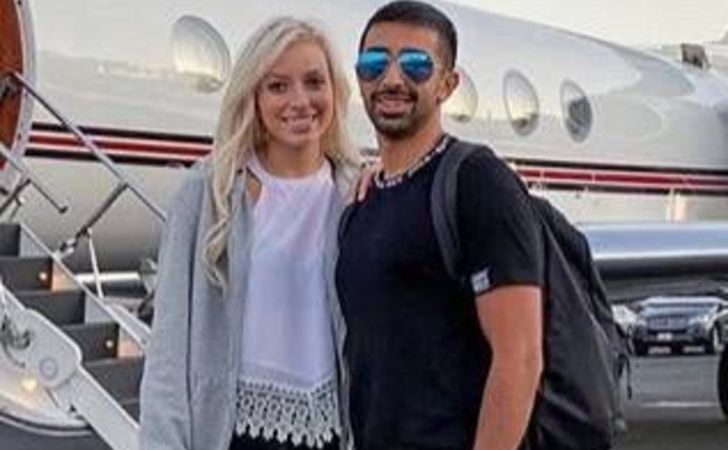 Is the YouTube sensation, Vikkstar dating anyone right now, or is he single? Know it all here.
Everyone must be well-aware on the fact of how vast the digital world is, considering how there are youths making a career out of Instagram, YouTube, and the related sectors. The case is quite similar to Vikkstar, who belongs to the same group, as it was his engaging content that helped him garner over 7 million subscribers.
Be it with his engaging vlogs or his content on video games like Minecraft and Call of Duty, Vikram Singh Barn has managed to make a career quite well. The 25-year-old is a multi-millionaire at this age, and things couldn't be much better for him right now.
There was big news this past week when the gamer made an announcement of quitting Call of Duty: Warzone after serious allegations were made against him of cheating. Apart from all that, his personal and romantic life has also received massive public attention recently. Stay right here as we bring you close to the dating history and girlfriend of the youth's gaming sensation.
Vikkstar In A Relationship With Lowkey Girlfriend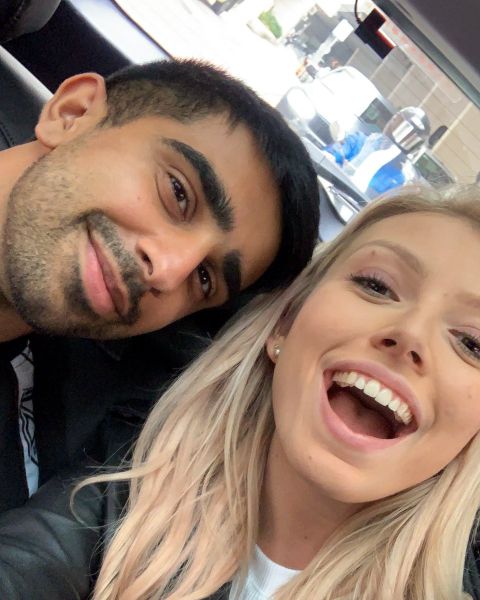 Vikkstar recently posted a picture on his Instagram with his secret girlfriend.
Photo Source: Twitter
When people hear the name Vikkstar, they picture his videos and the content he posts in reference to several video games. The renowned YouTuber's personal life is in deep contrast with his professional journey as he doesn't prefer to disclose many details about that side of him. Getting close to his life, we did find out that the gaming sensation isn't single and is dating a gorgeous woman.
You May Like: Who is Juliana Carlos Husband in 2021? Here's Everything You Should Know

Vikkstar's romantic orientation was pretty clear in one of his most recent Instagram pictures. In fact, he wrote a unique caption, 'Low-quality photo, high-quality couple.' While the Minecraft player did open up regarding her affair, but he didn't give away the name of his dashing partner. What came clear was the face of his untagged girlfriend, who was blonde and graced the picture with red lipstick.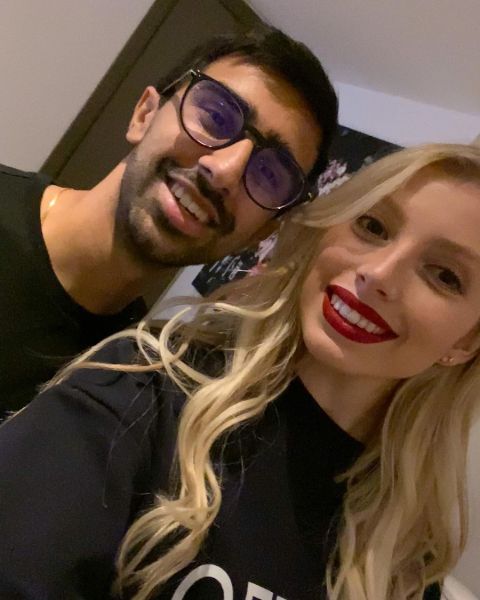 Vikkstar recently quit playing Call of Duty after facing allegations of cheating.
Photo Source: Instagram
There is a reason why Vikkstar's secretive girlfriend doesn't feature in his videos. The YouTube personality did come up with a new video titled, 'Why my girlfriend isn't on YouTube.' The answer was clear as he came up with the reason that his partner 'doesn't want to' appear on the media platform and welcome fame that risks her private lifestyle.
Vikkstar's Secretive Personal Life And Early Life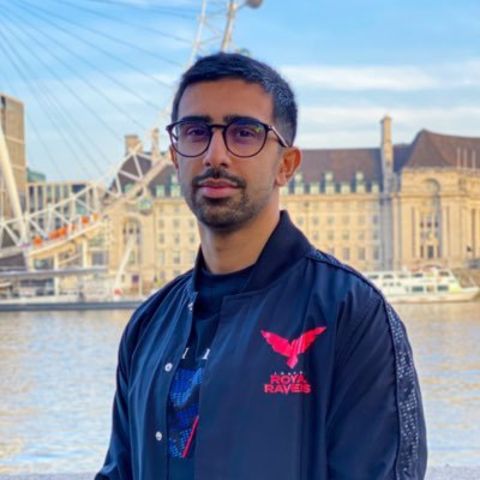 Vikkstar is in a romantic relationship with his secretive girlfriend.
Photo Source: Twitter
The background of Vikram Singh Barn, aka Vikkstar, is pretty diverse as the British citizen comes from an Indian background. He was born in Sheffield, England, in 1995. He shares his bloodline with two elder brothers, who never appeared in any of his contents. However, there were rumors on how the 25-year-old's brother was Lewis Redman. The claim was completely false as the two shared no relation at all.
Recommended: Who is Mike Lindell Wife? Here's What You Should Know.
For his educational pursuits, Vikstar went to Silverdale School from 2006 to 2013 and was considered a bright student with an impressive score. When he was completing his A-Levels, he got a lucrative offer to join University College London to study Natural Science. Despite that, he made the big decision to drop the opportunity and rather chose a career in YouTube itself.
You May Relate To: Know It All About Juan Williams' Wife Here!
For more news and updates about your favorite stars, please stay connected with us at Glamour Fame.
-->