Darcey Silva of '90 Day Fiance' Reportedly Dropped from Hollywood Movie After Filming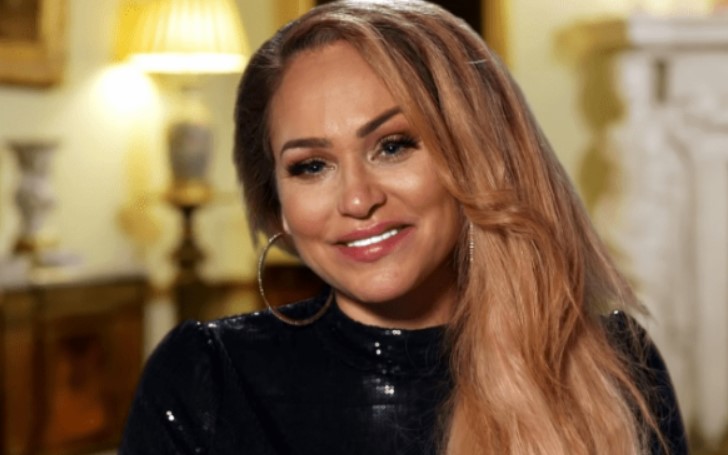 Darcey Silva seems to be in a lot of trouble right now.
Darcey Silva of '90 Day Fiance' does not look in good shape after she found out she was dropped from a Hollywood movie after filming it. The reality TV star was all hyped up and could not stop herself from bragging about her new project last year, but it seems it was all in vain.
Darcey, 49, went through a lot recently; She broke up with her ex-boyfriend Jesse Meester, for her British beau Tom Brooks. But her romance with the British lad did not last long.
Bitter Past-Relationships of Darcey Silva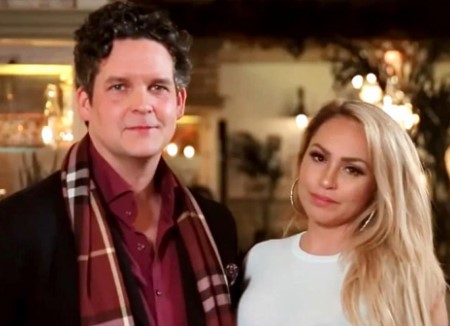 Darcey and Tom could not further their relationship to marriage.
Source: Hollywood Life
The former couple decided to part their ways after because Darcey thought Tom was not serious about their four years-long relationship, while Tom, on the other hand, confirmed he never cheated her.
See Also: What is Darcey Silva's Net Worth? Grab Details of Her Sources of Income and Earnings!
That's there, but the only hope which could have saved Darcey from drowning in sorrows, was her part in the movie, for which she was really excited about. However, the movie project turned out futile for the 49-year-old reality TV star.
The movie, which was released in October 2019 - 'My Adventure with Santa' promised Darcey's part on it, and in fact, when we saw the trailer, we found Darcey in it. But she was not mentioned in credits, nor her IMDB page lists the movie as her work.
The Movie Clearly Missed to Include Darcey Silva's Character
The movie, My Adventure with Santa, is out and it got a decent rating of 6 out of 10, but we are pretty sure Darcey Silva did not like the movie at all and probably gave it a rating of 0.
Also Read: '90 Day Fiancé' Star Darcey Silva Said She is Ready to Mingle Now
The character, the elf named 'Selah,' which Silva should have appeared as in the movie, does not show up. And since then, she stopped talking about her movie project altogether.
House of Eleven 'HOF11' - the Clothing Brand is the Only Savior for Darcey Now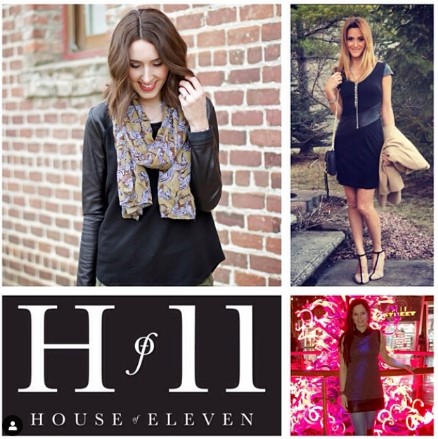 House of Eleven is by Darcey Silva.
Source: HoF11's Instagram
With all the excitement that went down the drain, Darcey Silva's only hope to rejoice life remains with her clothing brand - House of Eleven 'HoF11'. Darcey's feeds and posts on social media are filled with promotions and the reality star talking about her clothing brands.
But her new business endeavor is on the line as people are not delighted with what she posts on her social media. We went to dig a little further what people really think about her new business plan, and things don't look good for the 40-year-old reality TV star.
One of the users on Reddit said, "Seriously, I've had enough of Darcey. Her and these sh*t posts promoting a clothing company that quite frankly no one cares about. I've NEVER heard of this before. It's NOT cool. And it NEVER will be. And while I'm at the shade-throwing... ENOUGH of these throwback pics that look nothing like this shapeshifter of a human. Holy crap, this woman is more annoying than any other cast member. Her and Jesse just keep reposting the same like seven photos cropped in different ways from this bronzed soul merging shoot."
Well, there you have it, we hope Darcey finds something new to keep her hopes alive. For more information on your favorite celebrities' lifestyle, stay tuned to Glamour Fame, and don't forget to sign up for the newsletter.
-->