Dashiell John Upton: Following in Cate Blanchett's Footsteps with Style!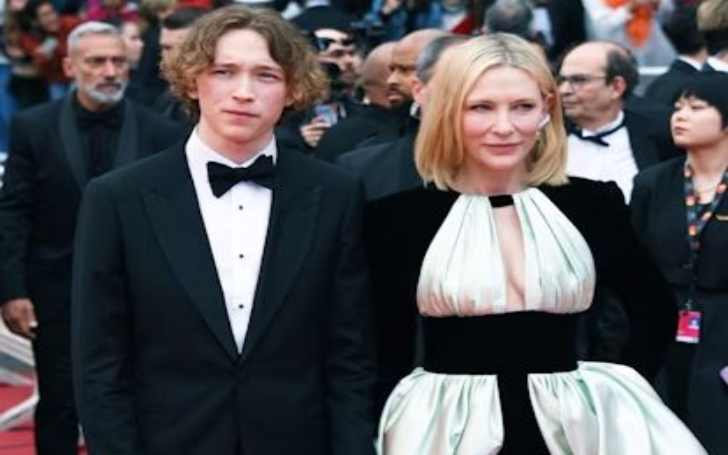 Dashiell John Upton is the oldest son of a famous actress named Cate Blanchett, who has won two Oscars for her amazing acting in movies like "Blue Jasmine," "The Aviator," and "The Lord of the Rings: The Fellowship of the Ring." She's really well-known in the movie world.
Dashiell was born on December 3, 2001, and he has three younger brothers and sisters named Roman Robert Upton, Ignatius Martin Upton, and Edith Vivian Patricia Upton. Because he's the oldest, he has the important job of being a good role model for his siblings and helping them with life's challenges.
Who is Dashiell John Upton's Girlfriend?
Dashiell John Upton, Cate Blanchett, and Andrew Upton's oldest son, values his privacy when it comes to his personal life. He's currently studying film. Despite being in the public eye from a young age, he keeps a low profile when it comes to his romantic life.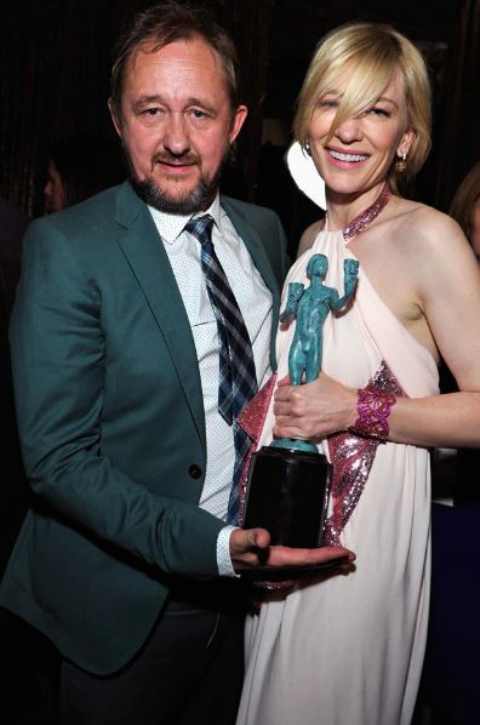 As of now, there's no information about him being in a romantic relationship, but it's not certain whether he's single or not. He might be keeping his relationship status private, or he could be focusing more on his career than on personal matters.
Parents Cate Blanchett and Andrew Upton's Married Life
Cate Blanchett and Andrew Upton first met in 1996 on a TV set and quickly fell in love. They got engaged by the end of that year and had a beautiful wedding on December 29, 1997, in Crowborough, East Sussex, England. The wedding ceremony was held at Deans Place Hotel in Alfriston, England.
Since then, they've been a strong and supportive couple, and there have been no rumors of them having affairs outside of their marriage. After living in Brighton, England, for nearly a decade, they returned to their home country, Australia, in 2006.
In November 2006, Cate Blanchett explained that they wanted a permanent home for their children, to be closer to family, and to be part of the Australian theater community. They settled in the Sydney suburb of Hunters Hill and even made their home more eco-friendly through renovations in 2007.
Wonderful Relationship With the Siblings
Dashiell is the oldest of four siblings. His first younger brother, Roman Robert Upton, was born on April 23, 2004. Roman even got to walk the red carpet with his mom at the 2012 Helpmann Awards and the 2018 SIHH Trade Show.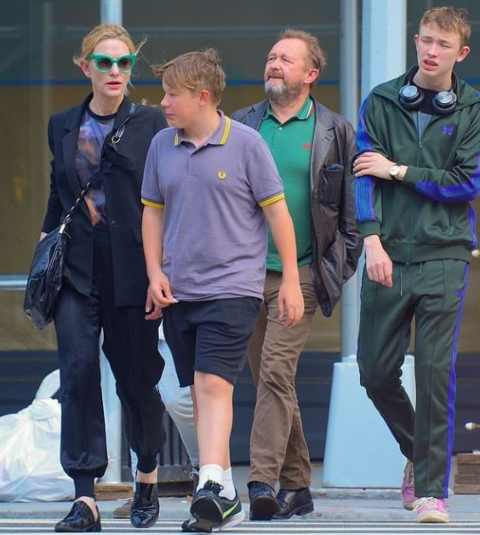 Four years later, another brother, Ignatius Martin Upton, came into the family. Ignatius has also had his moments on the red carpet, attending events like the Australia 2020 Summit, the 2014 Annual Critics' Choice Movie Awards, and the 2018 "Ocean's 8" UK premiere with Cate Blanchett.
In March 2015, Dashiell gained a little sister when Cate Blanchett and Andrew adopted Edith Vivian Patricia Upton. The couple had wanted to adopt for a long time before they finally welcomed Edith into their family.
Dashiell John Upton Lives A Simple Lifestyle
Dashiell, despite being an adult, stays out of the public eye much like his parents. He doesn't have any public social media accounts, so it's hard to find information about him. Rare paparazzi photos are the only way to catch a glimpse of him.
There have been some recent sightings of Dashiell, though. In 2018, he was seen at the Venice Film Festival with his mom when he was 16. He was also spotted in Sydney, Australia, that same year, and the following year in New York City, always with his family.
According to Cate Blanchett, her children, including Dashiell, aren't too concerned about her fame. She says this is in a healthy and positive way.
Went Film School/College
At the age of 18, Dashiell decided to pursue a career in the entertainment industry and enrolled in film school. His mom, Cate Blanchett, fully supported his studies and even took a year off work to help him prepare for his A-level exam.
While it was difficult for Blanchett to see her son leave home, she expressed pride in his decision to pursue his dreams. She also emphasized the importance of preparing their children for adulthood.
Blanchett taught her kids, including Dashiell, essential skills such as proper internet fact-checking, considering they grew up in the age of social media.
Dashiell John Upton's Net Worth in 2023
Dashiell John Upton, the eldest son of Cate Blanchett and Andrew Upton, is currently studying film and has not yet started his professional career, so his net worth is undisclosed. However, his mother, Cate Blanchett, is a highly successful actress, writer, producer, and director with a net worth of $95 million.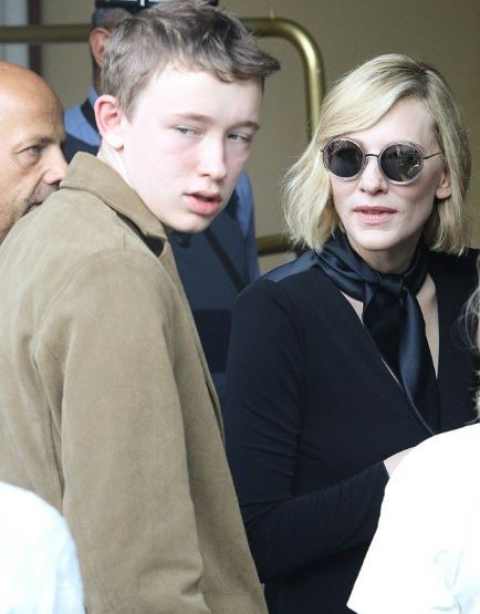 The Upton family is affluent, owning luxurious properties worldwide, including a mansion in Sydney's Hunters Hill and an estate in East Sussex. Between August 2017 and August 2018, Cate Blanchett earned an impressive $13 million.
A substantial income that ranked her among the top 10 highest-paid actresses globally during that period. Both of Dashiell's parents are deeply involved in the entertainment industry, running their production company, Dirty Films, and serving as artistic directors of the Sydney Theatre Company.
Does Dashiell John Upton Have Instagram?
Dashiell John Upton, despite being the child of two prominent figures in the entertainment industry, maintains a low profile on social media. He doesn't have Instagram or Twitter accounts and values his privacy.
In contrast, his mother, Cate Blanchett, is active on Twitter with over 5,000 followers. She uses her Twitter account to share updates about her films, the causes she supports, and her opinions. It appears that she doesn't have official accounts on other social media platforms like Instagram or Facebook.
How Old is Cate Blanchett's Son, Dashiell John Upton Now?
Dashiell John Upton was born on December 3, 2001, in Crowborough, East Sussex, England, and he grew up there.
He is the oldest of Andrew and Cate's four children. Dashiell's ethnicity is English-Scottish-French, and he holds British nationality.
Visit Glamour Fame For More
-->