Dave Bautista's Movie Ranks Among Top 5 On Netflix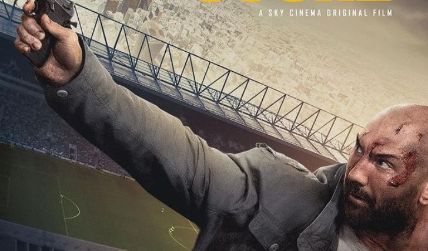 Dave Bautista's 'Final Score' is one of the most popular films on the streaming site: Complete story here!
Dave Bautista starrer Final Score, a 2018 action-thriller directed by Scott Mann and also starring Pierce Brosnan, Ray Stevenson, Alexandra Dinu, and Lara Peake, is currently among the top 5 movies to stream on Netflix. Joining the action-thriller in the list are fellow hits like The Man From Toronto, a Kevin Hart and Woody Harrelson starrer, and the classic sleeper hit Mean Girls.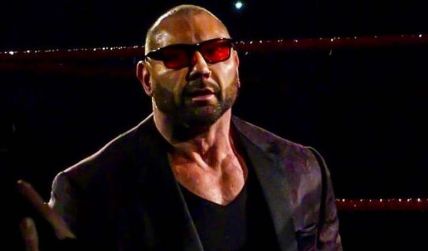 Bautista's 'Final Score' is among the most popular films on Netflix currently.
Photo Source: Instagram
Released on September 7, 2018, Final Score tells the story of a former soldier Michael Knox (played by Bautista), who is forced to step up when his niece Danni (played by Peake) is taken hostage by a terrorist group Arkady, who also take control of a packed stadium. The action-thriller raked moderate reviews at the time, with Rotten Tomatoes rating 71%, but it turned out as commercially panned as a movie could get. Final Score earned a measly $776,59 against a budget of $20 million.
'Final Score' was released on September 7, 2018.
Source: Defiant Screen Entertainment
Bautista's film's sudden ranking comes almost a month after the actor celebrated pride season. Paying tribute to his mom Donna, who later came out as gay, Bautista wrote, "I was always proud of who my mom was because she was always proud of who she was." The former wrestler adds, "In your face, f**k you if you don't like it, unapologetically loud and proud. And her son paid attention. BE LOUD, BE PROUD, BE YOU."
Check Out: Nicki Minaj's Husband, Kenneth Petty, Sentenced to 3 Years of Probation and 1 Year of Home Detention.
The thriller may have gone under the radar at the time, but it seems the Bautista starrer is finally getting its due attention. Some viewers have compared the movie with iconic hits like Die Hard, but on a football field, and Sudden Impact; some called the film a combination of the two. Dave's ardent fans can stream the former wrestler's Army of the Dead and Army of Thieves on Netflix.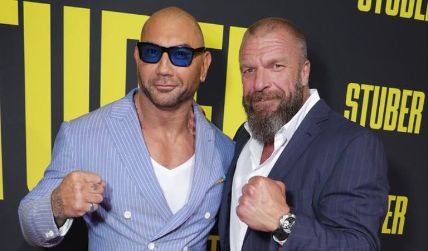 Bautista is set to star in the upcoming 'Guardians of the Galaxy Vol. 3.' Photo Source: Instagram.
Bautista, 53, real name David Michael Bautista Jr., is a wrestler-turned-actor. Before establishing his acting career by starring in the 2012 martial arts film The Man with the Iron Fist, and the superhero film Guardians of the Galaxy in 2014, Bautista already had a successful stint in the WWE, where he participated for nearly ten years and even reigned as a heavyweight champion.
Since his breakthrough with The Man with the Iron Fist in the world of the movie, Bautista has starred in Avengers: Infinity War, Avengers: Endgame, Army of the Dead, and Dune. The former heavyweight champion is set to star in the upcoming Guardians of the Galaxy Vol. 3 and the forthcoming mystery film Glass Onion: A Knives Out Mystery alongside Daniel Craig.
Stay connected to glamour fame for more.
-->