Nicki Minaj's Husband, Kenneth Petty, Sentenced to 3 Years of Probation and 1 Year of Home Detention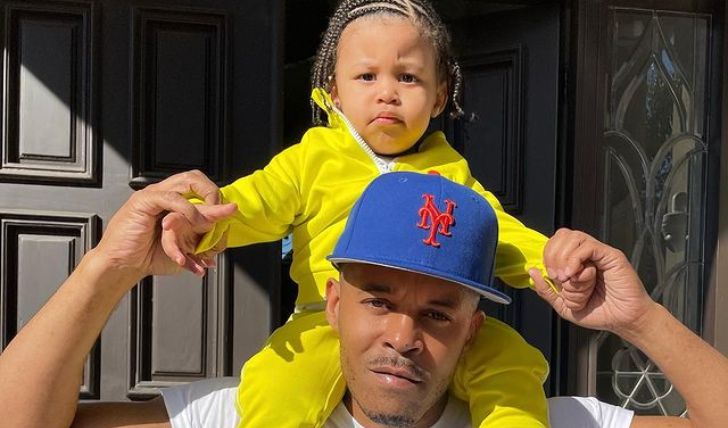 Nicki Minaj's husband, Kenneth Petty, has been sentenced after failing to register as a sex offender: Complete story here!
Kenneth Petty, 50, often known by his stage name Zoo, and best recognized as the disgraced husband of rapper Nicki Minaj, has landed himself in hot waters yet again. On Wednesday, a Los Angeles court sentenced Petty to spend three years probation and one-year in-home confinement, and he was also fined $55,000 for failing to register as a sex offender. Due to his attempted rape conviction in 1995, Minaj's husband is required to notify the authorities every time he relocates.
Kenneth had pleaded guilty to failing to register as a sex offender last year.
Photo Source: Instagram
Kenneth relocated to California with his wife Minaj in 2019 and apparently failed to register. After getting arrested in March 2020 for the federal crime, Petty had initially pleaded not guilty and even spent $100,000 on bail. The convicted sex offender later admitted to the crime and accepted a plea deal in August last year, although Petty's victim, Jennifer Hough, who accused the former rapper of rape when she was 16 in the 1990s, requested the judge to reject her rapist's plea deal.
Check Out: Noah Cyrus Reveals Xanax Addiction: 'I'm Not Going to Hide My Truth.'
Minaj and Petty were teenage sweethearts, and in 2018, the pair gave their relationship another chance. The Starship hitmaker and Petty secretly tied the knots in October 2019 and welcomed their firstborn, a son, in September 2020. Since rekindling her relationship with the disgraced convict, Minaj has been heavily criticized. In 2021, Hough sued the Queen Radio host and her husband for trying to intimidate her into recanting the rape accusation.
"As a direct result of the actions of Defendant Minaj and Defendant Petty, Plaintiff has been traumatized her entire life," Hough's suit read. Hough details how the superstar rapper offered her $20,000 at once to issue a statement that would nullify the rape accusation against her husband. Hough revealed several harassment calls from the couple's close friends, who tried to negotiate with her for $500,000.
Petty's alleged victim, Hough, Sued him and his rapper life last year for intimidating her.
Photo Source: Instagram
"I feel like the actions that were taken in regards to this whole situation put me in a different type of fear at my age, and it was wrong. The only way not to be afraid is to continue to speak up," Hough said in a statement. The suit against Nicki has since been dismissed, while the case against Petty is still in the process.
Petty spent four years in prison after being convicted of attempted first-degree rape in 1994.
Source: People
Kenneth was convicted of attempted first-degree rape in 1994 when he and Hough were 16. Petty was sentenced to 18 and 54 months in state prisons, but he was let out after serving four years in January 1999. Petty's prison time doesn't end there; in 2006, he pleaded guilty to first-degree manslaughter charges and served seven years. Just hours after the sentencing, the Monster rapper shared pictures of her Kenneth and their son on Instagram.
Stay connected to glamour fame for more.
-->