Nicki Minaj's New Boyfriend Tattooed Her Name On His Neck
Published Wed Dec 26 2018 By Karly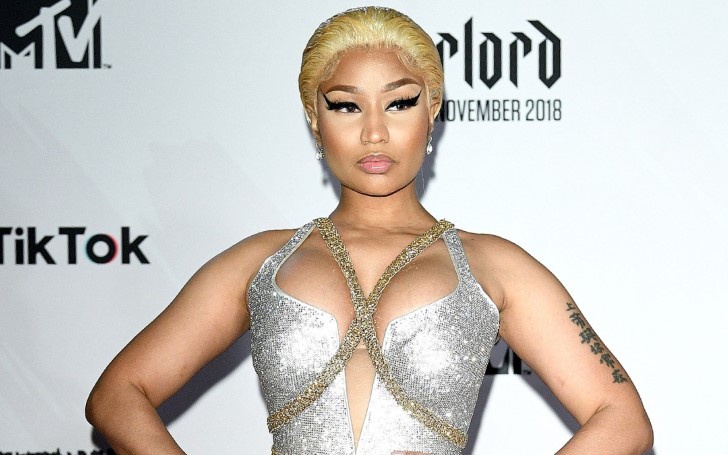 Nicki Minaj's new boyfriend Kenneth Petty showcased his love with a tattoo of her first name.
Rapper, singer, and songwriter Nicki Minaj's current boyfriend Kenneth Petty got a huge tattoo of her first name Onika. Kenneth inked the tattoo on 21 December 2018.
Minaj showed off the new tattoo on her boyfriend Kenneth's neck after only a few weeks of their affair through her own social media. On December 21, Minaj took to Instagram to share a video of Petty's first-ever tattoo.
After Saffaree Samuels, Nicki dated rapper, Meek Mill. But their affair didn't last long and finally, they both broke up in 2015. Several years later, Nicki had a relationship with a New York rapper, Nas. When their relationship ran out of steam they split in January 2018.
Nicki posted some photos with Nas in her official Instagram.
Furthermore, Nicki was in an unofficial relationship with a rapper, Drake. But several months later they got separated and again Nicki dated another rapper, Eminem. As usual, Nicki broke her love bond with Eminem.
Read Also: Fitness Model Juju Salimeni Flashes her Naked Body in Her Super-Skimpy Carnival Costume.
Although Nicki Minaj dated so many guys in the past, now she is in an official relationship with rapper, Kenneth Petty. Her new romantic interest made his love permanent with a tattoo of Minaj's first name on 21st December 2018.
-->