What Is Color-Blocking? Learn Some Do's And Don'ts To Color Block Your Outfit Effortlessly.
Published Wed Dec 19 2018 By Jessica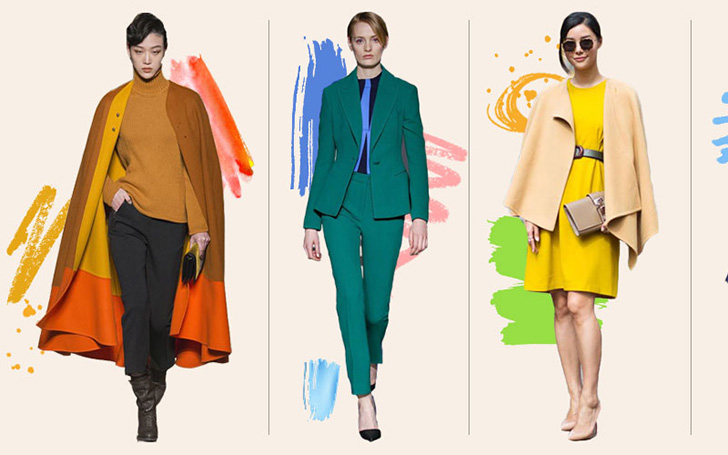 Well, we are back again with another fascinating article. Today, we are going to briefly discuss on Color-Blocking and how you can color block your outfits effortlessly to perceive that vigorous look.
When ones care about their appearance and personality, they make sure their outfits are always on point. And to make your outfit on point, color plays a big role as well. Not just the design and the style of the outfits.
And before you get to know how to properly coordinate the color of your outfits from head to toe, know what's a color block is at first. So, what's color block?
In simple language, Color Block is just the combination of distinctive shades of color in your outfits to have a bold appearance. In the fashion world, two or three bright colors are normally used. The benefits of color blocking in your outfits is that it can give you an eye-catching, fashionable, and stylish look.
The history of the color blocking in outfits didn't start until the '60s. As a matter of fact, at that period in developed Europe, the youth started making it a trend. Surely, you all have noticed people having different colors in their outfits making them appear attracting and charming.
However, if the color block in your outfits is heavy then your whole outfits can become a waste. That's because color block does not mean to just mix or combine any colors.
But no worries guys, given below are some tips you can effortlessly apply to color block in your outfits.
5. Go With The Neutral Color
Kendall Jenner in neutral color block outfits
Using the neutral colors that are less bright such as black, white, beige, tan, brown, and grey in your outfits will never go wrong. These colors play the role of highlighting and dominating the brighter colors in your outfit. For reference, if you're wearing a bright color cloth on top then simply mix it with a dark color.
Also Read: Discover Our Extensive Range For Women Knee High Boots
4. Do Not Use More Than Two or Three Colors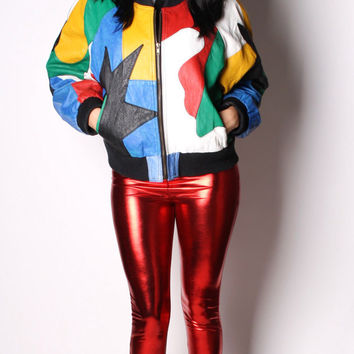 A multi-color block outfits
SOURCE: Wanelo
Be extremely careful when you're color blocking your outfits. Never use more than three or more colors whilst going color blocking. That's because you might end up looking like a clown.
Especially do not go with bright colors such as pink, red, orange, and green. More specifically don't over-do it with the colors. Even if you go with multi colors, try using the complementary colors more.
3. Avoid Print
Printed shirt do not generally go along with color pant
SOURCE: Style Pantry
When color blocking in your outfits, don't try to wear print cloths. Focus on the color of your outfits. A printed cloth in your color block outfits can look disastrous and hideous. Not only that, but it will also erase the whole point of color blocking. Eventually, the print will end up messing the whole outfits.
You May Also Like: Amazon Best Selling Winter Jacket Which Keep You Warm
2. Consider The Whole Outfit
Beyonce's perfect color block whole outfit

SOURCE: Sydne Style
Concentrate on your whole outfit, not just the clothes. What we are trying to say is that you need to focus on the color of your bag, shoes, wallet or even additional accessories you put on with your outfits. Next time, you color block your outfits, do consider using a matchable color that goes along with your outfits.
1. Practice
Kim Kardashian West flaunts her color block outfits
SOURCE: Style Your Muse
Of course, you are not gonna be great at color blocking your whole outfits, if you don't practice at first or at all. And they say, practice makes a man perfect. True to its words, try color blocking with being careful to the points we have mentioned above. And eventually, you will start effortlessly rocking your color block outfits.
-->