David Foster's Net Worth Is Massive: Get the Exclusive Details Here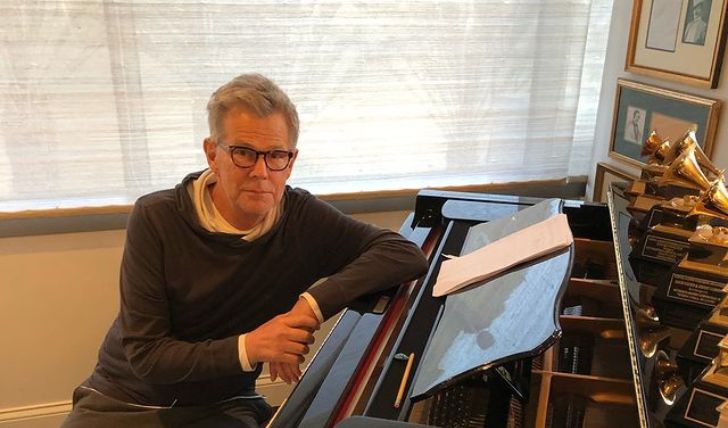 Inside David Foster's net worth and career: The complete breakdown!
A staple in the pop industry, producer David Foster's spans over five decades. After rising to acclamation in the 70s, with his superpower to churn out major hits for singers like Kenny Rogers, Celine Dion, Whitney Houston, and more, Foster is still very much relevant to this day with his production as thriving as before. Foster is also a musician, record producer, arranger, and music executive.
Born on November 1, 1949, in Victoria, British Columbia, he relocated to London in the mid-sixties as a member of the Strangers, a backup band of Chuck Berry. But a brief stint in the band, which he now describes as "a clean-cut, horrible dance band, Foster found his calling in the Canadian pop group Skylark. His career took off with the band's songs Wildflower and later with The Tubes's, She's a Beauty.
What is David Foster's Net Worth!
Foster's decades-long contribution to the music industry has earned him 16 Grammys, one Golden Globe, and three Oscar nominations. The producer's enormous bank balance is another manifestation of his legacy. As per Celebrity Net Worth, the Canadian musician has an estimated net worth of $150 million.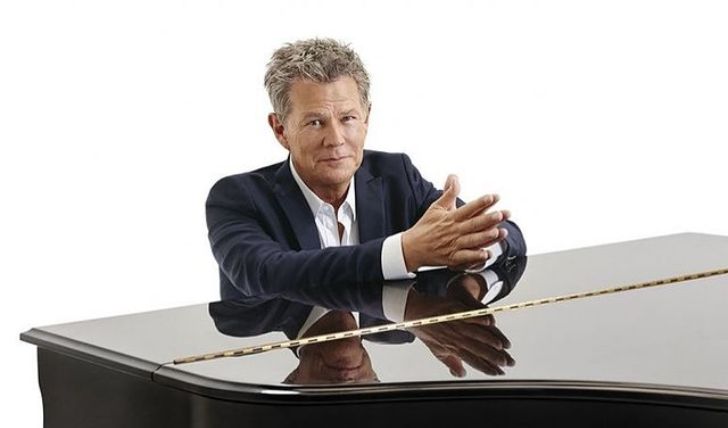 Foster rose to fame with the pop band Skylark in the 70s. Photo Source: Instagram
Foster's fame with Skylark was short-lived as the band disbanded after two years in 1973, but the stint helped the then-newly musician move onto his next feat. He formed the band Airplay with Jay Graydon while pursuing a solo career. Through the 70s, Foster voraciously contributed to a host of musicians and bands' music, including The Tube, Earth, Wind & Fire, and Bill Champlin.
Don't Miss: What is Eric Cowell's Net Worth? All Details Here.
By the 80s, the Canadian musician was heavily involved in shaping the rock band Chicago's career. After co-writing major hits like Kenny Rogers' What About Me, The Heart of the Matter, and Kenny Loggins' Heart to Heart, Foster also contributed a chunk of his genius composing songs for films like The Secret of My Success, St. Elmo's Fire.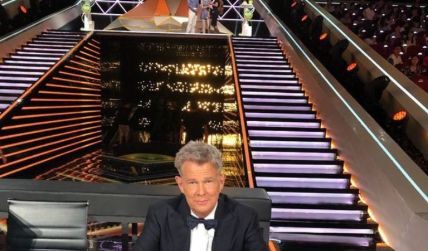 David is a sixteen-grammy winning and multiple Oscar-nominated musicians.
Photo Source: Instagram
It was in the 90s when Foster became a producer of the caliber that he is today. Some of his iconic collaborations from the period include names like Kenneth "Babyface" Edmonds; and Diane Warren. Foster produced big labels for Mary J. Blige, Josh Groban, Michael Buble, and Celine Dion in the 20s.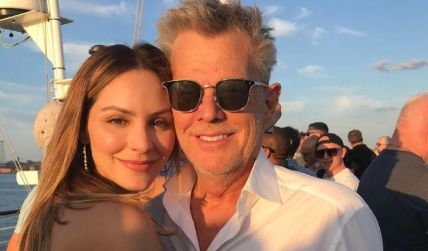 Foster is married to Katherine McPhee.
Photo Source: Instagram
Aside from his stellar career as a record producer and executive, Foster also enjoys a notable course in television. He was a guest mentor on season five of American Idol and a judge on Nashville Star. David also judged the singing competition Asia's Got Talent for three years. His latest stint in the television was in The Masked Singer, where he and his wife Katherine McPhee competed as Banana Split.
David Foster makes Las Vegas debut!
The 16 Grammy winner debuted and headlined the Las Vegas strip on Friday, and it was a sold-out performance. Although iconic stars have performed his hitmakers in the LA residency show, the 72 years old composer claims the recent show was his career's highlight. "I don't know how I got to this place," Foster exclaimed.
David Foster was famously married to Yolanda Hadid.
Source: The List
Foster appeared at Wynn Las Vegas' Encore Theater and kicked off the show with his songs Snowbirds and Winter Games. The show went digital afterward, and joining Foster in his performance were Kenny G and Josh Groban. His wife of two years, McPhee, the runner-up of season five American Idol, also joined David on the stage.
Recommended: Jennifer Garner's Net Worth: Exclusive Details Here.
"I don't care who you are and how big or small you are, how many times you've done everything in your life, playing Vegas is a big deal," Foster told People; he adds, "It always has been it, and it always will be."Foster will return for three more performances on April 20, 22, and 23.
For more information and news on your favorite stars, stay connected to glamour fame.
-->