David Grutman Net Worth Status - The Complete Breakdown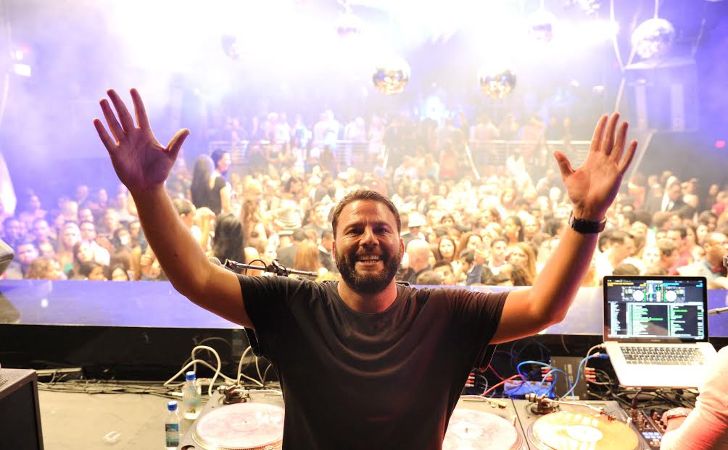 David Grutman's Massive Net Worth! Find out Everything Here!
David Grutman, the hospitality mogul and founder of Groot Hospitality, is the owner of several high-end restaurants and nightclubs in Miami. He is responsible for most renowned brands like Komodo, OTL, LIV at Fontainebleau and Swan.
David was born on July 3, 1974, in Naples, Florida, to a Jewish family. He graduated with a degree in finance from the University of Florida.
The Miami nightlife king calls his risk-taking mindset, determination, and meeting the right people some steps for his success. Keep reading to know the colossal fortune that David Grutman has made for himself.
David Grutman's Massive Net Worth
The 46 years old American businessman and entrepreneur's estimated net worth in 2021 is a whopping $50million.David began his ambitious endeavor in the late 90s when the nightlife industry in Miami was booming.
After graduating, David Grutman decided to spend a year in the south beach just having fun and observing the business there. He then started off as a bartender in a mall from where he became a restaurant manager to nightclub manager and then was finally able to open his own marketing firm.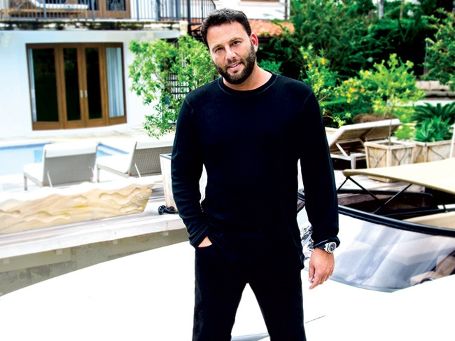 David Grutman is an entrepreneur and hospitality mogul.
Photo Source: Ocean drive
Grutman, while telling his rocky yet insistent journey of life towards success, says how the hospitality industry sparked a passion in him. In the initial years, David scored big by marketing for brands like Victoria's Secret, ESPN, DirecTV.
Grutman's fortune skyrocketed with the opening of the Miami nightclub Story and LIV. Further, he says that his nightclubs are like a mousetrap for him, in a way that he is pushing every limit to attract people to his home, DJ night, Hipster party, and Dirty harry party recites the 46-year-old capitalist.
David Grutman's Massive House
As evident from David Grutman's social media pages, the hospitality mogul doesn't keep his lavish lifestyle subtle. He currently lives with his wife Isabel Rangel, a former Brazilian model, and their two daughters Kaia and Vida, in their Miami home.
Another instance of David Grutman's conspicuous consumption is his recent publicized plan to build a 14,000-square-foot home on North Bay road.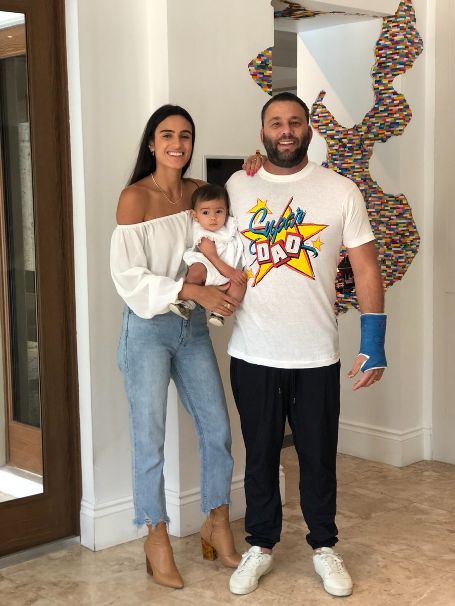 David Grutman's Net Worth is estimated to be a whopping $50million in 2021.
Photo Source: Twitter
David had sold his waterfront sunset island house in Miami for $8.3 million. Apart from his several nightclubs and restaurant in Miami and the nightlife, king is also partnering with Pharell Williams and developer Eric Birnbaum on the Goodtime hotel on Miami beach's Washington avenue. No doubts there that he is living a happy married life with his wife.
David Grutman Recently Met David Beckham
The entrepreneur recently launched his third semester of "The David Grutman experience," where he teaches hospitality and tourism management to the students at Florida International University. And much to the student's surprise, the lecture was briefly attended by David Beckham, who imparted a lesson on perseverance and posed for few photos.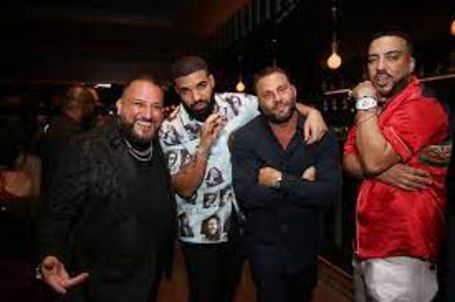 David Grutman recently uploaded a video playing football with Tom Brady and David Beckham.
Photo Source: Miami new times
David Grutman is also known among the top-most Hollywood celebrities and often posts casually hanging out with them in such recent posts. In fact, he uploaded a video of him, Tom Brady, and David Beckham playing beach football.
David has already got the approval for the building waterfront mansion on his latest bought Miami house for $10.3 million, and he thinks the construction could take up to 6 months.
Dont Miss:Who is Karla Knafel? Why did she sue Michael Jordan? Know Everything Here!
The Groot hospitality founder has made this larger-than-life personality for himself and has literally achieved it all and doesn't plan to stop anytime soon. David Grutman, in an interview, said how there is more coming in a few years as part of his latest culinary endeavors.
For more information and news on your favorite stars, stay connected to Glamourfame.
-->