Dean McDermott Comes In Defence Of Tori Spelling Against Body-Shaming Trolls
Published Thu Jun 06 2019 By Andrew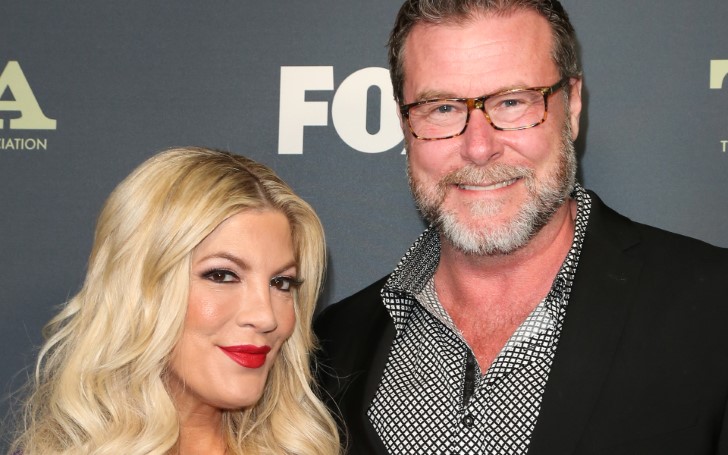 Body-Shaming Trolls who tried to bash Tori Spelling were fired back hard by Dean McDermott.
Dean McDermott took it upon himself to stand up against the online "trolls" who commented some nasty phrases on the photo of his wife, Tori Spelling, and her "BH90210" co-stars. Moreover, he also gave the commentators the taste of their own medicine as he slammed them hard.
Spelling, 46, took to Instagram over the weekend to share a photo of herself accompanied by longterm pals Jennie Garth, 47, and Gabrielle Carteris, 58, as they posed their hearts out while rocking a black bathing suit.
While most fans were presenting the actress with positive messages and praises that cheered the women on, a few haters have something else in store for her. To add up, one of the Instagram followers accused the actresses of "trying too hard to be relevant."
Check Out This New Terrifying Swimsuit Which Will Make You Dress Like Thanos! >>>
Given the kind of person McDermott, 52, is, he wasn't having it.
Tori Spelling and Dean McDermott in February.
SOURCE: Today
The actor blasted back at the hater stating,
"I love how you haters have private accts!! Let's see what you trolls look like ya cowards!!!" the "Slasher"
This instance just marks one of many such incidents of McDermott defending his loved ones against online meanness.
Fans are Questioning Kylie Skin's Vegan Claims; Is The Skin Care Line-Up Really Vegan? >>>>
In fact, back in March, he stood up for Spelling and the couple's five kids after critics came through with the claim that the children are "overweight and unhealthy" while eating muffins in promotional photos on Spelling's Instagram page.
-->