Dean McDermott Regrets Letting His Penis Make Decisions For Him
Published Thu Jun 13 2019 By Travis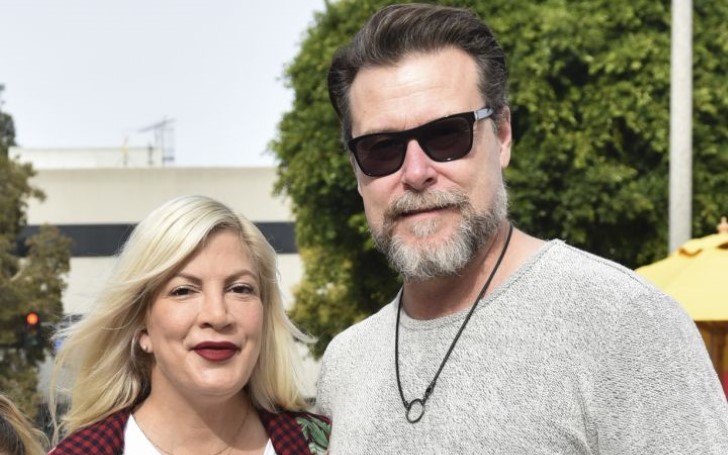 Canadian television personality and star of his own show, Tori & Dean: Home Sweet Hollywood, Dean McDermott is finally talking about his past affairs and how it all made him feel, what it all meant for his family.
Dean recently started his podcast "Daddy Issue" along with comedians Adam Hunter and Nicky Paris. In the inaugural episode of the podcast, he talked about what it was like when reports came out about his infidelity. The whole thing was a mess and he talked about the reasons and thinking that went into his decision to cheat.
He talked about, how he let his penis make the decision for him and not his mind, "I really, really wish that I had been given the knowledge of thinking with your head, not your penis because I did a lot of thinking with my penis."
His wife Tori Spelling, the mother of his five kids, found about his cheating behaviors during the 2013 Christmas period.
Also Read: Ashley Martson Claims Jay Smith's Cheating Scandal is Worse Than Fans Are Aware Of!
In 2013 Dean cheated on his wife Tori with Emily Goodhand, the actress on 'Chopped Canada'. He talked about how the report of his infidelity came out on Christmas Eve, his publicist and her assistant both sent the report about his cheating and how it all felt at the moment. "That was a rough Christmas, but we came out through the other end, better than ever," he said.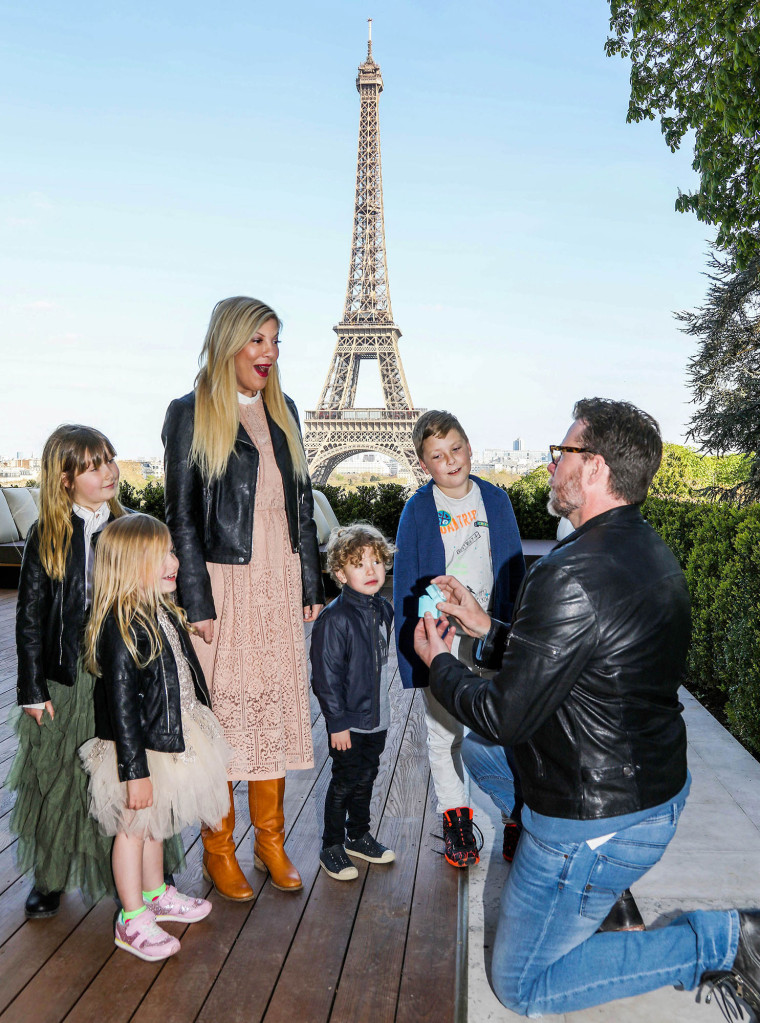 Dean proposes to his wife two years after his cheating scandal.
SOURCE: star traks photo
The conversation all started after during the podcast the comedians talked about the Cosmopolitan article "I'm Cheating on My Husband Because He Refuses to Go Down on Me." But he explains how that was not the case for him. He said, "I think there might be more wrong with the marriage than him not going down on her. For me, it wasn't about T, it was about inadequacies with myself. I felt so bad about myself, I felt like a piece of s**t, I needed to do that to feel some kind of power."
Dean called the police in March 2018 because he felt her wife was in danger and later police were called again for a mental health problem with Tori. They are working on their problems now and are talking to each other again trying to figure out their problems.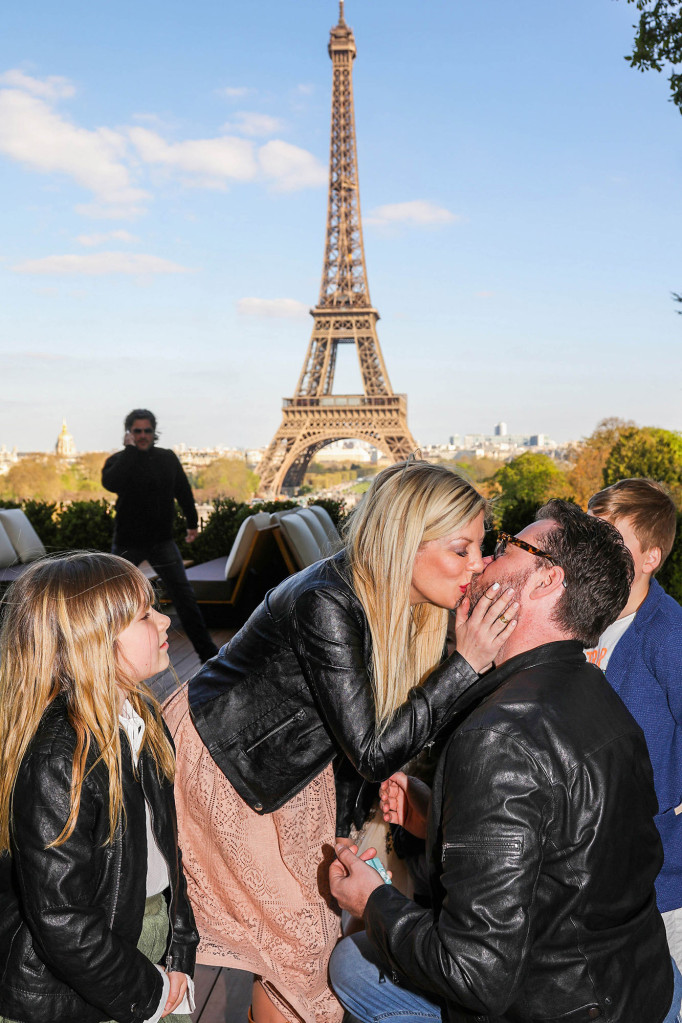 Tori accepts Dean's proposal, flanked by their kids.
SOURCE: star traks photo
According to a source, the couple are taking couples counseling and they are working through their problems, "Tori and Dean are very much in love and have dedicated themselves to improving their marriage. They built a family together and plan on raising their kids as a team," the source said. "They realized things got completely out of hand when their blowout fights became very public. As painful as that period has been in their life, it was also very eye-opening for them."
Dean regrets letting his penis make decisions for him and he understands what it did to his family dynamic but now they are working to resolve their issues and taking care of their family. The source added, "Tori and Dean see Tori's experience as a nervous breakthrough rather than a nervous breakdown, because it led them back to the right path and a healthier life together, They both looked at what they were giving up by losing one another, and were willing and ready to do what it takes to make their relationship work."
The beautiful couple seems to be in a healthier and happier relationship considering the darkness that shrouded their life. Tori stood by him even after finding out he cheated and that is a woman he can't afford to lose.
-->