Who is Debbie Mucarsel-Powell husband, Robert Powell?
Published Thu Dec 12 2019 By Travis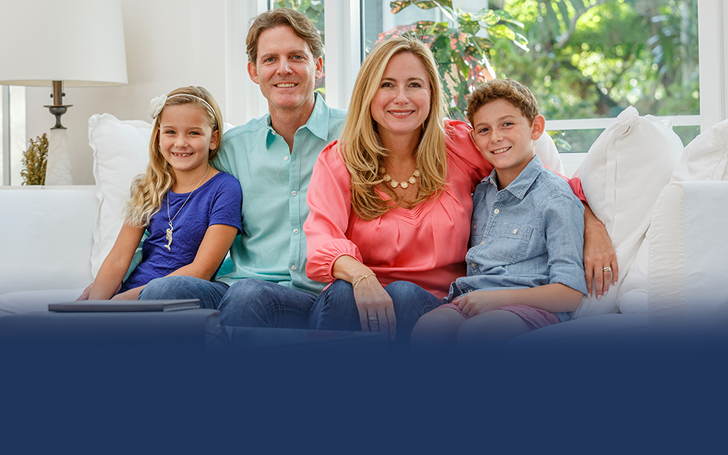 Debbie Mucarsel-Powell is a member of the U.S. House of Representatives from Florida's 26th District. After losing the first time she stood to be elected in 2006, the immigrant from Ecuador lost the first time she was up for election, but then the second time in 2018, the politician was able to pip the incumbent Carlos Curbelo in a close race to get elected.
The United States Congress representative was born on 18 January 1971 in Guayaquil, Ecuador, to her mother Imelda Gil and Guido Mucarsel Yunes. Her father was a businessman and lived in Ecuador while she moved to the United States with her mother and three older sisters at the age of 14.
Debbie Mucarsel-Powell is a member of the U.S. House of Representatives from Florida's 26th District.
Source: Instagram
Debbie Mucarsel-Powell continued her education in America, and she said she started working at the age of 15 to support her mother while they were still living in a single room in California. Growing up as a immigrant child, Debbie was conscious about how she was looked upon, and her career's been about making the immigration of foreigners as seamless as possible.
But while a person needs a good working environment to succeed in anything they do, stable home life is also important to make sure the productivity is extremely high. Debbie is succeeding in her life, and her family, especially her husband, plays an important role in it all.
Who is Debbie Mucarsel-Powell Husband, Robert Powell?
Debbie and Robert got married in the mid-2000s.
Source: Facebook
When it comes to finding someone to love, it is definitely a hard task; if you think of the divorce rate in the US, marriage is almost a 50-50 chance of succeeding. It is a scary prospect of never being able to find the one person who truly gets you and is there for you, but in the case of Debbie Mucarsel-Powell, she lucked out big time.
There is no clear mention on Twitter or Instagram about the when Debbie met or got married to her husband Robert Powell, but we do know it was somewhere in the mid-2000s. The couple got married and is living in Florida together with their two adorable kids.
Robert Powell and Debbie Mucarsel-Powell are married with two kids.
Source: Facebook
Robert Powell is a member of The Florida Bar, which means he passed the Bar exam in Florida and is allowed to practice law in the state. Robert Powell studied in New York, and for four years he studied in the Benjamin N. Cardozo School of Law of Yeshiva University. The University is a top 100 Law school in the United States, and Robert Powell graduated with full honors in 1999.
Robert studied Business Law, and soon after he was admitted into the Florida Bar on 11 April 2000, he started working for Fiesta Restaurant Group, Inc. in 2000 and is the corporate lawyer of the company for the last 19 years. The company he works for owns the Pollo Tropical and Taco Cabana restaurants, and it is a small company, but he's been able to manage his life and career with his wife, children, and work.
The Children of Debbie Muscarel-Powell and Husband Robert Powel – They've Got Two Kids
Robert Powell and Debbie Mucarsel-Powell are the parents of their kids Jude and Siena.
Source: Instagram
After two people are married, or some of the time, before they even walk down the aisle, there is always a talk between the two people involved in the relationship about kids they want to have in the near future. In the current climate we are living, family planning is extremely important, and Debbie and Robert probably did the children talk a long time ago.
Soon, after the two got married, their first child was born, son Jude, and a few years after the arrival of their son, Debbie got pregnant again, and their second child, a daughter Siena, was born. The two kids are seen frequently on their mother's Instagram page, and they were also there with her during her run for the Florida lower house.
Also Read: Wendi Nix's Marital Relationship with Trader Husband Joe Ritchie
It seems the family is content as a four-member household, and they are happy with where they are in their respective lives. Debbie is trying to fight climate change, Robert is happy with his work, and the children are content with their school, all recipes for a happy family.
Also Read: Eli Manning's Wife Abby McGrew - The Unknown Facts!
Before you leave, make sure to head on over to our Entertainment section for all the latest news and gossip on favorite celebrities. Also, do not forget to visit Glamour Fame to be in the know of all the happenings in the world of show business.
-->