Demi Lovato and New Boyfriend Henry Levy Confirmed Their Relationship With Sweet Kiss
Published Tue Jan 01 2019 By Danile
Demi Lovato confirmed her relationship with a sweet kiss with her new boyfriend, Henry Levy.
Demi Lovato and her lover Henry Levy made their relationship social media official. It is reported Levy uploaded a video of him and Lovato sharing a kiss on his private Instagram story. And it is the first we have seen either party post about the other.
Demi Lovato fan accounts obtained the video supposedly uploaded on Levy's Instagram Story and it soon went viral. In the video, the "sober" singer smirks at the camera and puckers her lips at the fashion designer.
Henry leans forward, bends his arm around Lovato and gives her a kiss on the lips, after that they both look at the camera and smile.
Read Also: Kylie Jenner Wears Rene Caovilla Galaxia Sandals of $1,640 With Black Trench Coat
Although this is not the first time they indulged in a PDA, it appears like this is the first occasion either of them put anything openly on social media.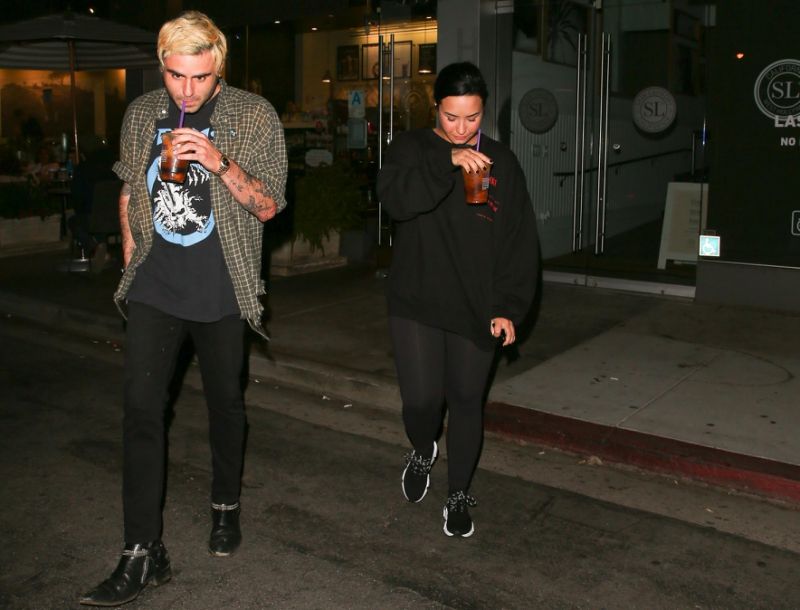 Demi Lovato and Henry Levy
SOURCE: Yahoo
Lovato has remained silent about the matter on her accounts. The couple was first seen sharing a kiss on Dec. 8 outside of Nobu in Malibu.
The Disney Channel star spent three months in rehabilitation in a treatment program before coming out at the end of October. Demi addressed earlier this month about her recovery from her near-fatal overdose.
You may also like: Kanye West Bought $14 Million Christmas Gift For Kim Kardashian
On December 22, she tweeted:
"Someday I'll tell the world what exactly happened, why it happened and what my life is like today. But until I'm ready to share that with people please stop prying and making up s–t that you know nothing about. I still need space and time to heal."
After returning from the rehab, Lovato and Levy united in Los Angeles. They both enjoyed dinner together on November 3 and it looked to be her first public appearance in L.A.
Demi Lovato and Henry levy in a restaurant
SOURCE: TMZ
That being said, Lovato recently announced a statement warning her fans not to believe into reports from sources.
She wrote:
"Any 'source' out there that is willing to talk and sell stories to blogs and tabloids about my life isn't actually a part of my life because most of the shit I see is so inaccurate. So newsflash: your 'sources' are wrong."
The singer also continued writing that she is:
"happy and clean," following her treatment, and taking this time to "be with family [and] relax," and work on her "mind, body and soul."
Before this Demi Lovato was in a relationship with Camp Rock co-star Joe Jonas during her time in Disney Channel. In 2010, it was revealed that they dated for only about a month or two.
Demi Lovato with Joe Jonas
SOURCE: Independent
Demi Lovato dated for a short period of time with Miley Cyrus's brother Trace Cyrus in 2009.
Similarly, she was in a relationship with actor Wilmer Valderrama which lasted from 2010 to 2016. In the summer of 2016, Lovato began dating UFC mixed martial artist Luke Rockhold and split in January 2017.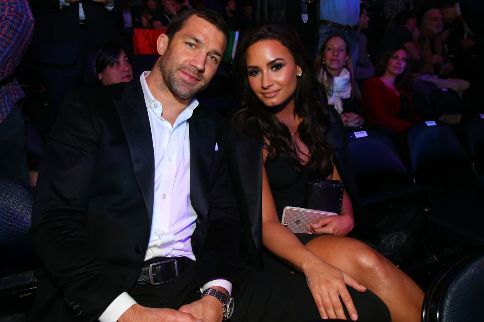 Luke Rockhold and Demi Lovato in an event
After that, she dated another MMA fighter, Guilherme Vasconcelos, and separated in May 2017.
Read Also: Kylie Jenner Wears Rene Caovilla Galaxia Sandals of $1,640 With Black Trench Coat
Whatever the case may be, Demi Lovato is starting her new year with resolution and her relationship with Henry Levy seems like this may finally be what she was looking for.
-->