Demi Lovato Is Reportedly Isolating Herself From The Outside World Amid Overdose Anniversary
Published Sat Jul 20 2019 By Travis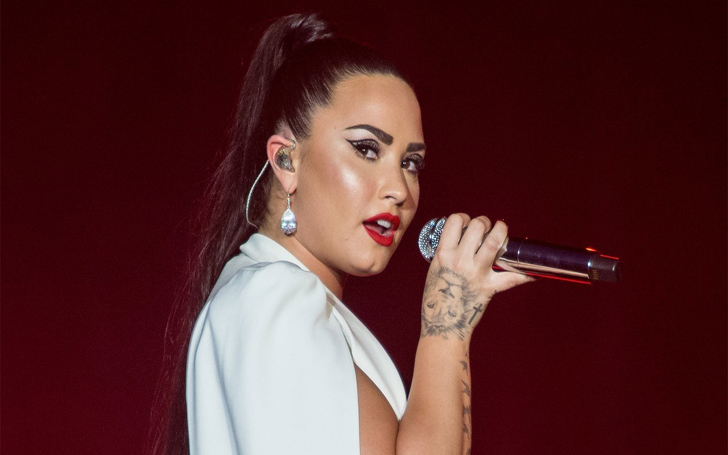 Demi Lovato is isolating herself as the one year anniversary of her near-fatal overdose comes near.
The past couple of years were not kind to Demi Lovato as she struggled with substance abuse, social media abuse, and near-death experience.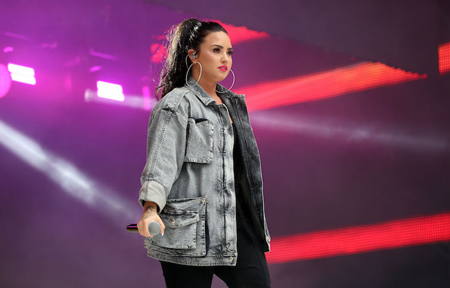 The hits keep on coming for the singer as she recently lost her dog Bailey and her one year anniversary of a near-fatal drug overdose is coming up on 24 July. Demi was having problems with substance abuse for a long time in her career as she checked herself into rehab facilities multiple times in the past. But this year was particularly hard for Demi after she lost her dog Bailey; she also lost another dog to a coyote back in 2015.
The overdose was a shock as she was over for over six years heading into 2018, and on that fateful day of 24 July 2018, one slip up cost her years of progress she made. Demi was rushed to the hospital nearly a year ago, and since checking out of the hospital with the help of her friends and family and also an addiction specialist, she checked into rehab. Since then, she is doing well as she is sober and living the best life she can.
But an insider with knowledge of the Lovato family said she was not doing very well after the loss of her dog. The source said, "She lost her dog Bailey about a month ago, and she's gone dark on social media since then."
Before going dark on social media she posted a tribute to her dogs with a caption, "RIP Bailey.. we love and miss you already sweet girl. So grateful we had so many years with you.. say hi to Buddy for me in Doggy heaven."
The source also said that the death of the dog came at a very bad time as the loss compounded on her and with the anniversary of her OD'ing coming near her mother, Dianna De La Garza, is worried for Demi.
Watch: The 9-1-1 call made after the OD of Demi Lovato
The source said, "She is living with her mom, and her mom is worried, but she would never let anything happen to her daughter on her watch."
Demi is trying to live her life, but her life was further complicated after seeing her ex Wilmer Valderrama in a relationship with his new girlfriend, model Amanda Pacheco. It is his life, to do what he wants but the relationship they have reminds Demi "of what she lost." The source said, "This whole year has continued to be a loss for her."
Also Read: Wendy Williams Called On Kim Kardashian To Help Rapper A$AP Rocky Out Of Swedish Prison
Demi battled death, recognized her problems, asked for help, got sober, got her life back on track and inspired thousands of people by her slip up and then her battle to get her life back. It was not a year full of loss; it was a year full of strength and hope.
There were struggles in her life before, and there will be many more to come as we all need to battle our demons and overcome difficulties in our lives. We are all here for you Demi, whenever you decide to end isolation. Just know your family and millions of fans care for you and love you and want you to be healthy and safe.
-->