Inside Derek Jeter's Massive Net Worth: All Details Here!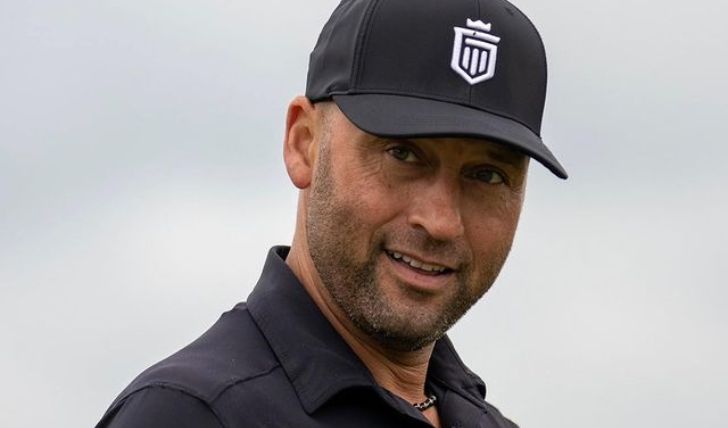 The former professional baseball player boasts a striking net worth as of 2022: Complete breakdown here!
Derek Jeter's name trends on the headlines once again as his long-awaited docuseries, The Captain, debuts on ESPN and ESPN+. Jeter once played as a baseball shortstop in MLB for the New York Yankees, a franchise with whom he spent his entire 20-year baseball career. The Captain series rekindles the incomplete discourse about the former Yankee player and the supposed rivalry between Derek and Alex Rodriguez, also a Yankee alum.
Derek Sanderson Jeter was born on June 26, 1974, in Pequannock Township, New Jersey. He was drafted by the Yankees freshly out of school in 1992. Jeter is regarded as one of the main contributors to the Yankees' extraordinary success in the late 1900s and early 200s. The New Jersey native played his last season with the Yankees in 2014.
What is Derek Jeter's net worth?
According to Celebrity Net worth, the former MLB player has amassed a staggering net worth of $200 million as of 2022. Jeter signed with the Yankees in what was going to be a 12-year-long stint for only $800,000 in 1992. Jetter spent the first three years of his professional career playing minor league baseball. He made his MLB debut in May 1995.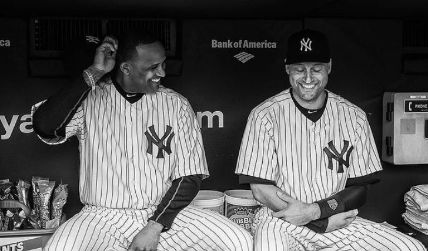 Derek was drafted by the Yankees in 1992.
Photo Source: Instagram
The first Yankee rookie to start as a shortstop since Tom Tresh's death in 1962, Derek justified his team's expectation of him by winning both Rookie of the Year and the world series in 1996, the same year he signed a $540,000 contract with performance bonuses with the franchise. In 1998, the New Jersey native was selected for his first All-Star game. He finished third in AL's most valuable player of the year and reportedly earned $750,000 in the season.
Don't Miss: Elton John's Net Worth Revealed Amid a Record Duet With Britney Spears.
Derek's growing profile ensured an incremental salary raise in the following seasons; he earned $5 million in the 1999 season, the same year he and the Yankees agreed to a one-year deal for $10 million. Jeter signed a ten-year contract worth $189 million with the franchise in 2001, which made him the second-highest paid player after A-Rod, who had bagged $252 million with the Texas Ranger during the offseason.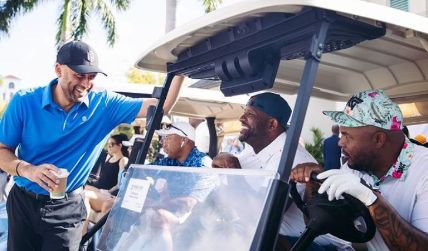 At his peak, Derek earned an estimated $30 million to $35 million per year.
Photo Source: Instagram
During his highly successful career, Derek averaged 204 hits, 113 runs and 21 stolen bases per 162 games. His other honors include 14 All-star selections, five Golde Glove Awards, five Silver Slugger Awards, and two Hank Aaron Awards, making him the ultimate Yankee's all-time career leader. Jeter played his last game for the Yankees in September 2014, after signing a $12 million contract for the season.
Derek Jeter's other ventures!
Besides being a prominent MLB alum, Jeter is also an accomplished businessman. He co-founded Jeter Publishing with Simon & Schuster after suffering an injury during the 2013 season. The shortstop dubbed the venture as a blueprint for a postcareer, and surely the publishing was expanded to film and television production.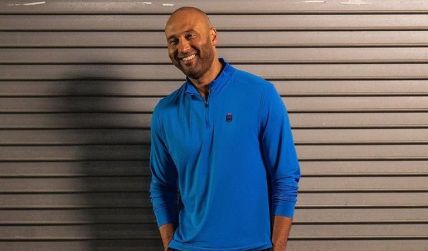 Derek sold his share in the Miami Marlins earlier this year.
Photo Source: Instagram
After an unexecuted wish to purchase the Buffalo Bulls football team in 2014, Derek fulfilled his dream to own a team in 2017 as he and Bruce Sherman bought the Miami Marlins; Derek served as its CEO for four years and sold his share in the team earlier this year. The former shortstop's other endeavor includes the news media platform ThePlayersTribune.com.
Recommended: What was Paul Newman's Net Worth at the Time of His Death?
Derek's earnings from endorsements also continue to contribute exponentially to his high net worth. As per sources, the Yankees alum a whopping $150 million from brand deals alone during his MLB career. He has worked with brands like Nike, Gatorade, Subway, Ford, and more. At the peak of his career, Derek earned an estimated $30 million to $35 million and was the second-highest paid endorser after Ichiro Suzuki.
Derek Jeter addressed his feud with Alex Rodriguez!
"No, there is no wedge. Everything's good," said the 48-year-old while addressing the rift with A-Rod. The former shortstop further assures, "I know people to this day, when I go places, that's one of the first things that they ask me about, but there are no issues between Alex and I at all."
Derek says there are no hard feelings between him and his former friend A-Rod.
Photo Source: Instagram
The assumed rivalry between the pair started decades ago when A-Rod publicly diminished Derek, perhaps to justify himself as the superior one amid the constant comparison of the two. Jeter and A-Rod's bromance was a tale of time, but an eye-popping interview with A-Rod became the end of their exalted friendship. "Jeter's been blessed with great talent around him. So he's never had to lead. He doesn't have to; he can just go and play and have fun and hit second," A-Rod's blunt words read.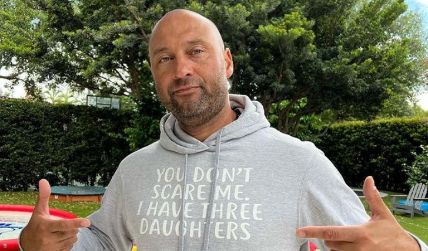 Jeter shared three daughters with his wife, Hannah Jeter.
Photo Source: Instagram
"As a friend, I'm loyal. I looked at it as, 'I wouldn't have done it.' And then it was the media. The constant hammer to the nail," Jeter said about the detrimental interview. In his recently released seven-part docuseries, Derek says after the interview, he realized A-Rod was not a "true friend." Jeter is married to Hannah Jeter, with whom he shares three kids.
Stay connected to glamour fame for more.
-->