Did Destiney Rose from Shahs of Sunset Undergo Plastic Surgery? Learn all the Details Here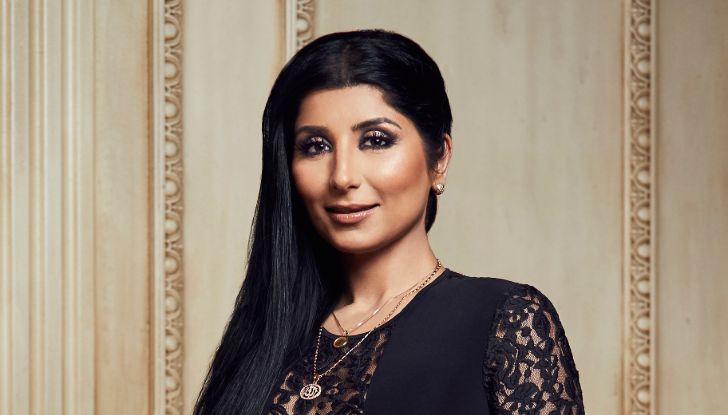 Destiney Rose From 'Shahs Of Sunset': Has She Gone Under the Knife?
A television star, Destiney Rose first rose to prominence from 2013 Bravo's reality tv series The People's Couch, where she appeared with her sister Cathy. She is now better known for the reality television series Shahs Of Sunsets, a series that follows a group of Persian-Americans living in Beverly Hills.
Viewed as outspoken yet secretive about her personal matters in the series, much of the info on her stand undisclosed. Rose mentioned in one of the episodes that she aspires to venture into acting. As Shah Of Sunsets returns for season 9, Rose continues to draw more hearsay ever since her candid experience with lip filler in season 9. Continue scrolling for the complete story.
Did Destiney Rose Undergo Plastic Surgery?
Rose's first attempt with cosmetic surgery was broadcasted in Bravo's series in season 8. The episode shows Rose, who claimed to be all-natural till then, accompanied by Golnesa Gharachedaghi, another contender in the series and the one who admitted having few works done in the past.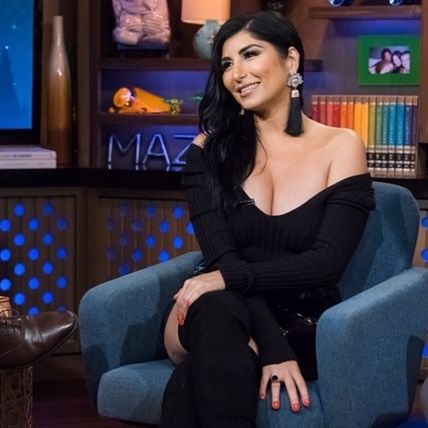 Destiney Rose got lip filler in an episode of season 8 of the Shahs along with Golnesa Gharachedaghi.
Photo Source: TV Showsstar
While Gharachedaghi was getting injected on her face, viewers could sense Rose's fear, a plastic surgery virgin who was completely horrified at the scene. Though the episode showed Rose getting fillers in her lip alone, experts and viewers were almost sure that she got botox and fillers across her face after the episode.
Must Check: Elon Musk No Longer The World's Second Richest Person
Rose's plastic surgery got a mixed reaction from the audience, and she herself described the feeling of new plumped lip weird. Many noted that Rose had joined the Shahs for real now, hinting at most of its contenders like Reza Farhan and Asa Soltan's obvious experience with plastic surgery.
Destiney Rose's Net Worth in 2021!
Before rising to fame from the reality show, Rose reveals she worked as a nightclub manager for a while. Founder of Liquid Sweets, a LA, New York, and Arizona-based event company, she has 10 years of experience working as an event planner.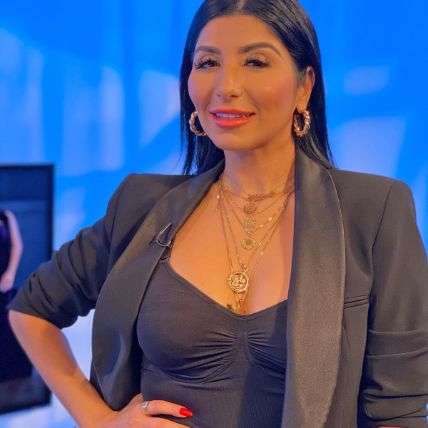 39 years old Destiney Rose has an estimated net worth of 1.4 million in 2021.
Photo Source: Too Fab
Rose once shared her tale of her turbulent childhood in the show and narrated how she found her footing in the world with no help. The 39 years old star boasts a soaring Net Worth of $1.4 million in 2021. Appearing in an interview with Too Fab in 2020, she said, "I am a very strong independent woman and I don't like anyone telling me what to do."
Destiney Rose's New Chic Home!
May 16 episode of the series showed Rose moving next to her friend Reza Farahan's home. "A bitch moved in next door to Reza!" says Rose, flexing around her new spacious house. She shares it was because of Reza she was able to get her hands on the house.
Destiney Rose moves into a new chic house just across Reza Farahan's home in the new episode.
Photo Source: Tv Showcase
For those unaware, Reza and Rose had now become the central and most discussed figure in the show following the drama in season 8, when Rose alleged that Reza's husband Adam Neely was sharing nude photos with other men.
Recommended: Juventus Defeated Atalanta To Lift The Coppa Italia
As fans look forward to all the dramatic scenarios in this season, Rose has further spiced things up by moving next door to Farhan. Goofing around with her now-neighbor, Rose says, "in this place, I can have a runway show by myself. I can literally do cartwheels all over. I can run around butt naked. Nobody can see me."
For more information and news on your favorite stars, stay connected to Glamour Fame.
-->