'Diamonds' Cover Singer, Inuit-Canadian, Kelly Fraser Dies at 26
Published Mon Dec 30 2019 By Sea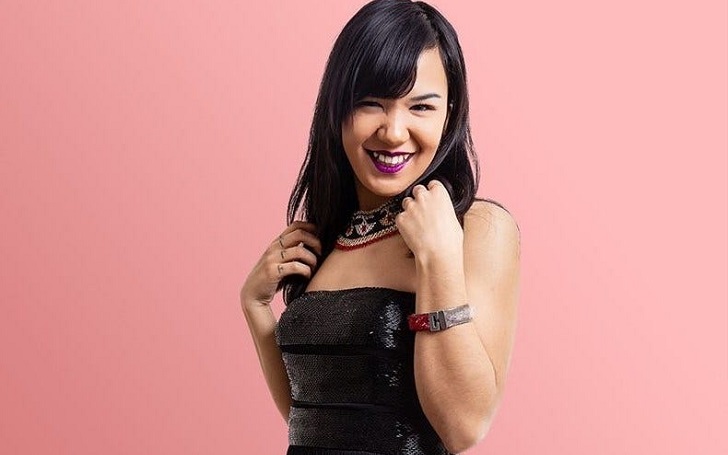 Kelly Fraser, renowned for her Inuit cover of Rihanna's 'Diamond', passed away at the age of 26.
One singer trying to make aware of the disappearance of a language was not enough, and even she had to be stripped away from this world. Inuit-Canadian, Kelly Fraser, was one such individual who kept the language Inuktitut alive through music.
There are not many things that can help keep a heritage alive, and Fraser showed how it could be done with music by casually mixing the two languages in her songs.
She wanted to spread awareness about the condition on the Inuit people and improve it.
Source: Darryl Dyck, The Canadian Press
The singer started out as a cover song artist and gained international fame for her Inuktitut cover of Rihanna's 2012 hit, 'Diamonds'. Her music video for the cover became her first most-widely viewed video worldwide. That's where she mixed English and Inuktitut in her recordings to make it more accessible to the listeners.
The sadder news here is that she was only 26 when she died, and even more heart-wrenching is the fact that the date of death on Christmas Eve. Her friend and producer, Thor Simonsen, learned of the news the day after she passed away by her family members, who were too much in grief to give out any detail.
According to Simonsen, she was "extremely passionate about trying to improve conditions for Inuit people" and she "loved her people more than anything else and her entire being was centered around trying to improve living conditions for Inuit and First Nations. She was such a giving person."
Watch: Kelly Fraser Discusses Her Fight for Rights and Her Life in General
Following the success of the song, she released her debut album, 'Isuma', in 2014. She then released her second (sophomore) album 'Sedna' in 2017, for which she was later nominated for the indigenous music album of the year at Canada's Juno music awards.
Fraser was working on her third album, 'Decolonize', at the time of her demise. Sadly, her aim to "use pop music as a platform to strengthen her language" will not continue here on out.
Anyone, who likes to support her family cover her funeral costs, can donate via her friends' GoFundMe page.
Stay tuned and connected to GlamourFame for more celebrity updates.
-->