Celebrity Deaths in 2019 - Here's a List of the 10 Most Prominent Stars
Published Sun Dec 29 2019 By Chester
Death is inevitable; no one can escape it. Sooner or later, everyone's going to leave 'Mother Earth' as it's the only reality that sustains nature and its ever-circling ecosystem.
Within the interval of so-called 'lifeline,' some live for a short span leaving us with their beautiful memories while some enjoy & live life to their fullest - rejoicing every moment and second.
So before we begin, just live life as you want; don't let yourself get locked up behind the four walls hiding all your desires, dreams, and to-do lists. There's no telling what tomorrow holds, and there's more than just one reason to live — no need to think otherwise either.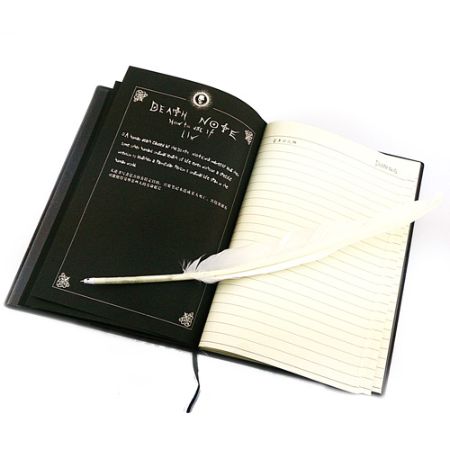 Just go out, explore, live, and see what Mother Earth has to show you for your limited time of stay. Leave your presence; As mentioned below, the late 'Stars' are some of the souls who will forever be remembered through their immortal works and contributions. Some have gone naturally, while some couldn't take the toll the world dumps upon them. But they will still have quite an influence on their friends, family and fans' lives.
Celebrities Death in 2019
Here are some prominent stars who left their soul on 2019 with their immortal arts.
10. 'F.R.I.E.N.D.S.' Theme Songwriter Allee Willis Passes Away at the age of 72
Allee was born November 10, 1947.
SOURCE: The Guardian
Only a few might know of this exceptional persona Allee Willis who was, in fact, the theme songwriter of the 'Twenty Four' award-winning sitcom 'F.R.I.EN.D.S.'. Yes, the opening song which still makes millions of us nostalgic with the beautiful memories it's wrapped us with.
The musician was also known for being the writer of several hit music pieces, including 'September' by 'The Kennedy Center Honors' inductee group Earth, Wind & Fire.
Sadly, at the age of 72, the 'I'll Be There For You' hitmaker Willis left us all due to cardiac arrest on Christmas Day 2019.
9. Rip Torn Zed of 'Men in Black'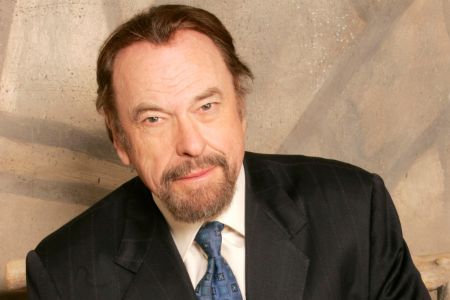 Garry Shandling got the idea for 'Larry Sanders' from his previous show.
SOURCE: IMDb
Many of you might be wondering where you saw this guy, well he's one of the well suited secret agents who starred alongside Will Smith in the 1997's 'Men in Black'. The Emmy-winner portrayed 'Agent Z' in the movie.
Sadly the industry lost the stellar star Torn who parted away on July 9, 2019, at the age of 88. The cause of death was not determined at the time, but it later came out as Alzheimer's disease.
8. 'Rick & Morty' Producer, J. Michael Mendel, Also Worked with 'The Simpsons'
Emmy-winning producer J. Michael Mendel passed away due to natural causes in his home in Studio City on September 23, 2019. His wife, Juel Bestrop, first released the news. Everyone was taken aback and heavily mourned the passing of one of the greatest animation-producer of the modern era.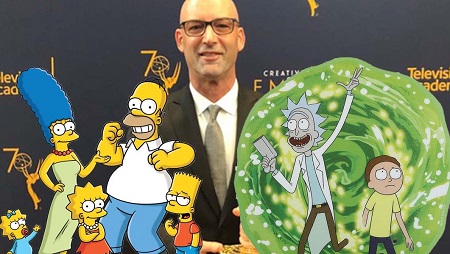 Mendel brought you the marvels of satire comedy shows.
Source: Hallmark Tribute
Starting out as a production assistant on 'Broadcast News' (directed by The Brooks), the 54-year-old (when he died) moved up the ranks with the likes of Fox's 'The Tracey Ullman Show', 'The Simpsons', 'Jerry Maguire' and 'Sit Down, Shut Up', among many others, before finally settling with Adult Swim's 'Rick & Morty'.
The producer had won three Emmys before the turn of the century and got another one for 'Rick & Morty' episode, 'Pickle Rick', last year. The actual scientific cause of death is still to be determined.
7. Veteran Comic Actor and 'Laugh-In' Star, Arte Johnson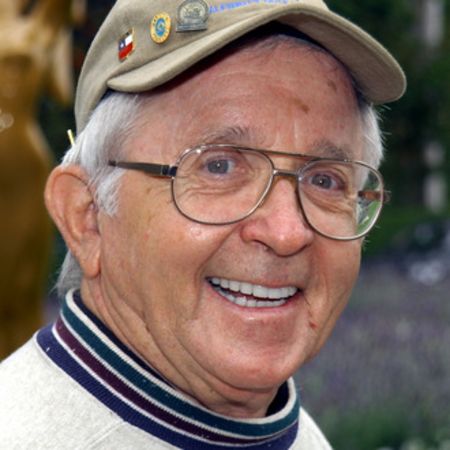 Arte battled with prostate and bladder cancer for three years.
SOURCE: News 9
One of the top-notch comedians who made us burst out the tears of happiness made millions of his followers mournful on July 3. The 'Laugh-In' star passed away at the age of 90 due to a 'heart failure.'
The stand-up star took his last ever breath at the Cedars-Sinai Medical Centre in LA, battling prostate and bladder cancer for three years.
6. 'Seeking Sister Wife' Alum Bernie McGee
Bernie and his wife Paige.
SOURCE: E! News
The reality star's death was announced by his wife Paige McGee, taking to her beloved husband's closely-linked broadcasting channel TLC, where all the media team mourned for the versatile star writing,
Our hearts go out to the McGee family following the loss of husband and father Bernie McGee. Our thoughts are with them during this difficult time.
The reality star died due to a cardiac attack while he was driving his bike. The star was dead on the spot at the scene.
5. 'Telenovela' Beauty Edith Gonzalez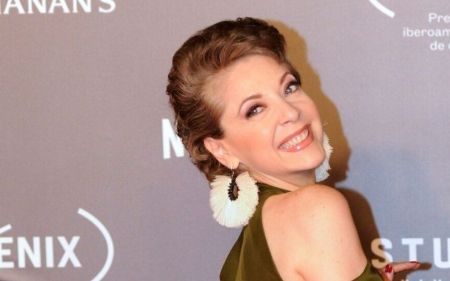 Edith died battling three years of cancer.
SOURCE: Pagesix
All the Mexican television family and her enormous fans were stunned and aggrieved upon hearing the loss of Edith Gonzalez.
The gorgeous sensation passed away on June 13, 2019, when she was only 54 years old.
The reason behind her death was ovarian cancer, which she was initially diagnosed for, back in 2016.
4. Nipsey Hussle
One of the more shocking and disturbing celebrity deaths of 2019 was of rapper Ermias Asghedom, aka Nipsey Hussle's assassination. It's one of the most controversial deaths surfed all over tabloids and magazines.
The 'Double Up' hitmaker was murdered with multiple gunshots outside his clothing store 'Marathon Clothing' in Los Angeles at around 3:25 pm on March 31.
As per police reports, a medical examiner testified that Hussle was shot at least ten times, with rounds piercing his lungs and severing his spinal cord.
Sad News! Miriam Rivera, first Transgender TV Star is No More; She was 38 >>>
Nipsey was shot by one of his associated gang members Eric Ronald Holder Jr. The higher jury fined him $5 million.
3. Korean Pop Star Sulli Battled Through Depression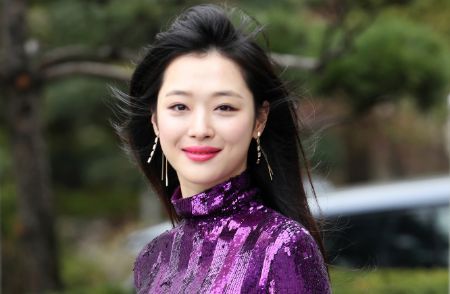 Sulli was found dead at her home in Sujeong-gu, Seongnam, South Korea.
SOURCE: The Sun
South Korean music world is making all the headlines this year, for more controversial reasons that just the fame. If anything, this year has peeled off the problems in the K-Pop industry, with several suicides being reported from the country.
Actress Jeon Mi-seon and musicians, Goo Hara and Cha In-ha, were deemed victims of the reason South Korea has the 10th highest suicide rate in the world. One stand-out sensation was Choi Jin-ri, aka Sulli, who died at the young age of 25. It did not just make millions of fans sad but also gave a whirlwind of shock.
The reason behind her death was found depression as she committed suicide. It's been a difficult road for these stars, and awareness is absolutely necessary, now more than ever, to prevent the statistics from uproaring. Several other Korean personalities are known to have battled through depression.
Sulli was found dead at 3:20 pm after her manager reached home and couldn't contact her.
2. Juice WRLD Had Just Turned 21
The hip-hop world was hit pretty hard in the head when the rising rapper, Jarad Anthony Higgins, aka Juice WRLD, made his way out of this world. He passed away on December 8, 2019, after contracting a medical condition upon landing in his private jet going towards Chicago following his trip to California.
Juice WRLD reportedly had a problem with drugs.
Source: Milwaukee Journal Sentinel
The 'Lucid Dreams' singer was conscious and bleeding from his mouth when the plane landed in Chicago. He was immediately rushed to the hospital but was later pronounced dead at Christ Medical Center in Oak Lawn. The cause of death was not determined at the time but later noted as seizure due to the medical condition. It is not yet confirmed as of this moment.
The rapper had just turned 21 six days before his demise and performed in his last concert three days before that in Melbourne. As it is common among hip-hop artists, he was also going through some troubles with drugs.
Higgin's second album, 2019's 'Death Race for Love', was his only number-one album on the Billboard 200.
1. Iconic Television Star Luke Perry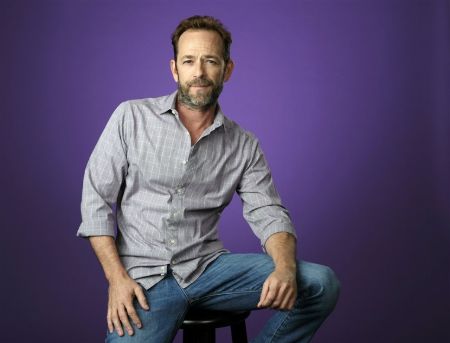 One of the beloved Television show star Luke Perry died on March 4, 2019.
SOURCE: Riverdale
It was a heartbreaking moment for many of his fans as he was so connected to millions of them from his immortal show 'Beverly Hills, 90210', where he had a breakthrough with bad boy 'Dylan McKay' back in May 2000 for almost a decade-long run.
Luke's last ever role was on CW's 'Riverdale' based on the classic comic 'Archie Andrews', where he portrayed 'Fred Andrews', father of the lead character, 'Archie'.
Making his final appearance on the show, the actor passed away on February 27 at his LA home due to a heart stroke.
Honorary Mention #Stan Lee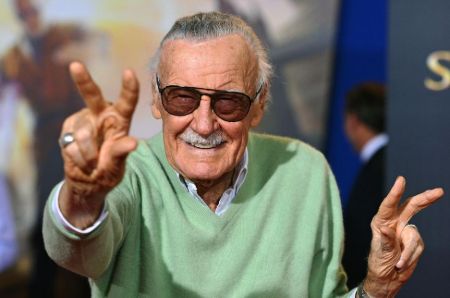 Stan Lee passed away at the age of 95.
SOURCE: The Verge
The Comic King! Stan Lee, who is the man behind all your role plays and inspirational comic superheroes such as 'Spiderman', 'Iron Man', 'The Hulk', 'Doctor Strange', 'Black Panther', and so on.
One of the creative and imaginative minds left us, blessing us with his everlasting creatives.
Don't Miss: Stan Lee Created One Last Character With His Daughter Before He Died
Stan's contribution did not just entertain us but made us all dream to be superheroes of real life. But the comic tycoon left us all on gloomy November 12, 2018. Even though his passing was in 2018, he's still left his mark on every Marvel and DC comic fan.
Our heartful of condolences to all the beautiful souls with heartfelt gratitude for all their immortal contributions. May their departed soul rest in peace in heaven - Glamour Fame.
-->