Stan Lee Created One Last Character With His Daughter Before He Died
Published Thu Mar 21 2019 By Tess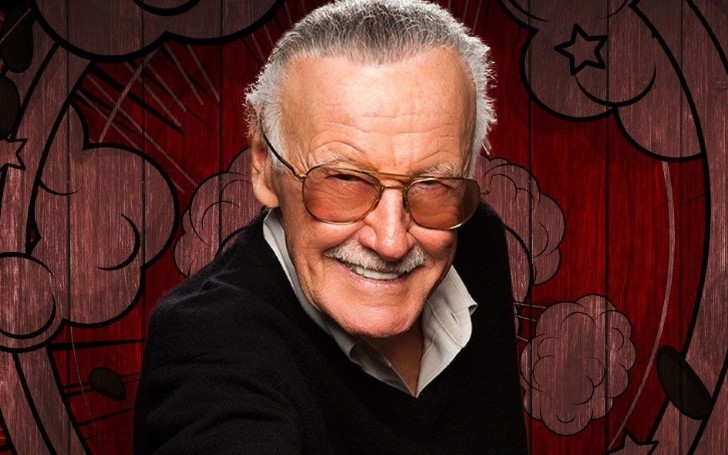 The legendary comic book writer created one last superhero with his daughter before his death.
The literary superhero titan Stan Lee created more than dozens of superheroes which include The Fantastic Four, Thor, Iron Man, Spider-Man, Black Panther and most of the other heroes in the Marvel comic and cinematic universes.
As of recent, Lee's daughter J.C. Lee revealed the father-daughter duo was working on a new superhero before his death.
In an interview with TMZ, Lee's daughter revealed they were working on a workshop creating a new superhero just for her called "The Dirt Man".
"I've been trying to get him to create a character with me his entire life. We've been working on a character called Dirt Man."
J.C. continues with the plan to work on the character eventually hoping the superhero will someday feature a movie of its own.
"The last little angel we've got tucked away is Dirt Man and I said 'Daddy, no clatter, no steel, no any of that. Let's get down and dirty. Let's do what's going on and what's about love. Let's do Dirt Man.' It's very interesting and it's not over yet. We still have a little trickery."
Additionally, the daughter of the extraordinarily creative writer disclosed a new foundation being built as a memorial to her father named "Stan Lee Childhood Literacy Foundation."
See more: 'Captain Marvel' Proves Carol Can Definitely Beat Thanos
J.C. further went on details to disclose the reason behind the establishment stating the importance of reading and writing should not be "underestimated' as "Stan Lee is Stan the Man today because he took his craft very seriously."
JC also acknowledged there is a lot to "pass on" the children about reading and writing.
Don't miss: Kevin Feige Confirms Captain Marvel Isn't Stan Lee's Last Cameo
Shortly after her father's demise J.C. also offered her first statement which read: "My father loved all of his fans. He was the greatest, most decent man."
Stan Lee died at the age of 95 in November at a Los Angeles hospital. Having given so much to the world, Lee will forever remain a legend and his legacy will live on forever.
-->