Kevin Feige Confirms Captain Marvel Isn't Stan Lee's Last Cameo
Published Mon Mar 11 2019 By David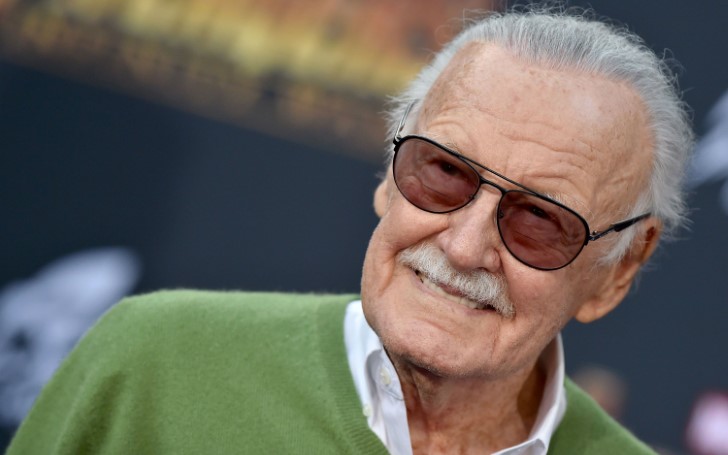 Marvel says Stan Lee is sure to appear in more of the future MCU movies.
Stan Lee will always be revered as an avant-garde of the Marvel cinematics. But now that the veteran has departed, it will be hard to see the future MCU movies, without him making that prominent cameo of his. The co-creator of so many Marvel characters, from Spider-Man to Scarlet Witch, has been a regular face in all of the MCU projects; from appearing briefly in each film to have had acted along in a handful of small screen titles.
When Lee passed in late 2018, there were several confirmations on Captain Marvel being the last movie to feature Lee's cameo, but thankfully, that's not the case. In an interview with ET Online, Marvel Studios boss Kevin Feige has confirmed that fans will see more of the Stan Lee's goofy appearances in the upcoming Marvel movies.
Watch Every Cameo of Stan Lee in the Marvel movies
When asked about Spider-Man: Far From Home, the 45-year-old producer said,
"We'll see. We shot a couple of others, so we're coming up on the last of them, yes."
Feige's answer may not be that of a confirmed statement, but Lee was reported to have had appeared in multiple scenes of Far From Home. In fact, he was still alive when Far From Home wrapped its principal photography in October, the month prior to his demise. Considering he wasn't hospitalized during that time, it's possible that he may have had acted in one or two scenes of the film.
Also Read: Box Office: 'Captain Marvel' Powers To $155M-Plus Debut
Feige also assured that one of his definite cameos is for the next MCU movie, Avengers: Endgame.
Avengers Endgame is directed by Joe and Anthony Russo, and features the ensemble of stars namely, Robert Downey Jr., Chris Evans, Chris Hemsworth, Mark Ruffalo, Jeremy Renner, Scarlett Johansson, Anthony Mackie, Paul Rudd, Elizabeth Olsen, Tom Holland, Benedict Cumberbatch, Chadwick Boseman, Chris Pratt, Zoe Saldana, Dave Bautista, Bradley Cooper, Vin Diesel, Tom Hiddleston, and Josh Brolin.
The film is set to release on April 26, 2019.
Though Lee has been never given a distinctive role through all of his cameos, in Captain Marvel, we can see him playing his own real-life character. In a scene set on a train, he can be seen holding the script and rehearsing the dialogue to Kevin Smith's 1994 rom-com movie, Mallrats (in reality Stan Lee has indeed made an appearance in the movie as himself).
Initially, Carol Danvers (Brie Larson) mistakes him for a Skrull in disguise but later acknowledges him and walks away with a small smile before moving onto the next possible suspect.
As a further tribute to Lee, "CM" opens up with a modified version of the Marvel Studios theme, in which all of the MCU's heroes have been replaced by his all cameo appearances from across all the movies. The introduction is then followed with a simple caption that reads, "Thank you, Stan."
Recommended: Official Tie-in Merchandise For 'Avengers: Endgame' May Reveal Iron Man's New Weapon
Feige said the way of the idea to honor the comic book icon came shortly after Lee's passing. "We figured, as we always have, the way to pay homage to him is the way we've been considering to do while he was alive, which is the movies. I always had the notion in the back of my head, should that day ever come—which as I've previously said, I wasn't sure it would. Like, I imagined him at 127—that I would want something sort of touching and inspiring up front, as opposed to sort of gloomy at the end."
While at the Captain Marvel's premiere at the London on Feb 27, Feige said, "It's sad. I mean it feels like one of the first red carpets without him, this being the first Marvel Studios film released without his presence, you know. Honestly, we feel like all the films we've made are accolades to his work and we're always trying to give our best and serve justice to Lee and his all co-creators' characters. This one, though, is especially important since it's the first one. So, yes his cue in this film sort of pays as a celebration to Stan and his legacy."
-->