Brie Larson Was ''Broke a Dozen Times'' Before Landing The Lead Role In 'Captain Marvel'
Published Sun Mar 10 2019 By David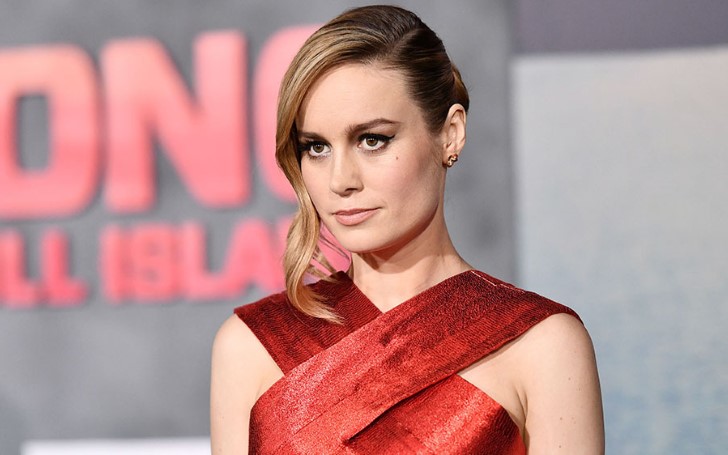 Captain Marvel's lead actress opens up about her hard time despite the Oscar glory and major roles.
An academy honoree, Brie Larson was "broke a dozen times" before landing a major lead role in the MCU's 'Captain Marvel'.
With Captain Marvel, the 29-year-old actress might be just having yet another boom in her career after 2015 Room's success, but Larson laments time and again, she had found herself in dire financial straits throughout her career.
Watch Brie Larson on Splash sharing about her rough times
Brie accounted she once "had a hard time getting work again" after a TV project she was on got canceled and was still "stressing about money." According to the actress, the plight was as recently as 2015, before she starred in Lenny Abrahamson's 'Room', which won her the Best Actress Oscar at the 88th Academy Awards.
Don't Miss: True Identity of Jude Law's Character Confirmed
Speaking in an interview for her recent movie with Willie Geist for 'Sunday Today' - which will air today - Larson said:
"I've been broke a dozen times. When you look at it, it kind of makes sense or my IMDb maybe looks consistent, but really there are large gaps of time with three auditions a day - still. Even before 'Room' came out, I was stressing about money. It's not that long ago at all!"
In the clip, the actress's comments come after she reveals playing Captain Marvel "changed her life;" as she learned how to "stand [her] ground" and "value her voice" through her time in the role.
Recommended: Early Reactions For Captain Marvel were unlike anything seen before
Brie said: "I don't know if I'm just tired but I feel like I'm going to cry. It's been a couple of years of working on this movie.
"Carol [Danvers, her character] changed my life and the movie hasn't even come out yet. Just, in particular, getting strong, learning how to stand my ground, own myself, and value my voice. Those are things that I learned from her."
Larson also shared she didn't have much physical strength before the role, but she soon "got really beefy" thanks to the intense training she went through for the role of Carol Danvers.
She said: "This is like, a new thing. I was a, 'Can you open this bottle for me?' person.
Also Read: Box Office: 'Captain Marvel' Powers To $155M-Plus Debut
"And then a year ago I just got really strong. I work out for 9 months and then was able to do crazy things. I could single-handedly lift 225 pounds by the end of it."
-->