Disney+ Show Hawkeye will Delve into the Past of Clint Barton
Published Sun Nov 03 2019 By Travis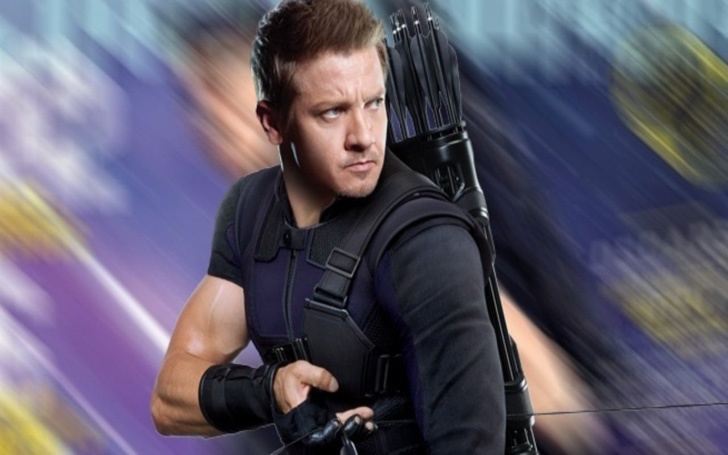 The producer of Hawkeye said they will be looking into the past of Clint Barton in the upcoming Disney+ series.
Marvel Cinematic Universe may be done with the 11-year 'Infinity Saga' with the main character who headlined the rise of MCU now getting their due diligence and saying their farewell to the world they help create. But there are still few characters who were there, relatively, from the start who is still an enigma when it comes to their origin and their story before the 'Avengers.'
The question becomes, were they, good people, fighting the good fight? Or, were they reformed assassins who found their way later on in life? This is the question which was hinted on in 'Avengers: Age of Ultron' about 'Black Widow' and we will get a good look into her past when her solo movie hits theatres in 2020.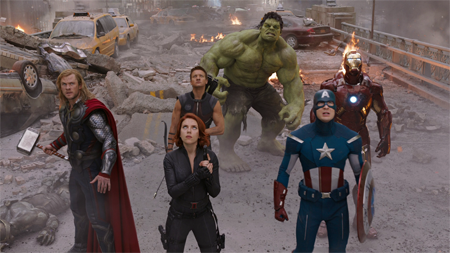 Source: The Outline
But there is another character who nobody cared for, then was a scene-stealer in 'Age of Ultron' with his family and then was heart-breakingly relatable in 'Endgame.' We are, of course, talking about 'Clint Barton' AKA 'Hawkeye.' The first time we saw the bow and arrow wielding sharpshooter was in Thor, where he was running inside the SHIELD base to get on a crane so he could shoot an arrow at Thor as he was desperately trying to pick Mjolnir off the ground.
In 'Avengers,' he was the bad guy for the most part, and he finally got his due in 'Age of Ultron,' where he was shown with a family. No one was expecting such a quiet existence for the assassin, but there he was with his family. This was something we wanted more of, but they just wouldn't give it to us.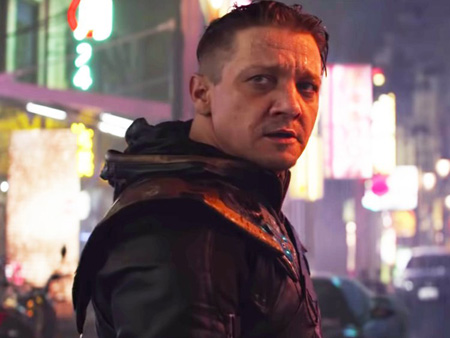 Source: Insider
Then, there was 'Endgame,' where he sees his family vanish right before his eyes, and then he becomes something which was probably always inside him, but his family was the one thing holding the 'Ronin' back. After they died, the monster came out and unleashed a one-man hell on anyone and everyone he deemed undeserving of being alive.
There is so much to the character of 'Hawkeye' we are just not familiar with, and this is all going to change when 'Hawkeye' gets his own show on Disney Plus. We are also getting confirmation the people involved in the making of the show will delve deeper into the past of Clint Barton and how he became 'Hawkeye.'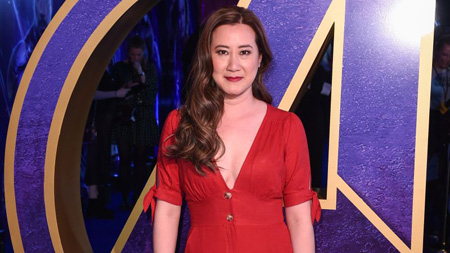 Source: Insider
"I chose that one specifically because we haven't gotten a chance to tell Clint Barton's story," Trinh Tran, the person behind the making of the show, told Screen Rant. "You've seen Thor have several movies. You know his backstory. Cap has several movies, Tony has a few, so they've all had their chance, and Clint Barton hasn't gotten a chance to tell his past."
The producer also said she is excited to bring a female character who will show resolve and strength to become the next 'Hawkeye' as the eponymous character looks to retire from a life of killing and be with his family. "I'm excited for that, and I'm also excited that there is a young girl coming in who wants to be Hawkeye."
Watch: The team of Hawkeye at the San Diego Comic-Con 2019
'Kate Bishop' will be making an appearance in the series with the actress Hailee Seinfeld talking on the role of the 'Hawkeye' in taking (who will take a different name after). The show is set to be in 2021 and will be among a whole host of characters who will be making their presence felt in their own series, including 'The Falcon and Winter Soldier,' 'WandaVision,' 'What If…?,' 'Loki,' 'Ms. Marvel,' 'She-Hulk,' and 'Moon Knight.'
Before you leave, make sure to head on over to our Movies & TV Show section for more information on all the past and present MCU movies and series. Also, do not forget to visit Glamour Fame to be in the know of all the happenings in the world of show business.
-->