Do Jeremy and Audrey Roloff Want As Many Kids as the Duggars?
Published Mon Apr 08 2019 By Jessica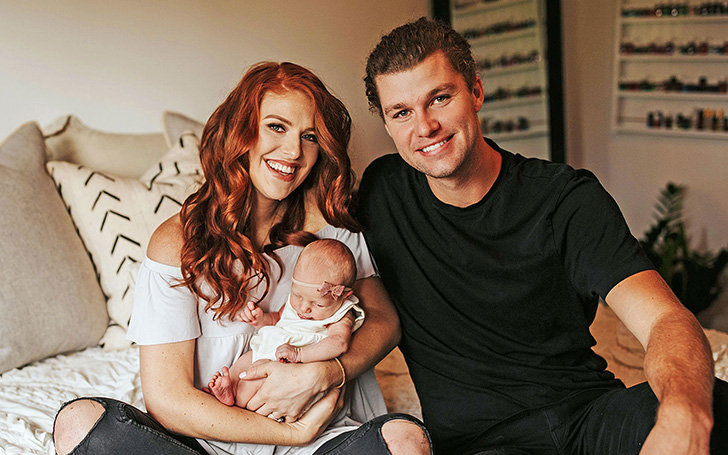 Could there be a chance Jeremy and Audrey Roloff wanting as many kids as the Duggars?
TLC viewers are no stranger to the widely famous Duggars family who enhanced our TV experience with their ever-expanding family member with their own reality show; 19 Kids and Counting. Likewise, the fans of TLC are very much common with another family, the Roloffs.
As a matter of fact, the Roloff family who appears as the main stars on the reality TV show; 'Little People, Big World' have been gracing us for more than a decade with successful 19 seasons in total.
Recommended: MAFS: Martha's Too Scared To Go Outside As She Receives Death Threats
Throughout the seasons, the fans of the Roloff family have witnessed tons of changes in the show from both Matt and Amy Roloff raising their four children together whilst they guard their Roloff farm to their relationship coming to an end in 2016.
Audrey and Jeremy Roloff with their daughter Ember Roloff.
SOURCE: Access
Matt and Amy's eldest children including
Jeremy
,
Molly
, and
Zachary Roloff
are all happily married with a child, except Molly though. And as we last reported the speculations on Jeremy and his wife
Audrey Roloff
who might
make their appearance on the new running season
of the show, although the two already announced their decision that they were quitting the show, fans still wanted to know and hoped if they would make up their mind.
Jeremy and Audrey previously told their fans that they would not want the cameras to be following them anymore because they wanted to focus on their own careers as a writer, run their own website dedicated to improving Christian marriage. But however, they still shared a little portion of their life from their own podcasts.
The couple who also vowed to live a Christian life shares a daughter, Ember Roloff together who celebrated her first birthday last year on 10th September in the presence of all the Roloff family.
On the contrary, the fans of the duo after they started their own family are also eager to know if they would want to expand their family like the Duggars despite knowing that the birth of Ember for Audrey wasn't easy.
Don't miss: Kanye West Honors Nipsey Hussle At his Sunday Service
Audrey herself wrote on her blog explaining she was ten days late before she got into any sign of her labor and that she eventually chose a natural birth procedure when she finally got into her labor. She also further mentioned the experience as the most intense experience in her life.
Mrs. Roloff suffered excessive bleeding after delivering her daughter and was required a shot in her leg, although she regards them to be normal for redheads.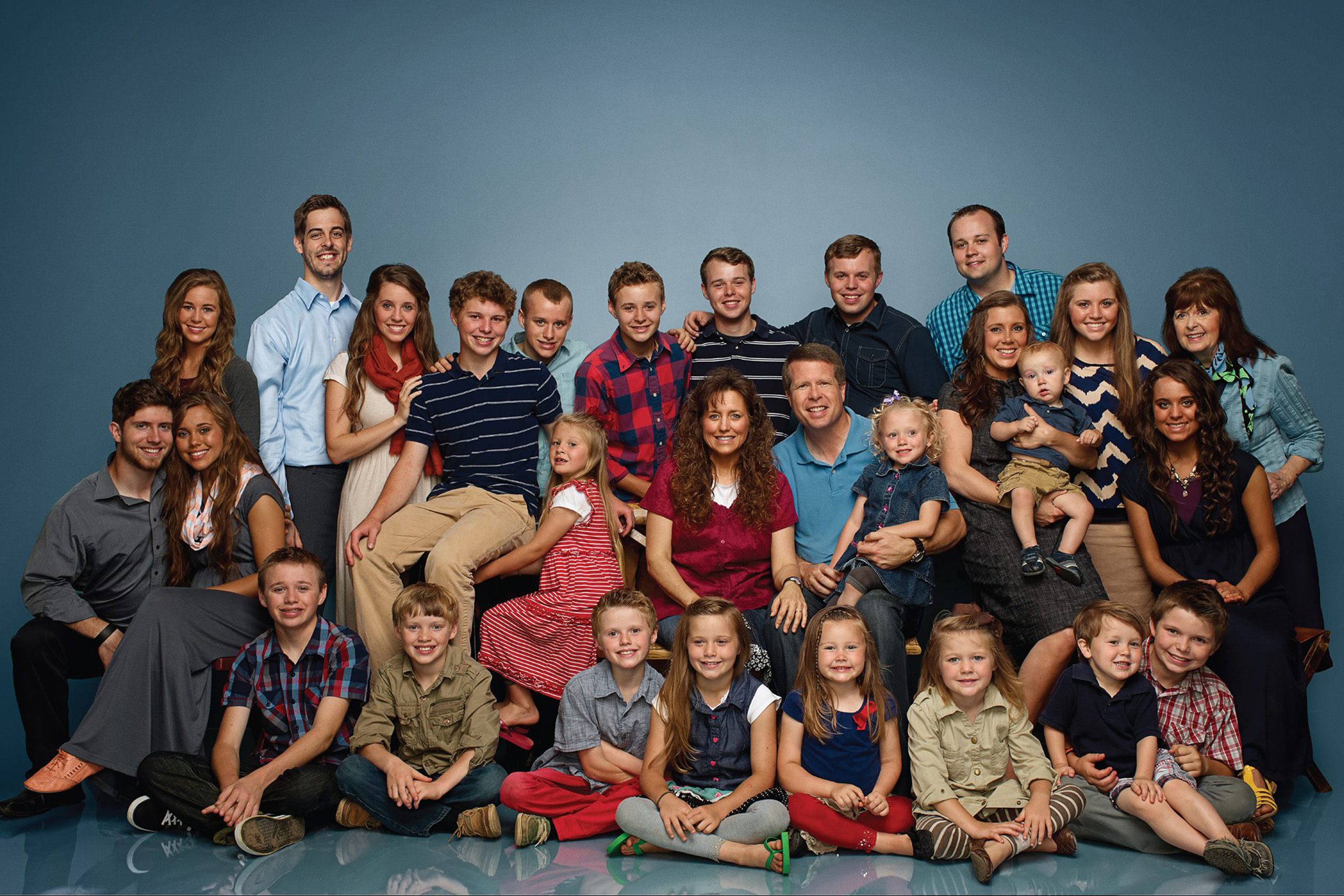 The Duggars Family
SOURCE: The Cheat Sheet
Apparently, although it sounds scary and painful to hear Audrey's pregnancy experience despite she calls the whole moment as a miracle, it seems like it still didn't affect the young mother from having more kids in the future.
In a recent interview for the promotion of their new book, 'A Love Letter Life', Jeremy opened up to the outlet saying: "We'd like to have more kids," as his wife agreed and continued adding: "We definitely want to have more kids. We'll take them one at a time, but we are totally on board. Lord willing. We don't want to put a number on it. But we'll take them one at a time."
As the Rollofs are familiar to Duggars, a strictly Christian family with 19 children, fans want to know if Audrey and Jeremy would go for a large family like them.
Also see: The Newly Wed Couple Miranda Lambert And Brendan McLoughlin Made Debut As A Couple at 2019 ACM Awards
Well, to answer the fans, Jeremy responded to the publication claiming that he wants a big family of five members, not as big as of the Duggars. Audrey then added in an agreement, saying: "I mean Jeremy is one of four. I'm one of three."
-->