Documentary Accusing Michael Jackson of Sexually Abusing Pair of Young Boys Set To Premiere at The 2019 Sundance Film Festival
Published Sat Jan 12 2019 By Jessica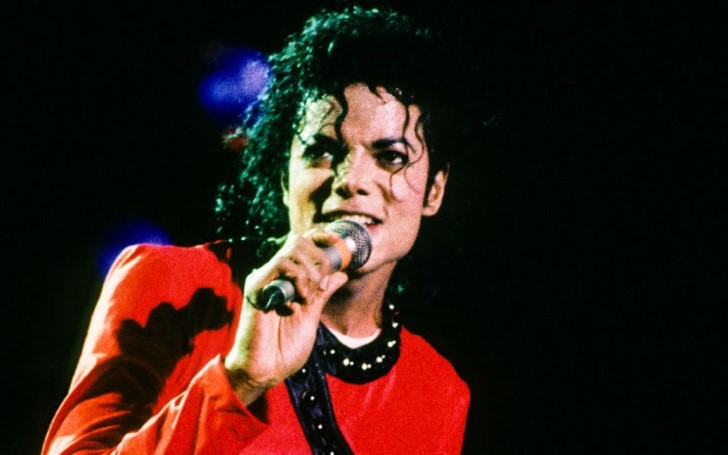 A documentary film based on Michael Jackson sexually abusing two kids set to premiere at The 2019 Sundance Film Festival.
After SurvivingRKelly, a documentary based on R Kelly allegedly assaulting people around him; sexually and physically, another similar documentary has been made.
The SurvivingRKelly documentary supported by artists such as Chance the Rapper, John Legend, and Stephanie Edwards telecasted for three nights from 3rd January to 5th January 2019.
SOURCE: Wikipedia
Likewise, Leaving Neverland is a documentary focused on the King of Pop, late Michael Jackson being accused by two people for sexually assaulting them.
You may also like: Selena Gomez & Hailey Baldwin Wore The Same Sweater, Who Wore It Better?
In 2003, Wade Robson and James Safechuck, now in their 30s, filed a suit against Michael Jackson's estate claiming the singer began a long-running relationship with the two when they were just 7 and 10 years old.
The two, both appeared in the documentary alongside their families, accused Jackson of manipulating and sexually molesting them.
Michael Jackson photographed with his accuser James Safechuck
SOURCE: Heavy
However, both of their cases were dismissed by the court in 2017.
The 233 minutes documentary divided into two parts comes from director Dan Reed, who already made similar films including The Pedophile Hunters and Three Days of Terror: The Charlie Hebdo Attacks.
Reed on making Leaving Neverland says:
"If there's anything we've learned during this time in our history, it's that sexual abuse is complicated, and survivors' voices need to be listened to"
As a matter of fact, the documentary director believes the two men are strong for coming forward to share their stories they faced.
Also read: Hailey Baldwin and Justin Bieber Secretly Tied The Knot But Reportedly Postponed Their Religious Wedding Ceremony
He further added:
"I believe anyone who watches this film will see and feel the emotional toll on the men and their families and will appreciate the strength it takes to confront long-held secrets."
But, on the other hand, after the case became dismissed, representative of Michael addresses Robson and Safechuck, both being testified wrong under an oath that the two were never harmed in any way inappropriately by Jackson.
Don't miss: Diane Kruger and Norman Reedus Make Emotional Appeal For Their Baby's Privacy
Michael Jackson's rep moreover claims Robson and Safechuck filed the lawsuit demanding millions of dollars.
And on their view on the documentary, Jackson's estate states:
"It's baffling why any credible filmmaker would involve himself with this project."
Leaving Neverland added to premiere by the Sundance Film Festival takes place from 24th January to 3rd February in Utah.
-->