Does Chris Brown Carry A History Of Lashing Out At Fans On Social Media?
Published Mon Jul 15 2019 By Chester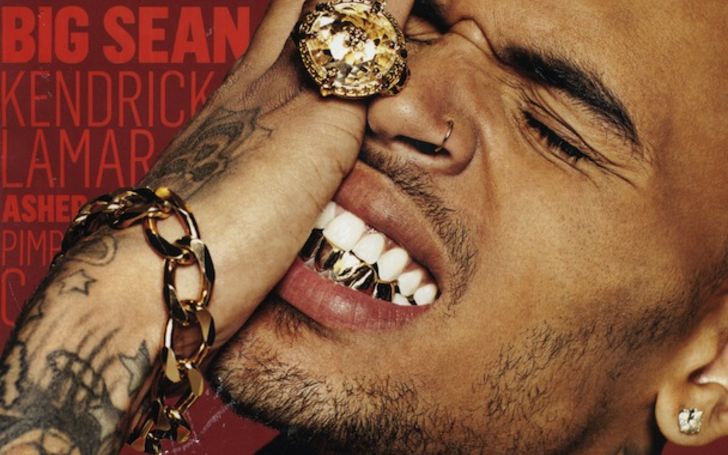 The Hollywood psychotic-hunk Chris Brown besides his splendid creatives in music, fashion and dance have also been famous for his arrogance.
We often hear news about rapper Chris Brown immodest nature, alarming temper and mood swings on tabloids and magazines, haven't we?
So, starting from the most popular lash with Rihanna, we have come with some of the scandals that the 30-years-old rapper is accused with.
Rihanna Abuse: February, 2009
For those who were hiding under the rock and are unaware about the news well, Chris Brown faced a lot of backlash after he left some hefty comments on Rihanna's Instagram post.
There had been a vicious fight between then 19-years-old Chris and his former girlfriend Rihanna just a night before the Grammy Awards where both the couple were nominated for two awards each.
Justin Bieber Wants To Fight Tom Cruise; Supernatural's Jared Padalecki Has Perfect Response >>>
Well, the brawl between two ended pretty bad, leaving Rihanna's faces, and arms covered with all bruises and scars and consequently made Rihanna hospitalized.
Robin Roberts Interview: March, 2011
Following the cases with Rihanna, Chris Brown sat down in an interview with Robin Roberts on Good Morning America, where the 'Loyal' singer deliberately stormed off the set and broken window in his dressing room.
Phone Robbery: February, 2012
As per police report, Brown was accused of the phone robbery as the rapper allegedly snatched the phone off a woman's hand to avoid any photo leakage and drove off.
Bus Assault: September, 2015
During a Music video shoot in Colorado, Chris forcibly threw a woman from his bus after she refused to give up her cell phone. The rapper was charged with third-degree assault, and her phone was broken.
Las Vegas Face Punch: January, 2016
Brown was accused of punching a woman in the face at a Las Vegas night club. The victim, Liziane Gutierrez, filed a police report claiming that Chris showed up with an arrogant behavior as she was just trying to get a selfie with him during a private party. However, Brown avoided all the accusations and charges claiming it a made-up thing.
Gun Threat: August, 2016
The LAPD police detained Chris Brown following a gun threat. What happened was a woman reported that Brown pulled off the gun when the women forcibly tried showing off to his home. But the AYO hitmaker pleaded for his innocence posting several photos and videos to Instagram.
Well, Brown is not the type of person to mess with. His arrogant nature has always been a top subject when it comes to celebrities.
We sure suggest Chris to take a chill-pill and work on his anger management or it may lead the versatile star to some hefty troubles and regrets.
Chris Brown Left An Interesting Comment On His Rumored Girlfriend Ammika Harris' Recent Pic And Fans Think She's Pregnant >>>
Stay tuned and connected to find more intriguing news and articles of your favorite celebrities.
-->