Does Jaime Cerreta Have a Husband? Get All the Facts About Her Dating Life!
Published Sun Nov 17 2019 By Sea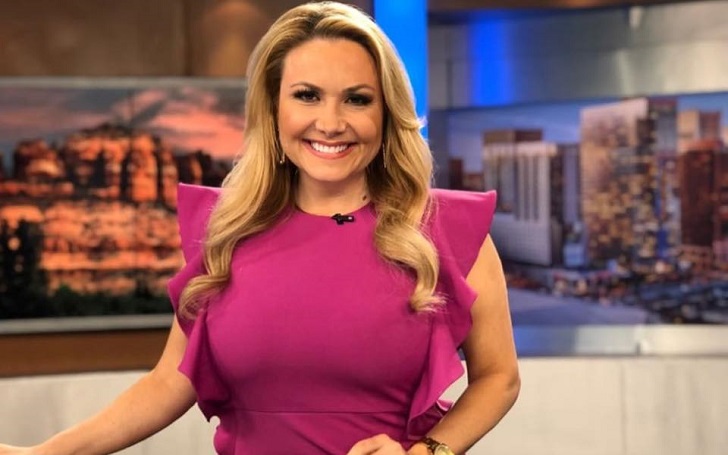 Jaime Cerreta is a TV anchor for 3TV's (KTVK CHANNEL 3) 'Good Morning Arizona' that airs on Saturdays and Sundays. She graduated from Arizona State University's Walter Cronkite School of Broadcast Journalism and is from a family of entrepreneurs. The Cerreta Candy Company in Glendale is run by them.
When not in her weekend show, she reports for the TV on any and all topics she gets her hands on. She also created her own weekly Wednesday franchise, 'Jaime's Local Love', to cover the stories of Arizona's local business owners.
Watch: 'Jaime's Local Love', a Personal Project by Jaime Cerreta
She describes herself as an extremely "vivacious, driven and social woman", but isn't in the dating scene right now. Nor is she married with a husband. But she does have an ideal date and boyfriend.
Jaime Cerreta's Ideal Partner Is an Adventurer
In summation, what Jaime is looking for in a partner is a good character. She told So Scottsdale's February 2018 Issue that he should be a faith-based man of integrity like she is.
She wants an adventurer.
Source: Jaime Cerreta, Instagram
Another personality he must have is the ability to make decisions easily and properly, while she jokes about the other person to be willing to laugh at her every joke, even when they're not funny.
The Guy Must Be a Good Planner with an "Unbridled" Communication During the Date
An ideal date consists of, "two seats up against a big picture window. People are rushing by outside. Inside, we are sharing a cheese plate, and the conversation is flowing. A true connection and unbridled communication are two beautiful things," she told Arizona Foothills Magazine in their '2016 Most Eligible Phoenicians' feature.
The 42-year-old further told So Scottsdale that the guy should also be a good date-planner because she, herself, takes date plans seriously. She also points out she is an excellent planner, but she would love someone to take the lead at times.
The one thing she despises is a man bad with numbers. She insists she doesn't want to have to calculate the tip during the date.
She 'Had' a Boyfriend, but No One Knows Who He Is
There is absolutely nothing on the dating life of Jaime, but she did reveal what she did for a boyfriend in her past relations. She told Arizona Foothills Magazine, "I'm more of a baker than a cook so when I made a full-course meal for a boyfriend, he was in shock."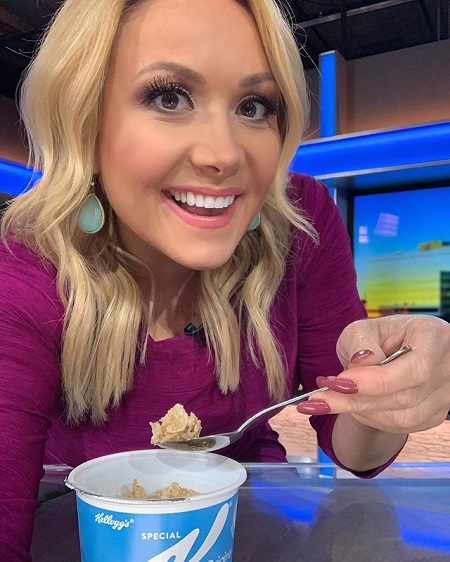 No one knows who she secretly makes food for.
Source: Jaime Cerreta, Instagram
She further explained he was in such a shock that she was afraid they would get sick from the meal.
There's a Celebrity Crush
Jaime has answered the question twice, but different answers have come out. Arizona Foothills Magazine has named her the 'News Anchor of the Year' for both 2017 and 2018. She told the magazine that Tim Tebow, the football quarterback, looked "pretty cute".
However, she gave a more definite answer to So Scottsdale later and mentioned Patrick Dempsey, her long-standing celebrity crush. Many people know him as that human villain in the 'Transformers' movie.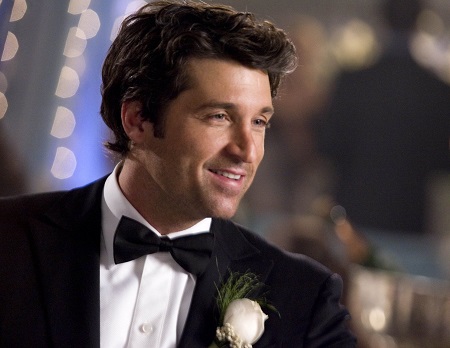 She wants him, or someone like him.
Source: Columbia Pictures
The award-winning anchor is yet to land that perfect husband she is looking for. But even if she does find him, it's not like she will announce it to the world that quick. We'll just have to wait and see.
You Might Be Interested: Get to Know 'This Morning' Co-Host Holly Willoughby, Her Husband and Her Kids
Stay tuned and connected to GlamourFame for more Celebrity Entertainment content.
-->