Dog The Bounty Hunter Intends To Keep His Promise to Late Wife Beth Chapman to Never Marry Again
Published Thu Aug 29 2019 By rhyss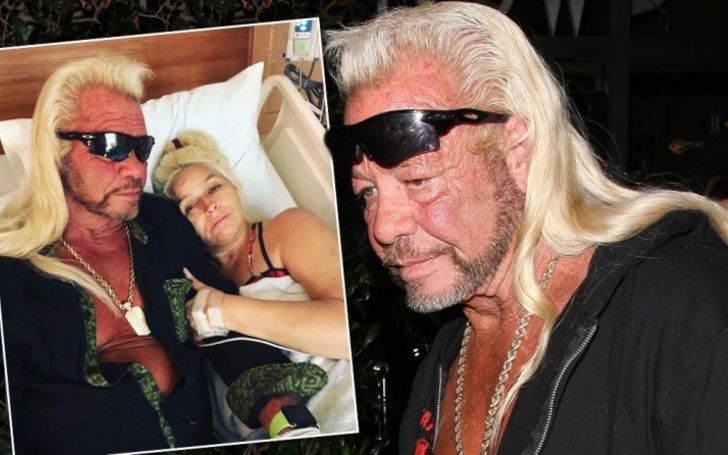 Duane "Dog The Bounty Hunter" Chapman intends to never marry again in order to keep the promise he made to his late wife, Beth Chapman.
During a sitdown with US Weekly, Dog opened up about his late wife and the oath they shared. In one of the most emotional interview ever, the 66-year-old stated,
"There will never be another Mrs. Dog."
The statement in itself is a big one as it goes on to show how much love the duo shared between each other. We've all witnessed numerous celebrities who after losing their loved one went on to marry other but not Dog. He has literally taken an eternal vow of 'never marrying again.'
In the interview, while explaining the promise Beth and Duanne had between them, he said,
"We both said, 'If I die, you can have a man. 10 [men], I don't care. But don't marry one.' … And she said, 'Don't take my name off your chest, Dog. Do not get married.' … Don't worry, I will not get married. I still put the pillows in the middle of the bed. This morning I thought she was still there."
Furthermore, Dog admitted despite being a widower, he doesn't like the sound of the word. He'd rather be called lonely. Duanne explained, "I have to have the companionship. I don't do single s–t."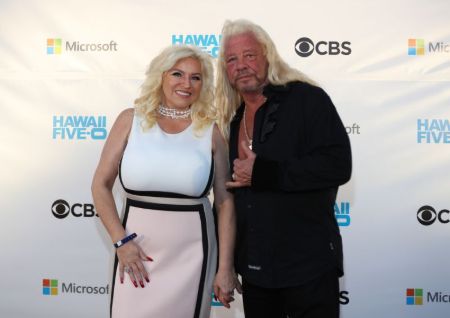 Duane Chapman vows to never marry again.
Source: Yahoo
It's been a few months since Beth passed away at the age of 51. She succumed to the horrific throat and lung cancer. Beth is survived by her hubby Duanne and their four children, Bonnie Chapman, 20, Dominic Davis, 34, Cecily Chapman, 26, and Garry Chapman, 18.
Soon after his wife's demise, Dog tweeted, "It's 5:32 in Hawaii, this is the time she would wake up to go hike Koko Head mountain. Only today, she hiked the stairway to heaven. We all love you, Beth. See you on the other side."
Just recently, there were many loose talks regarding Dog's affair with an unknown after paparazzi spotted him in a dinner with a female associate in LA. Hours after the speculations, Dog's daugther, Bonnie Chapman took it upon herself to shut down all the rumors. She mentioned the woman is nothing but a business partner of her father.
-->