Duane Chapman Reveals Beth's Final Request Before She Died!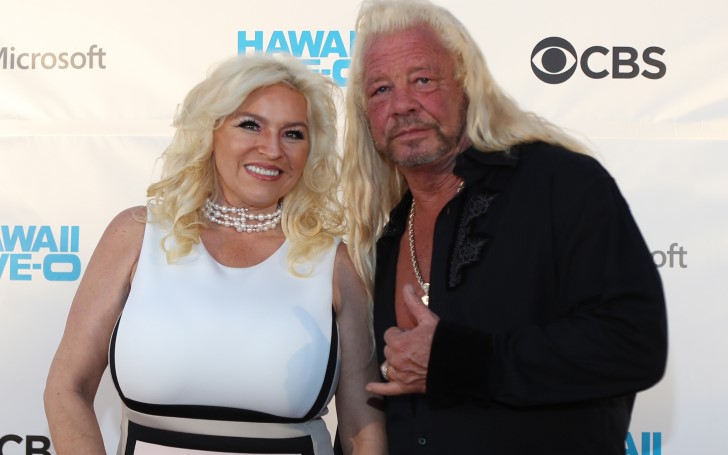 "I've never done ashes in my life, and that's what she wanted," Duane 'Dog' Chapman said in an interview.
World-famous bounty hunter Duane `Dog' Chapman's wife died at the age of 51 on June 26. As the reality star readies himself to say his final goodbyes to his late wife, he revealed the last wish of Beth Chapman.
Beth, who died with throat cancer, had a very peculiar wish as we found about it when Duane revealed it.
The 51-year-old late TV personality wanted to be burnt to ashes instead of being buried.
See Also: Social Media Personality Ray Diaz Arrested After Sexual Assault Claim
"I've never done ashes in my life, and that's what she wanted. And then she wants me to do it and put in the same thing, and I guess put on the fireplace or something. This is the most morbid stuff", the 66-year-old TV personality shared in an interview.
"She said scatter some, leave some on the fireplace," Duan further explained about final wishes.
Talking to 'Entertainment,' The Dog Hunter got quite emotional and shared many things about how is coping after his wife died.
The TV personality also shared that Beth specifically instructed him not to let anyone take her place after she is gone.
Read Also: Lisa Vanderpump Is No Longer A Member Of The Real Housewives Family
It was painful to watch him sit for an interview and talk about his late wife, however, Beth was trying to prepare him for this situation as she was diagnosed with the throat cancer three years ago.
The TV personality shared that his late wife always tried to prepare him for this time. However, things are not still the way they are supposed to be. The reality star is going through a tough time but said he has support from his 'Bounty Hunter' team, and the Dog is trying to find courage after his wife's death.
Recommended: Miley Cyrus Slammed For 'Promoting Obesity' In New Video - Is The Criticism Justified?
Duane announced the late wife's funeral arrangements on social media, which was yesterday, July 13th at the Heritage Christian Center in Aurora.
-->