Who is Doublelift's Girlfriend? Is He Dating Someone in 2020?
Doublelift (born Yiliang 'Peter' Peng) is an American professional gamer who is well-known in his community and among fans for playing 'League of Legends.' He is currently associated with Team SoloMid, but previously he played with 'Counter Logic Gaming, and Team Liquid. (In the latest turn of events, Peng joined TSM again).
Peng, whose roots are from China, was born and raised in Mission Viejo, California, on July 19, 1993. The well-known gamer started playing his first career games from a console before he jumped into PC gaming. The gamer played games like DotA, World of Warcraft, Heroes of Newerth, etc., before he tried his hands on League of Legends.
As a gamer, it is really hard to gain popularity as an individual, but thanks to streaming services like YouTube, and Twitch, and his exceptionally unbeatable talents, Doublelift is pretty popular among his fanbase.
Since he is popular, we thought we should know more about him and share more personal things about the gamer. So, we are going to cover his love life here and find out if he is dating someone in 2020. Let's find out.
Doublelift Girlfriend, Is the Gamer Dating Someone in 2020?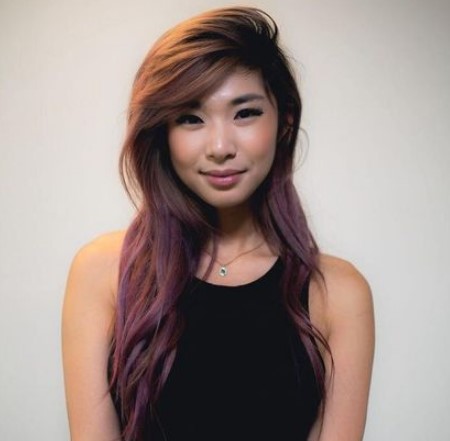 Doublelift is dating his girlfriend, Leena Xu, for a couple of months.
Photo Source: Forbes
According to some latest reports, the pro gamer is, in fact, in the dating scene. He is in a relationship with Peng's girlfriend, Lena Xu. Who Leena Xu, you ask? Leena (born Aileena Xu) is the marketing president of TSM (Team SoloMid), organizations, where Doublelift once worked.
Also Read: Becky Lynch Reveals She is Expecting, Who is WWE Superstar's Husband? Find Out About Her Married Life
It's not been too long the couple started there romantic endeavors, it is suspected the couple started dating since November of 2019, which in fact, is all speculations, but what you need to know is, the two are now public about their relationship.
Doublelift's Fans Think He Joined Team TSM for Girlfriend Leena Xu
Well, as we mentioned earlier, Doublelift re-joined Team SoloMid, after quitting Team Liquid. Ee also know, Leena Xu is the marketing president of TSM, and she leads almost all esports initiatives for TSM, fans speculated there's probability Leena is the reason Doublelift re-joined Team SoloMid.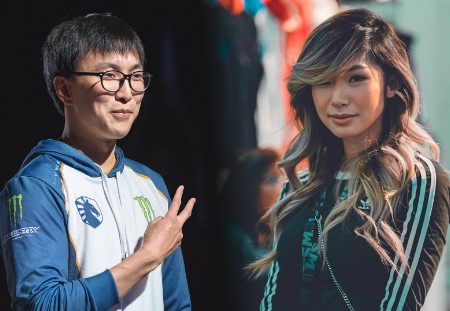 Yiliang' Peter' Peng, aka Doublelift, slammed all the allegations about his girlfriend, Leena Xu, who has anything to do with the latest team switch.
Photo Source: Dexerto
But in a latest interview, Peng slammed all the allegations about his girlfriend has anything to do with him rejoining his old team. The 26-year-old said he would have accepted Team Liquid to Team SoloMid offer "no matter what" and emphasized Leena has nothing to do with a switch he made.
Peng said, "If Leena wasn't on TSM, would I join TSM? Absolutely, yes. I joined because the roster is really good. After all, the org is super hyped. I also thought of my past relationships with Bjergsen and Biofrost."
The 26-year-old further added, "I'm really f**king excited to rejoin TSM. I loved playing on the team in the past, and I'm really looking forward to being back with Soren [Bjergsen] and Vincent [Biofrost] because they have been my best friends for the last four years."
You May Also Like: Jevon King Baby "The Trinidadian Model Welcomes Baby With Diplo" Here's Everything You Should Know
For more information on your favorite celebrities' lifestyle, stay tuned to Glamour Fame, and don't forget to sign up for the newsletter.
-->