Is Dr. Dre Married? Everything to Know About His Relationship History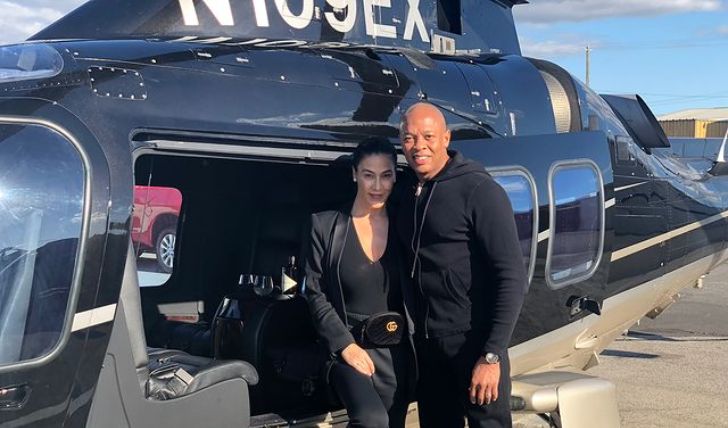 Dr. Dre and his wife of 24 years called it quits last year: Complete story here!
Considered one of the most successful artists of all time, not to mention a verified hip-hop legend, Dr. Dre doesn't require an introduction. From DJing in the local clubs, joining the pioneering hip hop group NWA, and rising to the occasion as a producer, to delving into entrepreneurship and appearing as a mogul, Dr. Dre has done it all.
Andre Romelle Young was born on February 18, 1965, in Compton, California. He adopted the moniker Dr. Dre in his early career. In contrast to his extensively successful career, Dr. Dre's personal life has also been a boldfaced tale, expected and typical of every imposing rapper ever. The multiple Grammy winner was living in marital bliss with his wife Nicole Young until their 24-year-long marriage came imploding down last year.
Who is Dr. Dre's Ex-Wife, Nicole Young?
The Keep Their Heads Ringin' hitmaker was married to Nicole Young from 1996 to 2021, and all though enduring, the duo's relationship was a far cry from a happy marriage. The rapper met Young during his initial and unwarranted success in the 90s. The romance element was out of scope for the pair, given Nicole's married status with her then-husband, NBA player Sedale Threatt.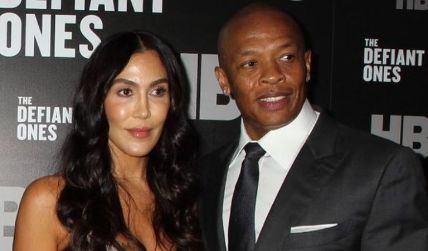 Before Dre, Nicole was married to NBA player Sedale Threatt.
Photo Source: Instagram
Dr. Dre and Nicole's affair was unveiled at the heels of her drowning marriage with Threatt. It took the Compton native and Nicole about four months to seal the deal and tie the knots on May 25, 1996. The pair's marriage has since been a blend of controversies and more downs than ups. Almost a year into marriage, the rapper and Nicole welcomed their firstborn, Dr. Dre's eighth.
Don't Miss: Who is Kim Basinger, Alec Baldwin's Ex-Wife Dating Now? Learn her Relationship History.
Truice Young was born in 1997, followed by the duo's secondborn, Truly, born in 2001. Before gaining the title of a trophy wife to the hip-hop heavyweight, Nicole was a practicing attorney. Although not much is known about Nicole's professional life, the rapper's ex-wife remains in the limelight for her controversial personal life. Before her bumpy marriage and nasty divorce with Dr. Dre, Nicole and Threatt had a messy separation.
Inside Dr. Dre and Nicole Young's Divorce!
After 24 years of marriage, which entailed numerous scandals, including multiple abuse allegations against the rapper, Dr. Dre and Young visibly stuck by each other; in 2016, one of Dr. Dre's son's mama, Michel'le, accused the record producer of abuse in her book Surviving Compton: Dre. Suge, & Michel'le, a similar accusation was soon made by another ex.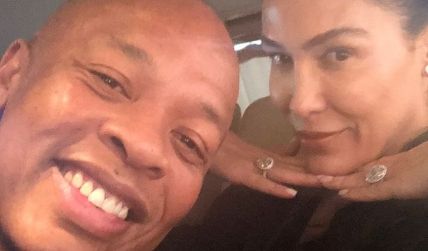 Citing irreconcilable differences, Young filed for divorce from Dre in 2020.
Photo Source: Instagram
Nicole seemingly reached her limits in 2020 when she filed for divorce. Citing irreconcilable differences as the reason behind their split, Nicole turned many heads, demanding exorbitant spousal support from her estranged husband. The former attorney was reportedly seeking $2 million a month in spousal support. Nicole alleged the rapper of two counts of physical assault, which Dre claimed was a false accusation and carried out to get herself out of the prenup.
Nicole accused her estranged husband of physical assault.
Source: Access
"During our marriage, I considered calling the police several times, but, as I fell deeper into the abusive relationship, my fear of Andre outweighed any confidence I had that the police could help me," the former attorney shared. The pair's divorce transpired to become one of the nastiest splits in showbiz history and also the costliest.
Recommended: Are Michelle Keegan & Mark Wright Still Together? Learn their Relationship History.
In late 2020, after eighteen months of legal battle, a judge finalized Dr. Dre and Young's divorce with a $100 million settlement. The Beats Electronics founder, whose net worth stood at a staggering $820 million at the time, was ordered to cough out $50 million immediately and the rest half a year from their divorce finalization.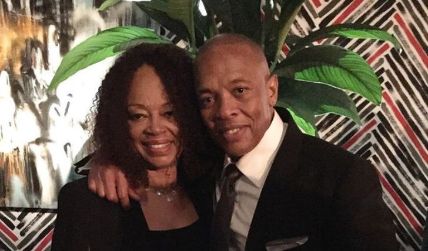 Dre's ex-wife walked away with a $100 million divorce settlement.
Photo Source: Instagram
The Grammy-winning rapper was given the rights to his music, stock options, real estate properties, and the money he earned from the sale of Beats by Dre. Meanwhile, his ex-wife was given ownership of their four vehicles, Rolls Royce, Range Rover, Escalade limousine and Spyder motorcycle, and her clothing, jewelry, and accessories, which were estimated to be worth millions. Sources claimed that when including the alimony with the goods, Young was walking away with a massive $115 million.
Dr. Dre's Relationship History!
Before stepping into his tumultuous marriage with Nicole, the music mogul romanced plenty of women, many of whom gave birth to Dre's offspring. Dre's earliest known girlfriend is Cassandra Joy Greene, with whom he welcomed his firstborn, Curtis when he was 16. Curtis, now known by his moniker, Hood Surgeon, is an aspiring rapper.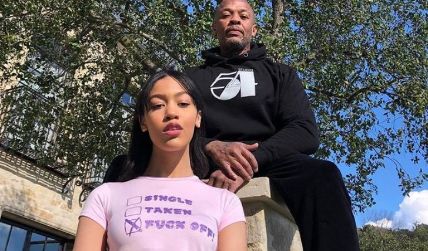 The record producer has fathered nine kids with multiple women. Photo Source: Instagram
The Compton native welcomed another kid, LaTanya Young, with his then-girlfriend Lisa Johnson in 1983. The pair would have two more daughters, LaToya Young and Ashley Young. During his on and off relationship with Lisa, the rapper fathered another daughter, Tyra Young, with an unidentified woman.
The I Need a Doctor crooner welcomed his sixth kid, Andre Young Jr., with his partner Jenita Porter in 1988. The pair's son, Dre's second, sadly passed away at the age of 20 due to a heroin and morphine overdose. While the record producer had many flings and was a popular philanderer in his days, singer Michel'le was his last known flame before Nicole. Dr. Dre shares his seventh kid, Marcel, with Michel'le.
Stay connected to glamour fame for more.
-->