Drake Mending Fences with Chris Brown was Not a Disrespect Towards Rihanna
Published Fri Dec 27 2019 By Travis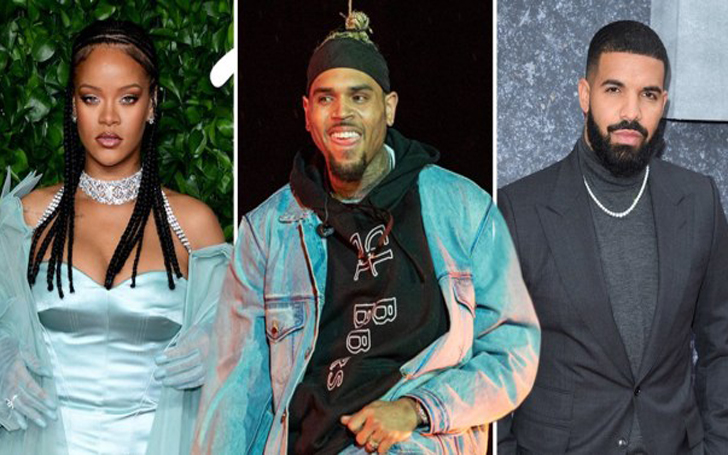 The feature on Chris Brown album was not a disrespect by Drake against Rihanna.
Take a stroll back to a simpler time in 2009 when Drake was an up and coming rapper who was taking steps in the large world of hip hop. Chris Brown was the biggest pop star, and Rihanna was also started to getting her footing in the R&B music scene.
Back then the Chris Brown was destined to be the next power couple of the R&B and pop music scene, but things went horribly in 2009 when Chris Brown beat Rihanna blue and black. It was difficult seeing Rihanna like the way she looked then, and it was particularly harder listening to Chris Brown songs again.
The beating of Rihanna was the cause of battle between Chris Brown and Drake.
Source: YouTube
It was also the time when Drake was seriously hitting on Rihanna and wanted to know her better. But then the domestic violence incident happened, and there was a big gap opened between Drake and Chris Brown. He did not see eye to eye with the R&B singer, and the duo was also locked in a battle.
For the better part of a decade, Chris Brown and Drake beefed with one another, and there was no end in sight for the two ever mending fences. The rapper was clearly on Rihanna's side, and the beating resulted in the two carrying on their beef even after the 'Umbrella' singer went her own way.
Watch: Drake featured on No Guidance, a song by Chris Brown
But in 2019, there was a surprise in store for fans all over the world when Chris Brown's album Indigo features a single called 'No Guidance' with Drake featuring on the track. The video was even more surprising, and it seemed like the duo was back in speaking terms after almost a decade of the war of words.
Drake recently gave an interview to Rap Radar where a wide variety of topics were broached, and the rapper was asked about the recent linking up of himself and Chris Brown where he said the two were locked in a battle for a person who wasn't in their lives anymore and he had a lot of respect for Rihanna, but it was time to let go of the grudge those two held on for so long.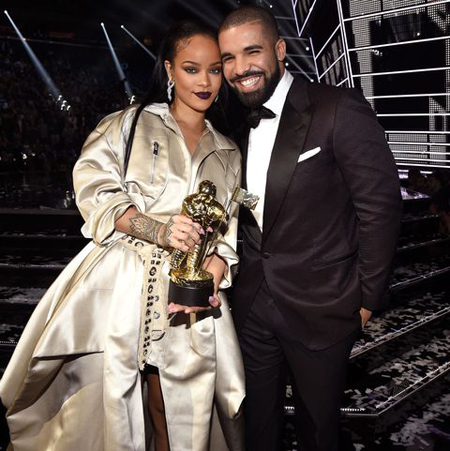 Drake and Rihanna are friends and Drake did not want to disrespect Rihanna by appearing on Chris Brown song.
Source: Cosmopolitan
The rapper said, "That person that was in the middle of us is no longer a part of either of our lives currently, and I have the most utmost love and respect for her. I think of her as a family more than anything. I actually had a moment of hesitation before because I didn't wanted her to ever feel disrespected by me linking up with him."
Rihanna is currently enjoying her time promoting her fashion brand of Fenty and also enjoying a romantic relationship with her millionaire boyfriend. Then there are Drake and Chris Brown who are still acrimonious to one another, from a battle which started ten years ago. The rapper also said it was time for them to leave the past behind as the decade of battle needed to stop before the start of a new decade.
Watch: Drake speaks about the beef between himself and Pusha T
In the interview, the rapper also talked about one beef he was not willing to let go, the one which was the headline-making in 2019, with Kanye West and Pusha T. The rapper said he was happy with where he was in life and his career and there is no need to open communication with those two in the future.
The rapper also talked about being booed at the Tyler concert and also said a follow up to 'Scorpion' is coming in 2020, you can watch the full interview here. Before you leave, make sure to visit Glamour Fame to be in the know of all the happenings in the world of show business.
-->