No End in Sight for Drake vs Pusha T and Kanye West Beef
Published Thu Dec 26 2019 By Travis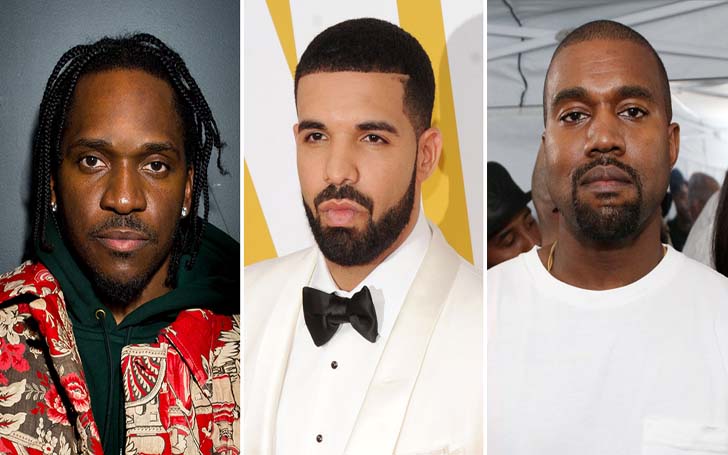 Drake is looking forward but he does not care for mending fences with his rivals Pusha T and Kanye West.
With the new year coming up and old things being left behind for the start of a new decade, a new beginning for everyone seems to be on the horizon, but when it comes to Drake, he is holding on to past beef. In a most recent lengthy conversation, the rapper commented on a wide variety of topics and how new things were coming in the future, but the rapper was not so keen on settling his beef with Pusha T and Kanye West.
It was the most talked-about moment in hip hop in 2019 when two extremely talented emcees decided they were going for the jugular of one another. The whole thing started after Pusha T's 'Daytona' album featured a song at the end where he seemingly took shots at Drake. The OVO Sound head honcho was not going to let the disrespect from a legit rapper slide.
Watch: Pusha T song Infrared which was a diss towards Drake
Drake came back with his own scathing diss track, and it was hard-hitting, but what Pusha did next was hard, mean, and extremely scary. 'The Story of Adidon' hit so hard, it shook the whole hip hop culture, and the reason why people stood up and took notice was the way Pusha revealed Drake fathered a child and was hiding his son from the world.
Calling Drake, a deadbeat was amazing also, and the track overall would've ended any other rapper's career. But the sheer amount of success of Drake was immense; the diss track barely made a dent, the rapper revealed later he had something worse on tap after Adidon but stopped himself from stopping so low to win a rap battle.
Watch: Pusha T comes back with Story of Adidon and practically ends the rap battle
Drake seemingly gave up the back and forth of words as he claimed he was not out-barred by a rapper, and the only reason the diss by Pusha was hard-hitting was because of the "son" line. Though the rapper gave up on the rap battle doesn't mean he forgot how his child was pulled into a battle and the beef, which was not even with Pusha, instead it was something which stemmed by Drake's beef with Kanye West.
So, in the new year, the rapper is in no mood to mend fences and play nice with Pusha and Kanye as he wants to keep the beef fresh and make sure no lines of communication between the three is open anymore. It seems the Canadian emcee is in no mood to make some friends with the GOOD music crew.
Watch: Drake talks to LeBron about his son and the battle with Kanye and Pusha T
In an interview with Rap Radar, the rapper said, "I sleep well at night knowing I didn't get out-barred… It was just, you know, he told the world that the biggest artist at the time has a kid that he hasn't told you about. I knew, kind of, for me, it was over at that point. It wasn't even about battle rap."
When talking about how Pusha was even involved in the beef with Drake, the God's Plan hitmaker stated he was recruited by Kanye to come after Drake. The rapper also revealed Kanye is trying to come back in touch with his, but Drake's got no interest in hearing what Kanye has to say in the matter.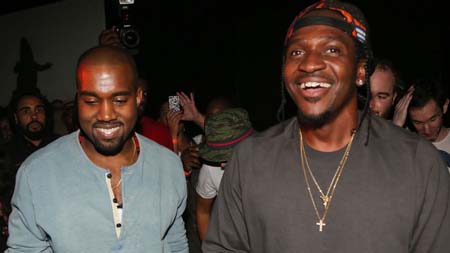 Kanye West and Pusha T came after Drake and the Canadian rapper was happy he was not out-barred.
Source: Revolt
Drake said, "I think that he definitely recruited a guy [Pusha T] with a similar dislike for me no matter what he says in interviews. There's something there that bothers him deeply, and, yeah, I can't fix it for him. It just is what it is. I could never ever, ever, ever turn my back on the things that I've said about him in a positive light… Things have changed. I'm not just some kid that's a fan anymore. Now we have personal situations, and, like I said, a lot of his issues with me, I can't fix them for him."
It seems Drake is not letting time heal old wounds as he's got no intention of ever mending fences with the two rappers Kanye and Pusha. The once-friendly relationship between Kanye and Drake is gone, and at this point, there does not seem to be a whole lot of common ground between the two groups.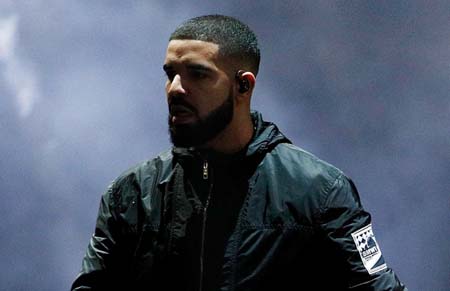 Drake is not ready to let go of the beef between him Kanye West and Pusha T.
Source: Complex
If this all means we get more diss tracks, then we are all for the beef continue, as long as the fight is behind the mic and in the booth. If you want to watch the entire two hour long interview then click right here. Also, do not forget to visit Glamour Fame to be in the know of all the happenings in the world of show business.
-->