Dua Lipa Visits Lebanon With UNICEF
Published Tue Apr 16 2019 By Arya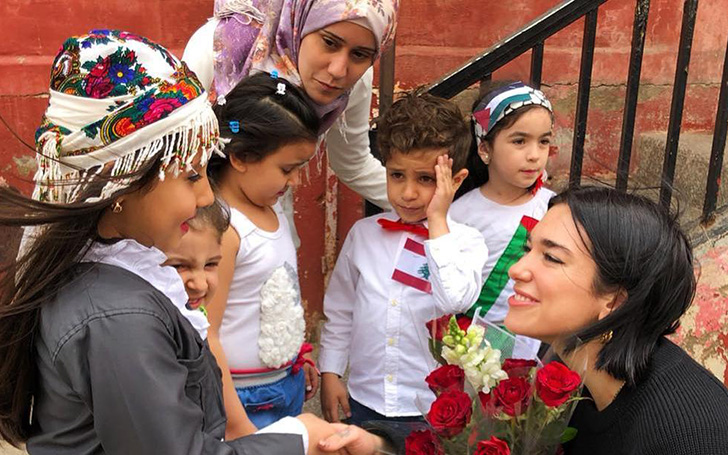 Grammy-winning singer, Dua Lipa visits refugee children in Lebanon with UNICEF.
The singer who is also a UNICEF supporter traveled to Lebanon this week to meet children and young people, including many uprooted by the eight-year conflict in Syria.
While in Lebanon, Dua spoke to vulnerable children and young people about the problems they are facing in daily lives such as obtaining an education, finding jobs and others.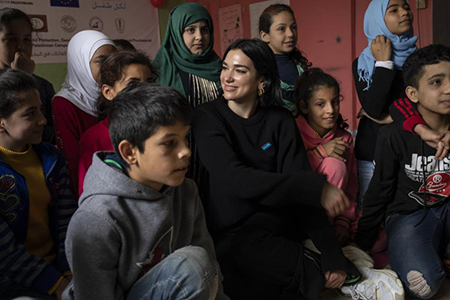 Dua Lipa visits children at the Najedh Association, a local NGO.
SOURCE: UNICEF
As part of her visit, she visited projects implemented in Terbol informal settlement in the Bekaa Valley by Lebanese NGO LOST which is a UNICEF youth partner organization. She said,
"You can read about the conditions or see the challenges on TV, but you don't really feel the absolute dire circumstances for refugees from Syria until you see them for yourself."
Lipa added,
"But the most powerful thing I saw was hope. In Terbol, I met a wonderful young girl called Yazee. She's fifteen. She dreams of one day going back to Syria and starting a business applying makeup. And in spite of all of the excuses she could have to give up, she is every day studying and practicing and learning her craft so she can one day make her dream real."
The London born singer, 23 also visited Burj el Barajneh Palestinian camp where she met Palestinian and Syrian children receiving psychosocial support and childhood development courses.
Also See: What a great Gesture! Taylor Swift Donates $113K to a LGBTQ Group from her home state of Tennessee
This is Dua Lipa's first trip with UNICEF. In an interview, she said, this is personal to her as her parents fled a war-torn region and built a life for themselves in a new place.
-->