What a great Gesture! Taylor Swift Donates $113K to a LGBTQ Group from her home state of Tennessee
Published Tue Apr 09 2019 By rhyss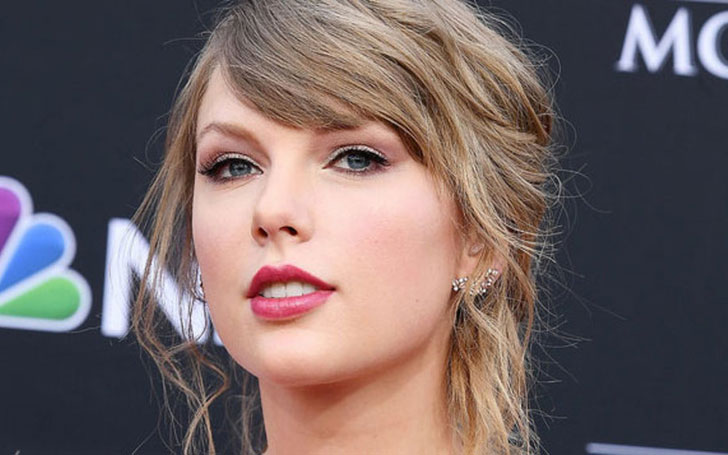 Taylor Swift showing where her support lies as he donates money to an LGBTQ Group!
American singer Taylor Swift seems to be involving herself with politics a lot lately. Six months after she openly showed her support towards a Tenessee based U.S. Senate Candidate, Taylor has recently donated money for an LGBTQ Advocacy Group.
The group from the state of Tennessee, the same state from where Swift hails, was given a donation of $113k by the Love Story hitmaker.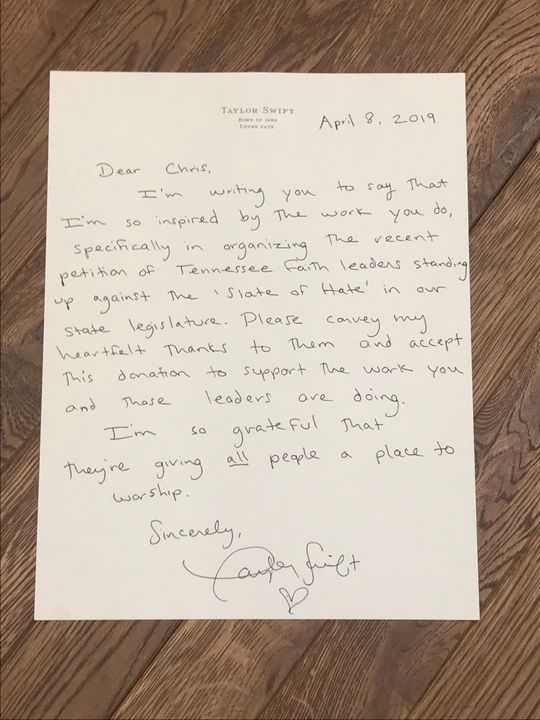 Taylor Swift pens a letter after donating a hefty amount to a Tennessee Based LGBTQ Group
SOURCE: USA Today
She wrote an open letter to the group's executive director, Chris Sanders and in the letter she penned down by herself, she wrote how inspired she feels from the group's work in the state.
She further wrote,
"Please convey my heartfelt thanks to them and accept this donation to support the work you and those leaders are doing. I'm so grateful that they're giving all people a place to worship."
Chris Sanders also showed his appreciation for Taylor's help and said,
"Taylor Swift has been a long-time ally to the LGBTQ community. She sees our struggle in Tennessee and continues to add her voice with so many good people, including religious leaders, who are speaking out for love in the face of fear."
The news of her donation might turn out to be a catalyst that the state needs for its reformation. Just recently Tennessee Equality Project's (TEP) has openly dubbed the new Bill passed by the Legislation, HB 836 as 'Slate of Hate.'
Recommended: Donald Trump Hits Out At 'Fake Melania' Conspiracy Theory
In the bill, adoption agencies are allowed to discriminate against same-sex couples and along with it preventing the local government from considering non-discrimination policies. Well, the bill in itself is blatantly against the same-sex couple and maybe that's why Taylor is interfering herself just so it will bring some change.
You May Also Like: LGBTQ Film Wants Arab Lead For Refugee and Mermaid Love Story
A few months ago, Taylor also supported Phil Bredesen, a U.S. Senate candidate who ran against Marsha Blackburn, a Republican.
The 29-year-old noted Marsha's vote against reauthorizing the Violence Against Women Act and endorsed for Phil, who later got defeated by Marsha.
-->