The Duggars Celebrate Easter In Their Trademark Weird Manner
Published Tue Apr 23 2019 By rhyss
On Sunday, the world rejoiced in the resurrection of the Messiah, the savior of mankind. And The Duggars didn't fall behind to celebrate such a big event.
The Duggar family likes to call the festival, not Easter but 'Resurrection Day', just like they call Christmas, Jesus Christ's Birthday. They like to focus more on Jesus Christ more and that explains the different names!
Don't Miss: Congratulations Are In Order As Amy Duggar Gets Pregnant With Her First Child!
Michelle Duggar spoke in lengths about their weird festival naming back in 2014, a few months before her son Josh Duggar's sex scandal surfaced, leading to the cancellation of the show, 19 Kids and Counting.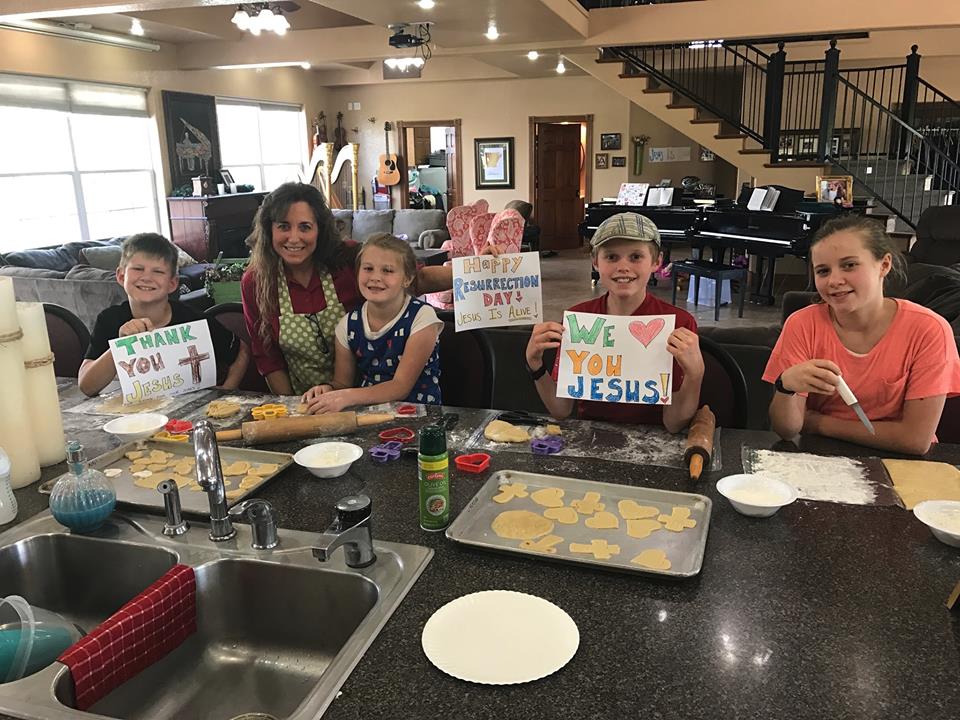 The Duggar Family Celebrating Easter.
SOURCE: Duggar Family Blog
While explaining why the family calls Easter, Resurrection Day, she said,
"We call it 'Resurrection Day' because we really want to make the focus and emphasis on the fact that it's the resurrection of Jesus Christ."
Not only the name, but the family also celebrates the festival in a different way as well. For many of us, Easter is the time of happiness in which kids and adults alike indulge in painting eggs, baking rabbit shaped cookies, and many children even go for chocolate Easter egg hunting left by the mystical Easter Bunny.
Recommended: Jill Duggar Deleted Harsh Comments From Fans About Affording Her New Home
For Jim Bob Duggar's family, they draw pictures of the cross, bake cookies, and sing various songs. Everything they do sounds normal until you introduce pickles.
Apparently, each of Duggar's kid will get a jar of pickles in their Easter Basket. Jessa Duggar once mentioned the Duggar's love for Pickles started while Michelle used to eat pickles during her pregnancy.
But wait, now comes a more interesting part, whenever a new member of the clan is eating pickles for the first time, it is a transcendent event. They even take pictures or record videos of the event just to watch their facial expression.
-->