Meet Dwayne Johnson's Lookalike Fabio Santana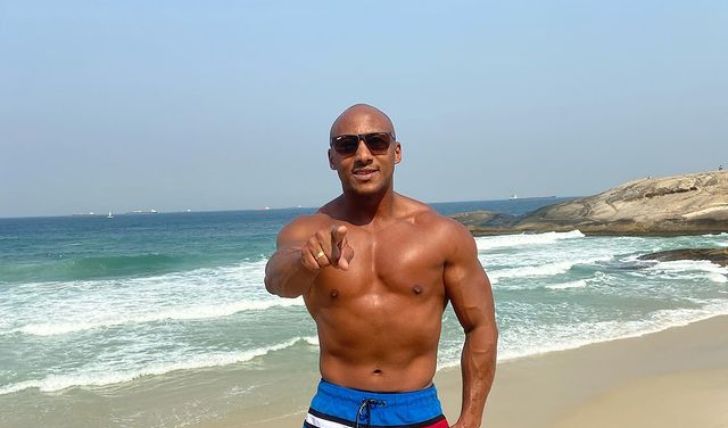 Fabio Santana is Dwayne Johnson's latest lookalike: Exclusive story here!
From using deceptive shapeshifting effects to eye-brow-raising makeup transformation, fans nowadays will do anything to flaunt even the slightest resemblance to their favorite celebrities. And amid the surge of wannabe doppelgängers, we hear of one or two lookalikes who really bear uncanny features to the best-known stars, and Fabio Santana of Brazil definitely falls under the latter category.
Santana, a Brazil-based aspiring influencer, has been slowly but surely gaining traction as the Brazillian lookalike of Dwayne "The Rock" Johnson. Santana may not be a splitting image of Johnson in the present, but a quick look at his snaps, and you too will agree that the influencer looks like The Rock's long-lost twin.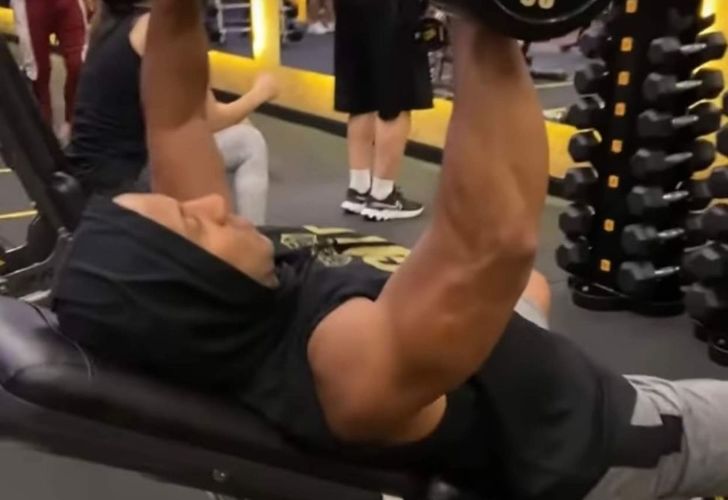 Fabio is a Brazil-based fitness influencer. Photo Source: Instagram
Given Johnson's massive star power and reach, more than a few have claimed to be the exact counterpart of the former professional wrestler in the past. But only one has checked uncertified requisite boxes to be qualified as a doppelgänger of Dwayne; Eric Fields, a Patrol Lieutenant, went viral last year for his real-life resemblance to The Rock. And after Fields, Santana has got fans astounded by the mysterious similarities.
Aside from looking like a younger version of Johnson, Santana also exerts a few other features that make him an outstanding replica of the Red Notice actor. Santana, like Johnson, is also an avid bodybuilder. A side-by-side comparison of Fabio and Johnson reveals a few more similarities. Anyone posing as the lookalike Johnson must check the high energy and positive mindset attitude box, and surely, Santana embraces the features like The Rock himself.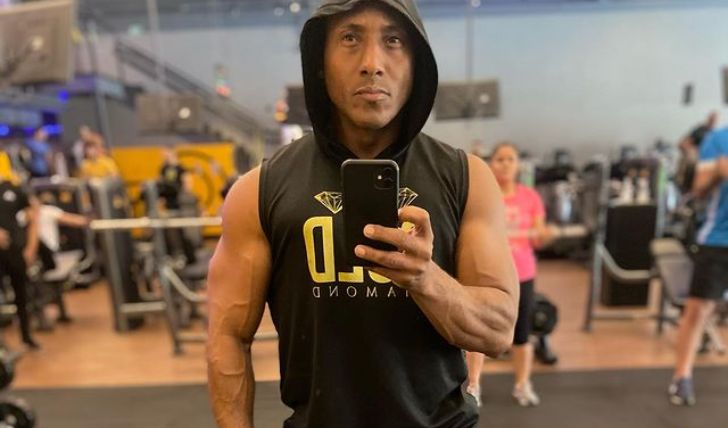 Santana is locally known as the lookalike of Dwayne Johnson.
Photo Source: Instagram
On his Instagram page, Santana boasts nearly 4.5k followers, all of whom follow the influencer for his awe-inspiring fitness journey. Fabio's Instagram page reflects the fun, striving, and goal-oriented lifestyle he lives and wants his followers to live. Much like Dwayne, Santana believes in hyping up his fans with frequent motivational messages.
Don't Miss: Jason Momoa and Eiza Gonzalez are Back On.
The Brazillian Dwayne Johnson's accomplishment isn't limited to his sheer capability of inspiring people to a healthy lifestyle. You might mistake Santana as a buffed-up duplicate of the Ballers actor, or worse still, as all brawn and no brain. And here's how Santana defies the common stereotypes that come with being a fitness influencer and a celebrity lookalike. The Brazil-based hunk is also respectable military police and takes much pride in his job. Fabio's bio reads, "transforming lives."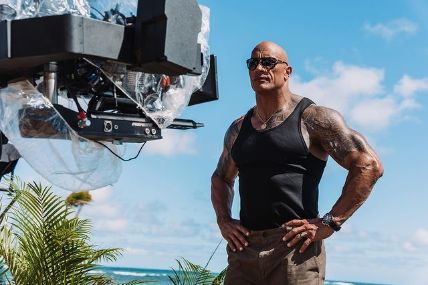 Johnson is a doting father to three daughters.
Photo Source: Instagram
Dwayne Johnson is a former professional wrestler and currently the most prolific and bankable actor in Hollywood. His movies have grossed a staggering $10.5 billion worldwide. Some of Dwayne's many blockbusters are Baywatch, Central Intelligence, Jumanji: Welcome to the Jungle, and Moana. Johnson is married to Lauren Hashian, with whom he shares two daughters, Jasmine and Tia. Dwayne also has a daughter named Simone with his first wife, Danny Garcia.
Stay connected to glamour fame for more.
-->