Edie Knightley Righton - Facts to Know About Keira Knightley's Daughter
Published Sun Mar 15 2020 By Eric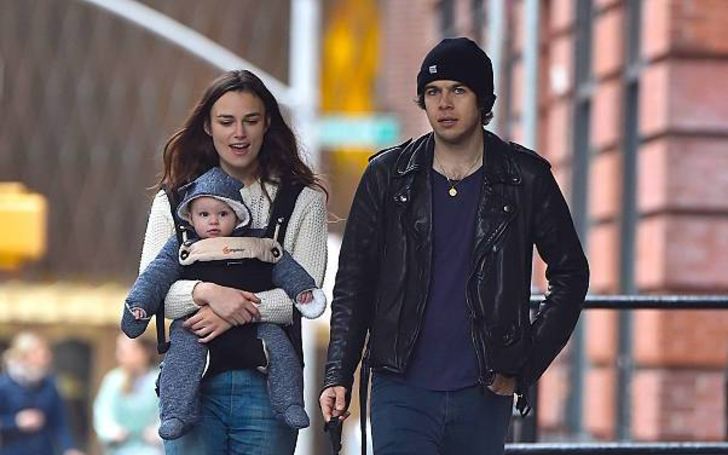 Know all things about the celebrity kid Edie Knightley Righton! Also, learn about his parents.
Some lucky people gain enormous success and popularity in their life through hard works which live throughout their life. But some luckier ones inherit the name and fame of their celebrity parents; Edie Knightley Righton is one of those kids who garner a lot of attention from the day she was born.
Edie Knightley Righton is the daughter of the British Actress of the Year, 2018, Keira Knightley, and English musician, Nicholas Righton. Both of her parents achieved great success in their careers. In this article, we will share with you guys some interesting facts related to Edie. So, stay with us until the end of this page.
First Child of The Keira Knightley and Nicholas Righton
The child of the actress Keira Knightley and singer Nicholas Righton, Edie Knightley Righton, is the first daughter of the beautiful pair.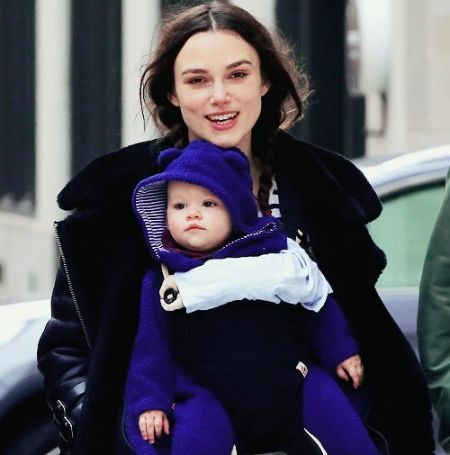 Keira Knightley and Nicholas Righton are the parents of the Edie Knightley Righton,
Photo Source: Pinterest
Edie was born on May 25, 2015, and is about 4-years-old now. Her family recently welcomed a new member, Delilah, born in September 2019. Though the couple welcomed their second child quietly, they revealed brief information about their young daughter, after the Pirates of the Caribbean star, Keira made a come back in her career.
Edie Knightley Righton, Father James Righton Dedicated a Song For Her
It is natural for parents to love their children, and the English musician James Righton showed his care for Edie Knightley Righton with his new single song, "Edie."
The song, "Edie" arrived after two previous single "Devil Is Loose" and "The Performer." According to The Line of Best Fit, Righton's new offering, "Edie" is a beautiful song he wrote for his daughter when she was a baby. As she seemed so fragile and small, he wanted to let her know that everything would be ok, even the world is so big and terrifying.
Edie Has a Wild Ambition of Being Dentist and a Lion
In one of th episode of the Ellen Show, Keira Knightley talked about her daughter, Edie Knightley Righton ambitions. According to Keira, her daughter wanted to be a dentist when she will grow up but is now focused on becoming a lion.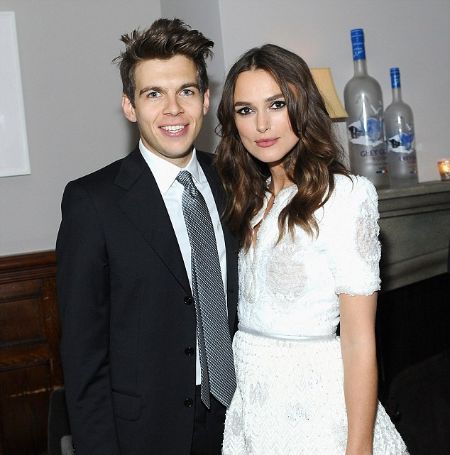 The pair, Knightley and Righton together gave birth to two daughters.
Photo Source: Daily Mail
While Edie told her mother, Knightley, about being a dentist, Keira was super happy about it because it is a stable career.
Also See: 10 Facts You Might Not Know About Oscar Winner Ruth E. Carter and Her Designs!
Further, the British actress opened up how her cutie, Righton, was motivated to pursue a dentistry profession. As per Keira, she got the idea from the dentist episode of the cartoon Peppa Pig.
However, the imagination of the young Edie didn't just stop there, as now she wanted to be a lion and is practicing her roar.
Edie Knightley Righton Banned to Watch Cinderella and Little Mermaid
As we stated above to you guys, like most of the kids, Edie Knightley Righton thoughts are also manipulated from different cartoons and animation video she watched. Therefore, she is banned from watching certain numbers of cartoons and animations right now.
Keira Knightley's Daughter is proscribed from watching Cinderella.
Photo Source: Getty Image
According to The Guardian, Knightley was prohibited from watching Cinderella; a Disney produced cartoon in 1950 and a live-action film in 2015. As Cinderella waits around for a rich guy to rescue her, Keira doesn't want her child to gain an idea of relying on any person on her life. Instead, Knightley wants her daughter to save herself in any problematic situation that she might face in her future.
Recommended: Nicole Polizzi Is Expecting Her Third Child Together With Husband Jionni LaValle
In addition, Edie is also proscribed from watching The Little Mermaid, the 1989 animation where the mermaid gave up her voice for a man.
For more facts and news, visit Glamour Fame.
-->