Eliza Scanlen's Sister: Learn About Her Here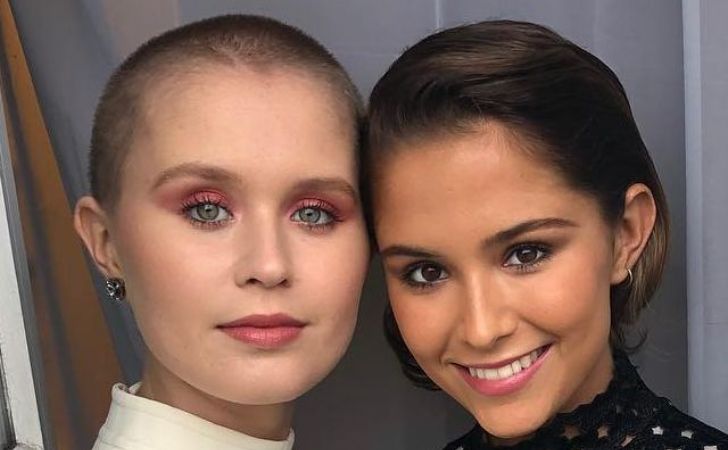 Who is Eliza Scanlen's Sister? Does Scanlen have a Twin Sister?
Eliza Scanlen, the Australian actress, captured hearts with her performance in the Australian soap opera Home and Away. Her work in HBO's Sharp Object and the period drama Little Women were also well received by many. Eliza Scanlen also has credits in the thriller The Devil All the Time and drama Babyteeth.
Eliza Jane Scanlen was born on 6 January 1999 in Sydney, New South Wales. Unknown to many, Scanlen has a fraternal twin sister (non-identical) named Annabel. Their mother would take Scanlen and her sisters to watch plays; Eliza reveals her interest in drama set off from thereon. Continue reading for more details.
Eliza Scanlen's Sister and their Early Life!
As Eliza got cast to play one of the four ironclad sisters in Little Women, the actress revealed her own perception of sisterhood. Over her photoshoot with Glamour, Scanlen said, "I have a very complex understanding of what it means to have a sister and how special that connection can be."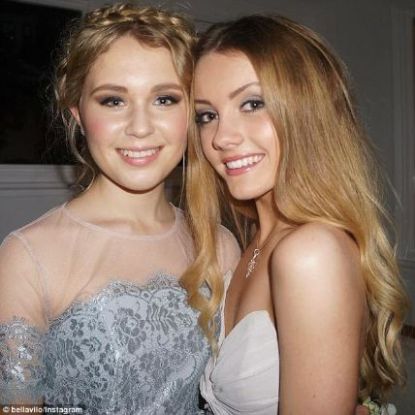 Eliza has a fraternal twin named Annabel.
Photo source: Daily Mail
Annabel had accompanied her sister during her audition for the Little Women. Eliza tells Annabel's being there for the audition felt like kismet. Eliza hasn't revealed any intimate or basic details of her family, but the actress has time and again talked about her close bond with her twin.
Check Out: Who are Daryl McCormack's Parents? Learn All About Them Here
Scanlen was terrified while shaving her head for her film Babyteeth. She told the PA news agency, "I am a twin, and its kind of a running joke in my family that I have a big dent in my head from my sister kicking me in the womb." Thankfully, Scanlen's head was fine. "It was relief," said Eliza.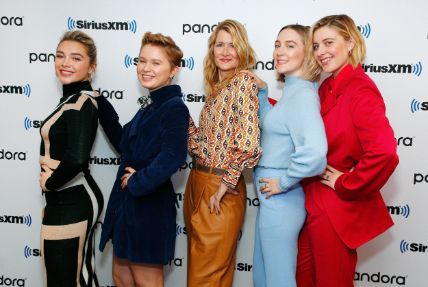 Scanlen played one of the four March sisters in Little Women.
Photo Source: Inkl
Eliza and Annabel grew up with their little brother, whose name is unrevealed. She recalls, her mother, Susan Scanlen, would read them the Lord of the Flies and Heart of Darkness. At 18, Scanlen moved to LA, where she shared an apartment with her on-screen sisters, Emma Watson, Florence Pugh, and Saoirse Ronan. "I learned a lot from watching them," said Eliza.
Eliza Scanlen's Career Highlights!
Aged only 22, Scanlen has played various roles, from dark, depraved, psychopathic kid to a terminally ill character. Before rising to prominence with her role Emma in Sharp Object, Eliza had also played a titular character in a short film called Grace.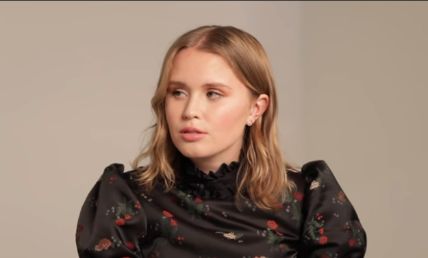 In her upcoming Old, Scanlen plays Cara, a child trapped in an adult's body.
Photo source: Celebs Update
Scanlen is also a Broadway star; she played the role of Eric in Lord of Flies and starred in To Kill a Mockingbird on broadway. Growing up fascinated by theatre, Eliza says she still can't process her burgeoning career. Scanlen told The Guardian in 2020 that she wants to star in projects that will cater to women with creative roles.
Don't Miss: Who are Chance Perdomo's Parents? Learn About Them Here
The 22 years old is next starring in M. Night Shyamalan's supernatural thriller, Old. She is playing Cara, a child trapped in an adult's body. The movie is set to release on July 23. "It was incredibly unsettling and horrifying experience as an actor," Eliza said of her role as Cara, according to Daily Mail.
For more information and news on your favorite stars, stay connected to Glamour Fame.
-->