Elizabeth Smart Reveals She Was Sexually Assaulted During a Flight and Then Launched 'Smart Defense'.
Published Fri Feb 07 2020 By Sea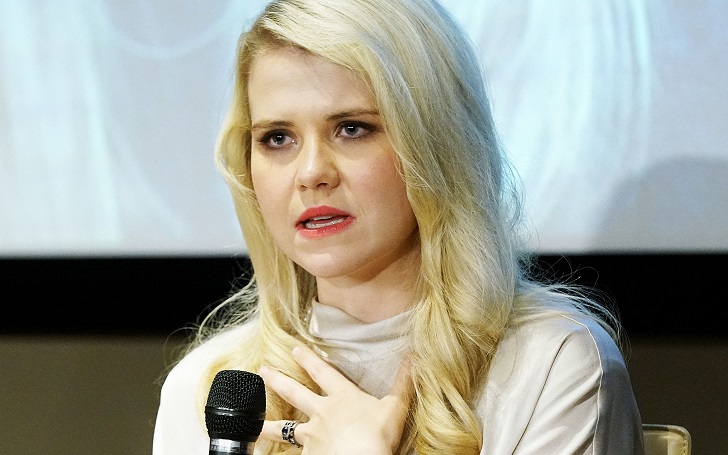 Child Safety Activist Elizabeth Smart says her new program, Smart Defense, is inspired by her unsavory experience on an airplane last year.
During an interview on 'CBS This Morning' with host Gayle King, Elizabeth Smart outed the details after revealing she was allegedly sexually assaulted again last summer. After initially feeling hesitant, she spoke of her shock at being targeted in an airplane. She'd met many women in such circumstances.
There's also another reason she wanted to share the story. It was that particular incident that drove her to launch her own self-defense program called 'Smart Defense', which teaches women and girls the skills and confidence they need to protect themselves.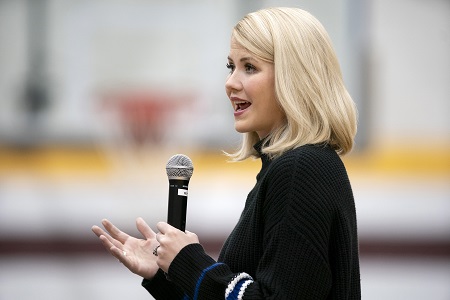 Elizabeth Smart felt it necessary for her story to come out after she met many women with similar stories.
Source: NBC News
"I've always felt safe on an airplane. I've never been worried. I've never felt threatened on an airplane until now," she told the host. "I had been asleep and, all of a sudden, I woke up because I felt someone's hand rubbing in between my legs, on my inner thigh."
The 32-year-old was traveling back to her home to Utah in a Delta Air Lines plane. The passenger next to him, she says, started touching her inappropriately when she was asleep. When she jerked awake, she froze for a second, feeling shocked, to let the man jerk his hand away, apologize and reason his actions, she said he said nothing of it.
"I kept saying to myself, 'You're Elizabeth Smart. You should know what to do'," she continued. "And so I jerked awake. I expected the man to jerk his hand away … to apologize … to give me some kind of reason why he was touching me."
Watch: (Viewer Discretion Advised) Elizabeth Smart Talks of Her Experience and Why She Started 'Smart Defense'
She complained to the Delta authorities and explained it was not the fault of the airline itself. She filed an online complaint, saying they offered to help her as much as they can.
Delta confirmed to NBC News on Thursday that Smart did reach out to the airline and that it does not tolerate passenger misconduct.
Delta, of course, had the capability to track the man down. She said she then also reached out to the FBI and that there's still an ongoing investigation. When contacted, the FBI could neither confirm nor deny the fact about the investigation, but she didn't want "him to be preying on other girls". So, there is the possibility of an active investigation in the works.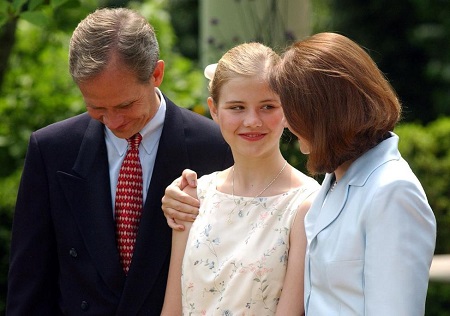 Elizabeth Smart was 14 when she was kidnapped and held captive, but has since learned to find reasons to smile.
Source: Roger L. Wollenberg, UPI
Elizabeth Smart was kidnapped and held captive for nine months by Brian David Mitchell and his wife, Wanda Barzee, after being taken at knifepoint from her Salt Lake City home in 2002. Mitchell is serving a life sentence right now, and Barzee was released from prison in 2018 after serving her part.
Smart was found in the Utah streets by local police officers. Since then, she's gone on to become a child safety activist and an advocate for missing persons, establishing the Elizabeth Smart Foundation in 2011 and wrote two books based on her story.
Also Read: Lauren Stucky's Shares Her Traumatic Experience and Wants People to Learn What 'Consent' Is
After the recent incident, she started 'Smart Defense'. She said she was inspired by a suggestion her husband, Matthew Gilmour, gave her after she told him of the incident. He wanted her to work with a family friend trained in self-defense. And then came a revelation, why not teach this to other women too, besides herself.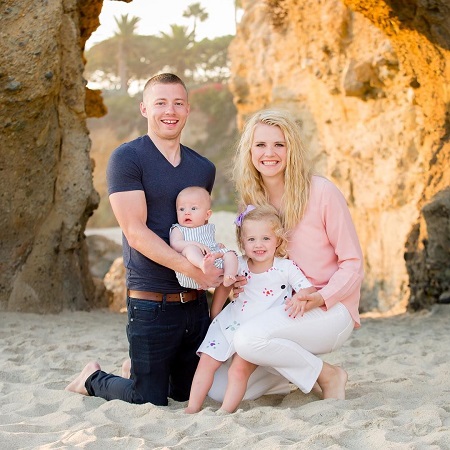 Smart is blissfully married to Matthew Gilmour with two children.
Source: Sierra Campbell Photography
'Smart Defense' was started with law enforcement officers and experts in martial arts involved in teaching women to defend themselves in moments of trouble. She wanted especially teenagers to take the classes.
Stay tuned and connected to GlamourFame for more updates.
-->